Even when the rest of the world seems to be falling apart before your very eyes, don't feel guilty for feeling and exuding your joy. Your joy is a beacon of hope for others, especially during challenging times. And oh boy, have times been challenging for us all.
Joyful living requires us to be brave. Brave enough to choose joy and shine our brightest despite what is happening around us.
Joy is the core of who you really are. Joy is your birthright, and joy is your essence. It's also a contagion for good.
We knew this truth as children before we were tamed by society. We moved with joy and frolicked. We'd skip around from place to place just for the sheer pleasure it gave us.
We knew how to delight in the simple pleasures of nature, hello splashing in a puddle, making a wish upon a star, and using our imagination bravely. Remember how that felt? When was the last time you skipped? Do you even remember skipping?
Our joy was second nature to us: instinctual, and then we were taught to be still, sit quietly and conform. Joy was slowly groomed out of our lives as we learned to be "responsible adults."
At age 12, I remember shutting down my inner child when I became a woman thinking, Now that I'm a woman, I'd better act like one, and I put my inner joy, my zest for life, that spark of divine goodness, behind a locked and dreary door that no one could access.
Your joy is a beacon of hope for others, especially during challenging times, and oh boy, have times been challenging for us all.
Here's my favorite quote about joy:
It's not just that your purpose is joy, it is that you are joy. You are love and joy and freedom and clarity expressing. Energy-frolicking and eager. That's who you are.

And so, if you're always reaching for alignment with that, you're always on your path, and your path will take you into all kinds of places.

~Abraham Hicks
A way to bravely live my joy is to swing at a park. Yes, swinging in a public park when others are nearby. I love to swing, and it gives me a sense of freedom. By being brave and enjoying the gift of swinging, even if I look silly to others, I can inspire others to live more courageously and do what they love.
I encourage you to live your life joyfully by doing what lights you up. Maybe today, you'll do one thing to spark that joy in your own life.
Joy is different than happiness. Happiness is fleeting and depends on outer circumstances, and joy is a deep-seated inner spark of divine goodness. It is possible to live joyfully amid struggle, illness, and hardship. I know it's true because I've experienced that joy many times during challenging times, including when my precious brother was dying and during my healing journey with pancreatic cancer in 2019.
Want to find out more and cultivate extra joy in your life? I invite you to join in my online monthly donation-based event, The Secret Garden of Joy, in partnership with The Wellness Universe, where we'll focus on joyous living for an hour as we leave the world behind to discover, explore, and dream. Find out more HERE.
Connect with Janette on The Wellness Universe.
---
All information, content, and material are for informational purposes only and are not intended to serve as a substitute for the consultation, diagnosis, and/or medical treatment of a qualified physician or healthcare provider. The information supplied through or on this page, or by any representative or agent of The Wellness Universe, is for informational purposes only and does not constitute medical, legal, or other professional advice. Health-related information provided through this website is not a substitute for medical advice and should not be used to diagnose or treat health problems or to prescribe any medical devices or other remedies. The Wellness Universe reserves the right to remove, edit, move or close any content item for any reason, including, but not limited to, comments that are in violation of the laws and regulations formed pursuant to the Federal Food, Drug, and Cosmetic Act. None of the posts and articles on The Wellness Universe page may be reprinted without express written permission.
---
The Wellness Universe partners with strategic powerhouse Debbie Prediger in this Wellness for All masterclass series that feeds your success journey: Business Momentum and Strategy. Join WU Business Momentum Guide, Debbie Prediger, Empowerment Coach and Strategist, as she hosts each session live, empowering you, heart-led, business-minded entrepreneur twice a month! 
Register today prior to the LIVE launch: ​​https://bit.ly/BusinessMomentum
---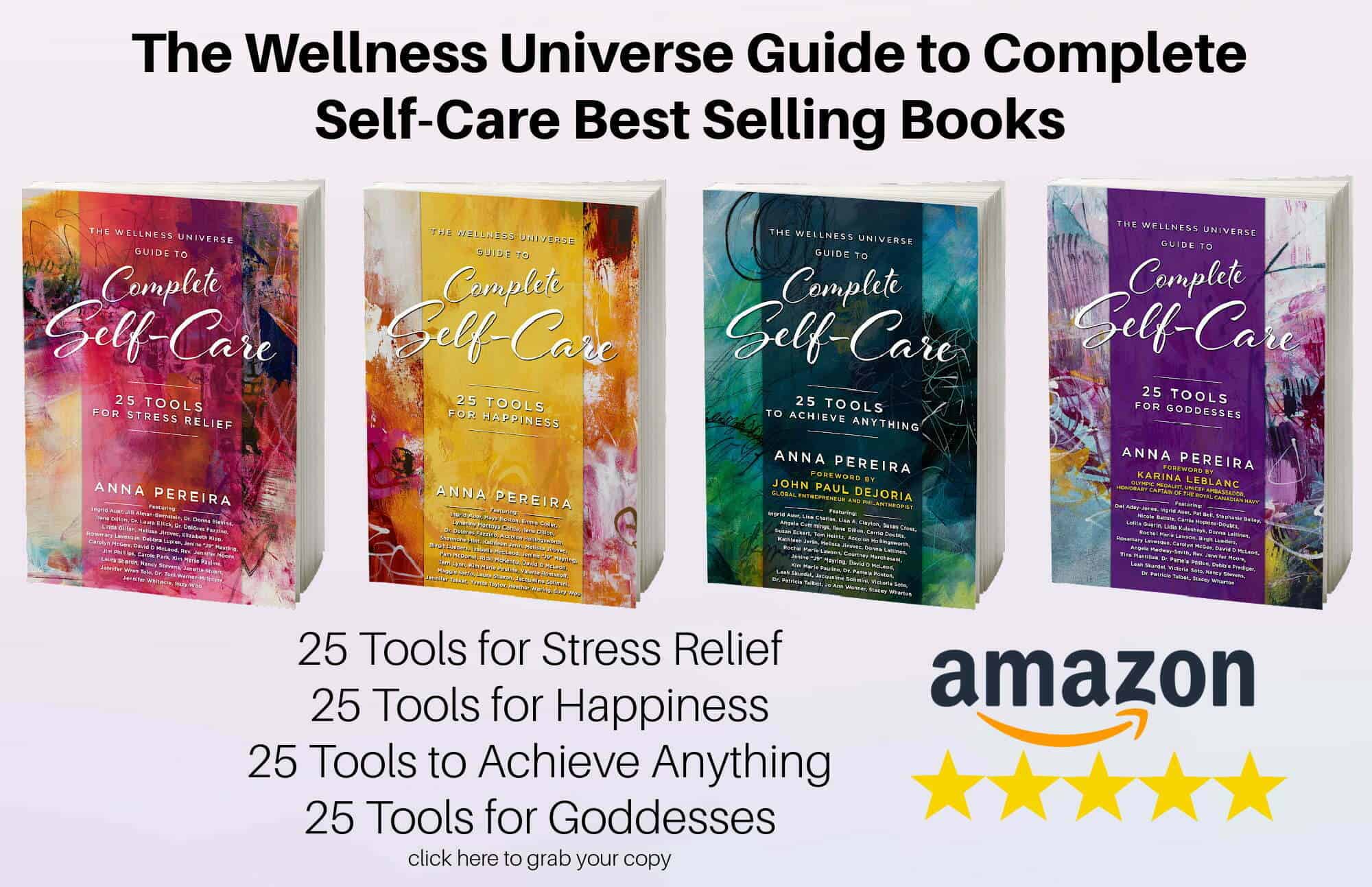 With over 250 independent reviews see how our self-care books are helping thousands of people around the world. Digital and paperback books are available now.
---
Self-development, self-care, and inspirational classes and sessions by Wellness Universe World Changer instructors who support your total well-being.
 Visit The Wellness Universe Lounge today!
---
The Wellness Universe is here to serve your best well-being. If you are experiencing anxiety, grief, overwhelm, guilt, anger, or seeking ways to cope and get help for stress, relationships, parenting, or any other issue during this challenging time, we have wonderful resources for you to connect with. Our WU Best Help members are offering reduced rates, sliding scale payment options, and even pro-bono sessions. WU Best Help
I'm Janette, founder of Angel Angles which exists to spread more love, joy and peace into the world. Angel Angles also shares the Divine beauty which resides within us all. Helping us remember what beautiful, loving, amazing people we are and what a beautiful. loving world we live in.