Welcome to Life Mastery Soul Memos, Episode 26! Each month, WU World-Changer and Life Mastery Coach, David McLeod shares a new soul memo with you!
Episode 26, October 2022: The Path of Humility
A question I've heard from time to time in different contexts is "Would you rather be right or happy?" Maybe you've been faced with this question yourself from time to time!
It's a pretty good question, for sure, and I notice that most often, my reflex response is "Well, I'd rather be happy of course!" But as I've taken a deeper look at this question, I notice that there are indeed times when the desire to be right has strongly overshadowed my desire to be happy.
As a simple example, I've been noticing a strong self-righteous energy showing up recently while reading a book. It may sound silly, I know, but I'm just sharing what's been happening for me.
(Please watch the video for more!)
Being humble does not mean that you minimize or denigrate yourself. It doesn't mean that you have to give up your power. You may indeed relinquish the ego-mind force that triggers self-righteousness, but by staying grounded and humble, you can actually stay connected to the truth of who you really are, and this is the ultimate seat of your true power. In other words, if you commit yourself to a path of humility, you can remain aligned with who you are and why you are here. What more could anyone really ask?
In every situation you encounter, you can choose to be right and righteous. Or you can soothe your ego mind, reconnect to your soul, and allow yourself to be guided from the place of humble acceptance of what is. Try it out for yourself. I think you'll find the path of humility will serve you in amazing ways.
Connect with David on The Wellness Universe.
---
All information, content, and material are for informational purposes only and are not intended to serve as a substitute for the consultation, diagnosis, and/or medical treatment of a qualified physician or healthcare provider. The information supplied through or on this page, or by any representative or agent of The Wellness Universe, is for informational purposes only and does not constitute medical, legal, or other professional advice. Health-related information provided through this website is not a substitute for medical advice and should not be used to diagnose or treat health problems or to prescribe any medical devices or other remedies. The Wellness Universe reserves the right to remove, edit, move or close any content item for any reason, including, but not limited to, comments that are in violation of the laws and regulations formed pursuant to the Federal Food, Drug, and Cosmetic Act. None of the posts and articles on The Wellness Universe page may be reprinted without express written permission.
---
Carolyn McGee, Sacred Haven Living Expert, Intuition Coach, and Teacher in partnership with The Wellness Universe, Wellness for All programming, guides us through a transformational 12-session course Sacred Haven Living: The 12 Keys to Connection for Every Relationship.  
Catch the recorded sessions and be sure to join the next LIVE class! 
Register today:  https://bit.ly/SacredHavenLiving
---
Live Saturday October 8th at 11am Eastern/8am Pacific!
Our World Mental Health Day Virtual Mini Retreat features 7 wellness professionals each bringing a self-care resource that can easily be incorporated into your daily life. Join us LIVE on Saturday, October 8th at 11 am EST/8 am PST for this inspiring event, and walk away feeling better!
Register & Reserve Your Seat Here: https://bit.ly/WUMentalHealthDay2022
---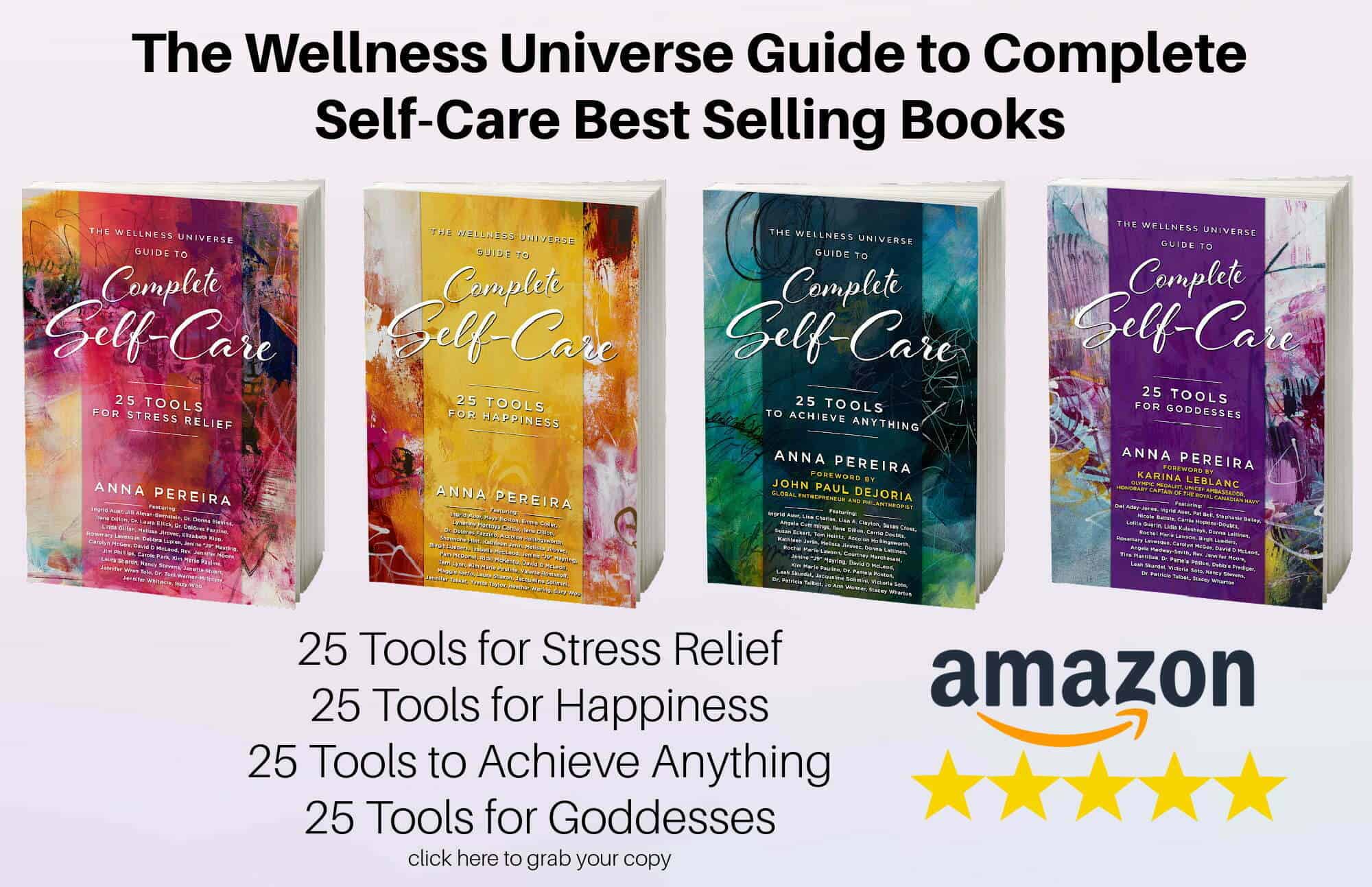 With over 250 independent reviews see how our self-care books are helping thousands of people around the world. Digital and paperback books are available now.
---
Self-development, self-care, and inspirational classes and sessions by Wellness Universe World Changer instructors who support your total well-being.
 Visit The Wellness Universe Lounge today!
---
The Wellness Universe is here to serve your best well-being. If you are experiencing anxiety, grief, overwhelm, guilt, anger, or seeking ways to cope and get help for stress, relationships, parenting, or any other issue during this challenging time, we have wonderful resources for you to connect with. Our WU Best Help members are offering reduced rates, sliding scale payment options, and even pro-bono sessions. WU Best Help
As a Certified Master Life Coach, David shares wisdom, insights, personal lessons, and expertise in countless ways that help people all over the world to become true Masters of their lives. David is a Featured Bestselling Author and Mentor Ambassador with The Wellness Universe, and also serves on the WU Leadership Council. Connect with him at
https://www.thewellnessuniverse.com/world-changers/davidmcleod/