Welcome to Life Mastery Soul Memos, Episode 23! Each month, WU World-Changer and Life Mastery Coach, David McLeod shares a new soul memo with you!
Episode 23, July 2022: The Wisdom Within
Like you, I am on a path of personal growth, and I'm constantly seeking ideas, concepts, and wisdom that will help me to expand my own consciousness. As I progress on my journey, I sometimes encounter situations that activate curiosity within me or even trigger me in some way that leads to—shall we say? —less than optimal behavior! Whether it's just a question that arises or some kind of trigger that activates my ego-mind, either way, there is an opportunity for me to learn something that will help me to grow.
I don't know about you, but I don't always see the answer at the moment it arrives. Sometimes it can be staring me in right the face, but I look past it or through it as if it isn't really there. But answers of this kind are pretty interesting. They seem to have a life of their own!
Here's how I understand it today… (Please watch the video for more.)
What I've learned is that all problems or challenges or difficulties in the world are simply the result of our own failure to seek wisdom from within. This is just a form of ignorance—the absence of knowledge—and it is something we can eliminate just by turning our attention inward, where the source of all knowledge can always be found.
I know you will find the wisdom you are looking for as soon as you open your heart and ask it to come into your life. Deepen your understanding of who you are, tap into the wisdom within, and watch as answers and solutions magically appear in your life.
Connect with David on The Wellness Universe.
---
All information, content, and material are for informational purposes only and are not intended to serve as a substitute for the consultation, diagnosis, and/or medical treatment of a qualified physician or healthcare provider. The information supplied through or on this page, or by any representative or agent of The Wellness Universe, is for informational purposes only and does not constitute medical, legal, or other professional advice. Health-related information provided through this website is not a substitute for medical advice and should not be used to diagnose or treat health problems or to prescribe any medical devices or other remedies. The Wellness Universe reserves the right to remove, edit, move or close any content item for any reason, including, but not limited to, comments that are in violation of the laws and regulations formed pursuant to the Federal Food, Drug, and Cosmetic Act. None of the posts and articles on The Wellness Universe page may be reprinted without express written permission.
---
The Wellness Universe welcomes you to our Mid-Week Reset Meditation led by Leah Skurdal, Intuitive Wellness Guide.
Our group meditation is live every 1st and 3rd Wednesday. Sign up here: 
https://bit.ly/WUMidWeekMeditation
---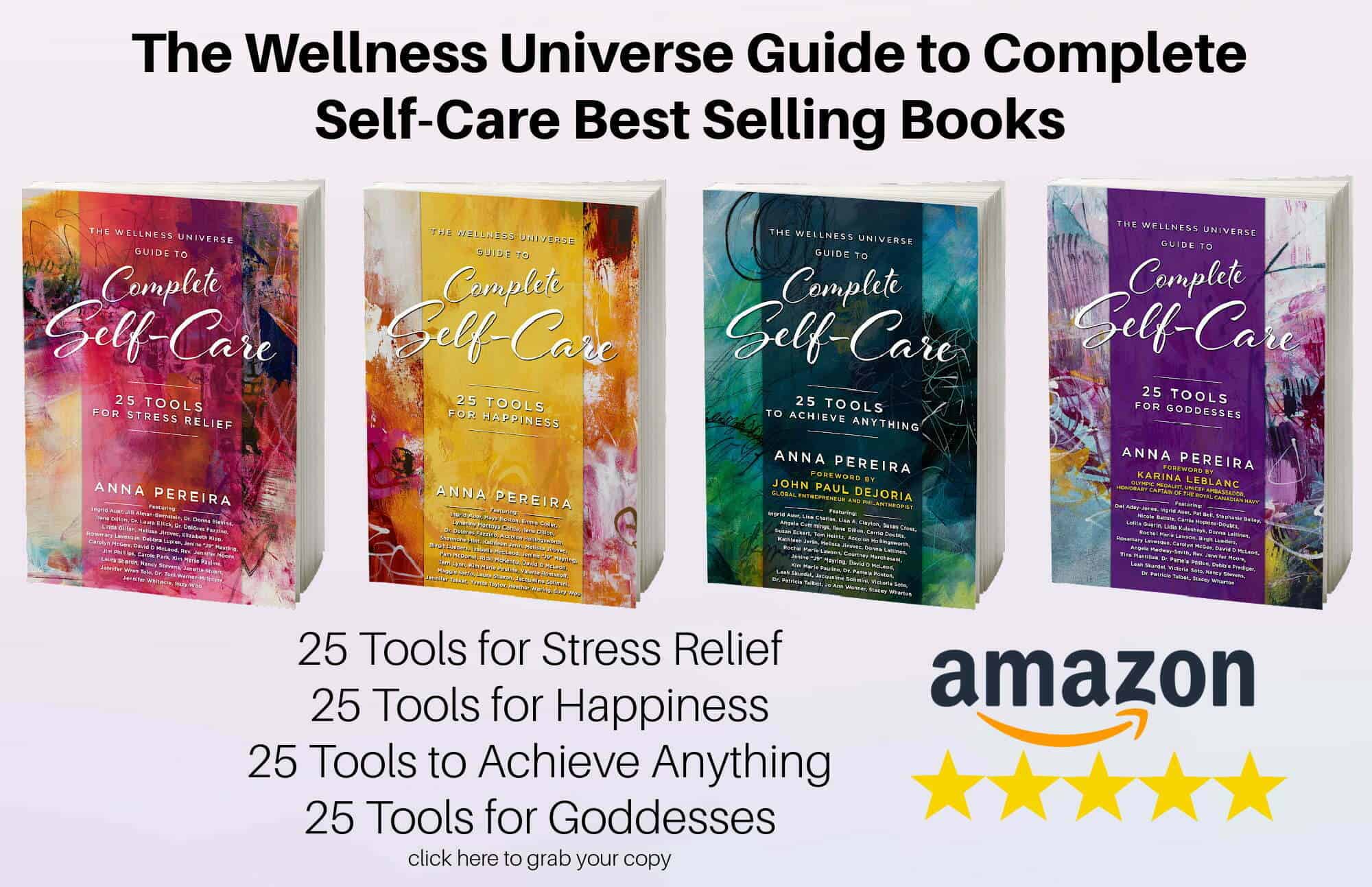 With over 250 independent reviews see how our self-care books are helping thousands of people around the world. Digital and paperback books are available now.
---
Self-development, self-care, and inspirational classes and sessions by Wellness Universe World Changer instructors who support your total well-being.
 Visit The Wellness Universe Lounge today!
---
The Wellness Universe is here to serve your best well-being. If you are experiencing anxiety, grief, overwhelm, guilt, anger, or seeking ways to cope and get help for stress, relationships, parenting, or any other issue during this challenging time, we have wonderful resources for you to connect with. Our WU Best Help members are offering reduced rates, sliding scale payment options, and even pro-bono sessions. WU Best Help
As a Certified Master Life Coach, David shares wisdom, insights, personal lessons, and expertise in countless ways that help people all over the world to become true Masters of their lives. David is a Featured Bestselling Author and Mentor Ambassador with The Wellness Universe, and also serves on the WU Leadership Council. Connect with him at
https://www.thewellnessuniverse.com/world-changers/davidmcleod/