Are you settling?
What would you do if you knew you could not fail? You have likely heard these words before and if you attempted to answer this question, you likely came up with all kinds of reasons why you could never achieve what you really want. What if you could remove all those blocks and excuses for not moving in the direction of the desires you buried deep within you because you feel it is simply unattainable?
Are you willing to do the work to remove the limitations that you placed on yourself or are you going to choose to live with your excuses and settle for what you believe you can achieve? It is a choice you know, and if you look around you, you will see those who have chosen to remain stuck in their limiting thoughts and beliefs and others who have broken free. The only difference between them is the choices they made, and you too have the opportunity to choose.
We are not saying it will be easy and yet if you are willing, to be honest with yourself, you will have to admit that staying stuck isn't easy either. It's just more familiar to you because you have learned to adapt to living this way, even if it brings you little joy.
Why settle when there is so much more available to you? If others have been able to tap into their inner power to access all that is available to them, then you can too. You have to want it enough to be willing to let go of your fears and everything else that is stopping you. You do not have to do this alone. There are those around you who can show you the way and we, of course, are always here to guide you as well.
What step will you take today to free yourself from your self-inflicted limitations? What will you do to wake yourself up from your slumber? You were born to live a vibrant and fulfilling life as you share your natural gifts and talents with the world. It is not too late.
Marisa's Musings
I'm proud of the work I've done over the years to remove blocks that were along my path allowing me to experience so much joy in my life. When I look back at who I was as a child and young adult, I don't even recognize her. I often felt sad and afraid, and I had no self-confidence, no self-esteem, and no voice.  I felt ugly, stupid, and unlovable.
If someone would have told me back then that one day I would earn a Master of Education Degree and after enjoying a teaching career for many years move to a foreign country where I would be living in my dream home and sharing my life with the love of my life, I would have thought they were crazy! And yet, that's exactly what happened.
I didn't get from where I was to where I am now by myself. I went to counseling, read many self-help and spiritual development books, and took a lot of risks. Was it easy? No. Was it worth what it took to get here? YES!!!!
What motivated me to choose to follow a new path in my life was the fear of ending up feeling sad, depressed, and alone for the rest of my life. I knew that if I wanted my life to be different then it was up to ME to make different choices so that's what I did….one step at a time.
My journey taught me that it doesn't really matter what our life or relationships look like when we start. What's important is that we make a choice to get started and then keep making choices that lead us to where we want to be.
If you're feeling stuck and uncertain about how to improve one or more challenging family relationships, I invite you to take an empowered step and make the choice right now to book a Complimentary Relationship Renewal Discovery Session.
During this session, I'll help you uncover what might be in your way and give you some tips on how you can start transforming your relationship so it's more in alignment with your heart's desires.
Are you going to settle, or are you ready to take this step?
Connect with Marisa on The Wellness Universe.
---
All information, content, and material are for informational purposes only and are not intended to serve as a substitute for the consultation, diagnosis, and/or medical treatment of a qualified physician or healthcare provider. The information supplied through or on this page, or by any representative or agent of The Wellness Universe, is for informational purposes only and does not constitute medical, legal, or other professional advice. Health-related information provided through this website is not a substitute for medical advice and should not be used to diagnose or treat health problems or to prescribe any medical devices or other remedies. The Wellness Universe reserves the right to remove, edit, move or close any content item for any reason, including, but not limited to, comments that are in violation of the laws and regulations formed pursuant to the Federal Food, Drug, and Cosmetic Act. None of the posts and articles on The Wellness Universe page may be reprinted without express written permission.
---
The Wellness Universe presents Lynda Lippin, Bone Health Expert Leader, CEO, and Pilates Goddess at Lynda Lippin Pilates, LLC, guiding you through Exercise for Bone Health, Strength, & Mobility 6-month program that will help you to enjoy better health, mobility, vitality, and overall wellbeing.
Catch the recorded session(s) and be sure to join the next LIVE class! 
Register today: https://bit.ly/LyndaLippinCourse
---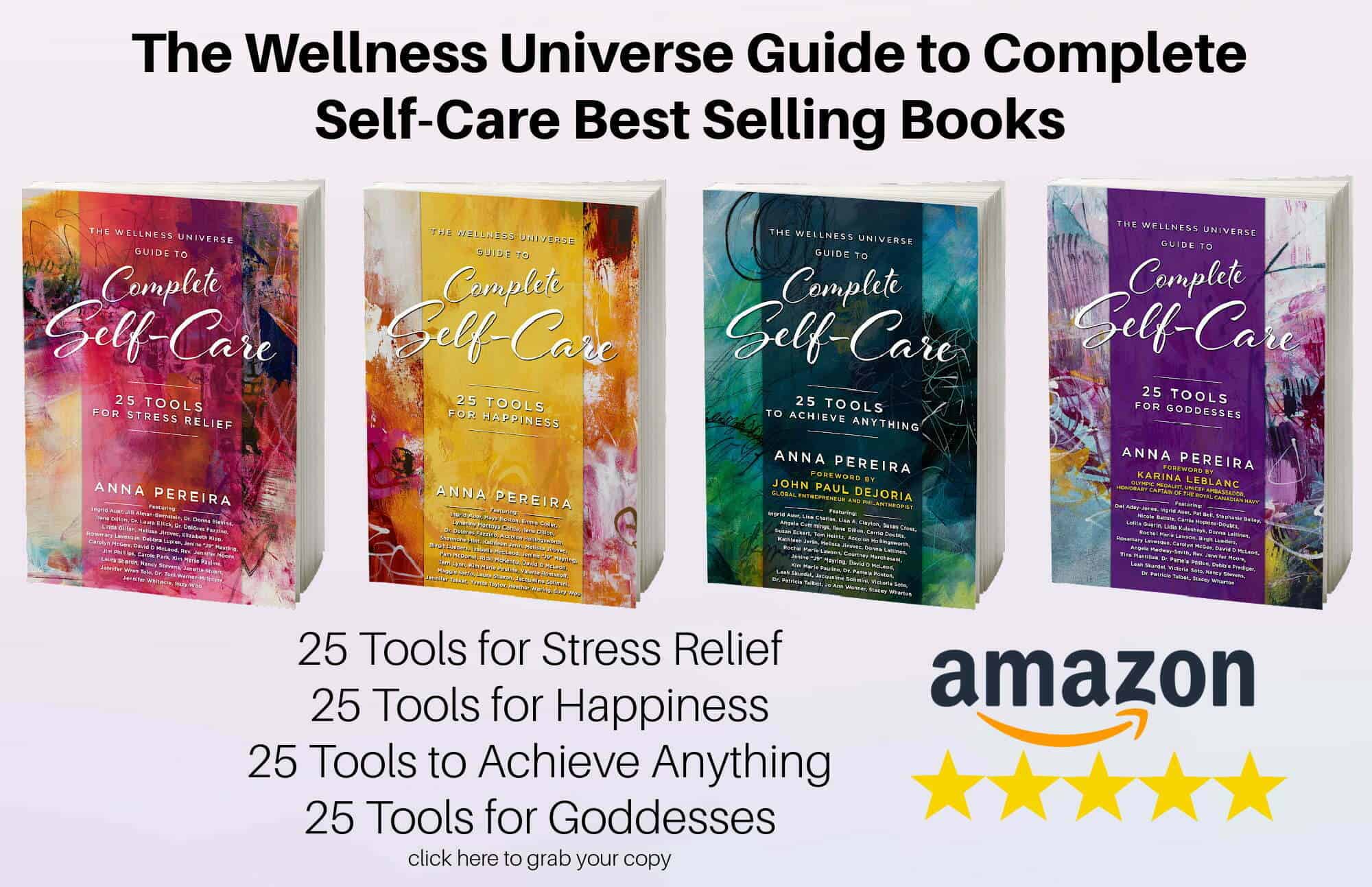 With over 250 independent reviews see how our self-care books are helping thousands of people around the world. Digital and paperback books are available now.
---
Self-development, self-care, and inspirational classes and sessions by Wellness Universe World Changer instructors who support your total well-being.
 Visit The Wellness Universe Lounge today!
---
The Wellness Universe is here to serve your best well-being. If you are experiencing anxiety, grief, overwhelm, guilt, anger, or seeking ways to cope and get help for stress, relationships, parenting, or any other issue during this challenging time, we have wonderful resources for you to connect with. Our WU Best Help members are offering reduced rates, sliding scale payment options, and even pro-bono sessions. WU Best Help
As a Women's Empowerment Coach & Mentor,  Marisa empowers women to authentically express themselves and create healthy boundaries so they can experience deeper connections and more harmonious family relationships. She invites you to join her FB community if this interests you.  
https://www.facebook.com/groups/MagnifyYourMagnificence/