The Shift: From Fear to Love
There is so much happening in your world today. Many are frighted while others are excited about what lies ahead. The difference is what each chooses to focus on.
 When focusing on what isn't working in your world, you will attract more of the same, for your vibrational frequency will be low. This is not to say that you must deny what is happening and pretend it isn't so. What it means is that in spite of what is happening, you have the power to choose what to put your attention on.
 When putting your attention on the news that is designed to keep you in fear, what do you think you will feel? It's obvious, isn't it? Why feed your mind with images of war, pain, and suffering? How does this benefit you or others? It does not.
 Why not instead, put your attention on imagining the world you wish to live in? One where all beings are free of suffering and pain. One in which there is peace and joy among all peoples. One in which there is abundance for all and where food and shelter are available to everyone?
You can pray for peace and for this vision of reality to come to be. When doing so, you are not neglecting those who are currently experiencing war, famine, pain, and suffering. In fact, you are helping them because the more you raise your vibration and envision this magnificent world, the sooner it will come into being.
You see, you have the power within you, as a collective, to change your external reality but it must begin with your inner world. You must first begin to shift your internal landscape from one of fear, judgment, hate, and resentment to one of peace and love. This is what you must each strive for if you truly wish to see your world transform.
Your outer world cannot transform until you first transform your inner world.
Marisa's Musings
I've been fairly quiet about all that's going on in our world and I know it's because of fear of being judged or criticized for not going along with or believing the narrative we've been fed by our government and the media.
It's not easy to voice an opinion or belief and make choices that differ from the masses and yet, I believe it's important for me to begin to speak up and share my truth.
The channeled message above actually came through me in March of this year, and I was reluctant to share it because I knew that when I did, I would also want to share my personal reflections and musings, as I do with each message that's published, and I wasn't ready for the potential backlash.
I chose from the beginning of what is called the "pandemic" to not follow the news and not get caught up in the negativity and fear that was being spread throughout various forms of media.
I intuitively felt that there was much more to the story than we were being told and I refused to stop questioning the mainstream narrative, not to mention all the censorship that's been preventing world-renowned doctors, scientists, and specialists from sharing their expertise and research findings with us so we can make more informed choices.
We can use this time to create separation and division among us or use it as an opportunity for us to come together and make positive changes that would benefit humanity, our beautiful earth, and all sentient beings.
I have a lot of love and compassion for those trapped in the cycle of fear and I do my best to keep my attention and focus on the magnificent world I wish to live in…the one described in this channeled message.
I truly believe that we CAN, and we WILL create a new world where everyone lives a life of peace, love, joy, and abundance. The key is to take our power back, to unite, and to let love and not fear lead us every step of the way.
The future is in OUR hands.
Connect with Marisa on The Wellness Universe.
---
All information, content, and material are for informational purposes only and are not intended to serve as a substitute for the consultation, diagnosis, and/or medical treatment of a qualified physician or healthcare provider. The information supplied through or on this page, or by any representative or agent of The Wellness Universe, is for informational purposes only and does not constitute medical, legal, or other professional advice. Health-related information provided through this website is not a substitute for medical advice and should not be used to diagnose or treat health problems or to prescribe any medical devices or other remedies. The Wellness Universe reserves the right to remove, edit, move or close any content item for any reason, including, but not limited to, comments that are in violation of the laws and regulations formed pursuant to the Federal Food, Drug, and Cosmetic Act. None of the posts and articles on The Wellness Universe page may be reprinted without express written permission.
---
Monthly New Moon SisterCircles for Self-Care and Empowerment, brought to you in partnership with Deborah Roth, WomanSpirit Coach, Interfaith Minister, and Wellness Universe Group Leader exclusively for Wellness for All programming for The Wellness Universe.
Register today prior to the LIVE launch:  https://bit.ly/NewMoonSisterCircles
---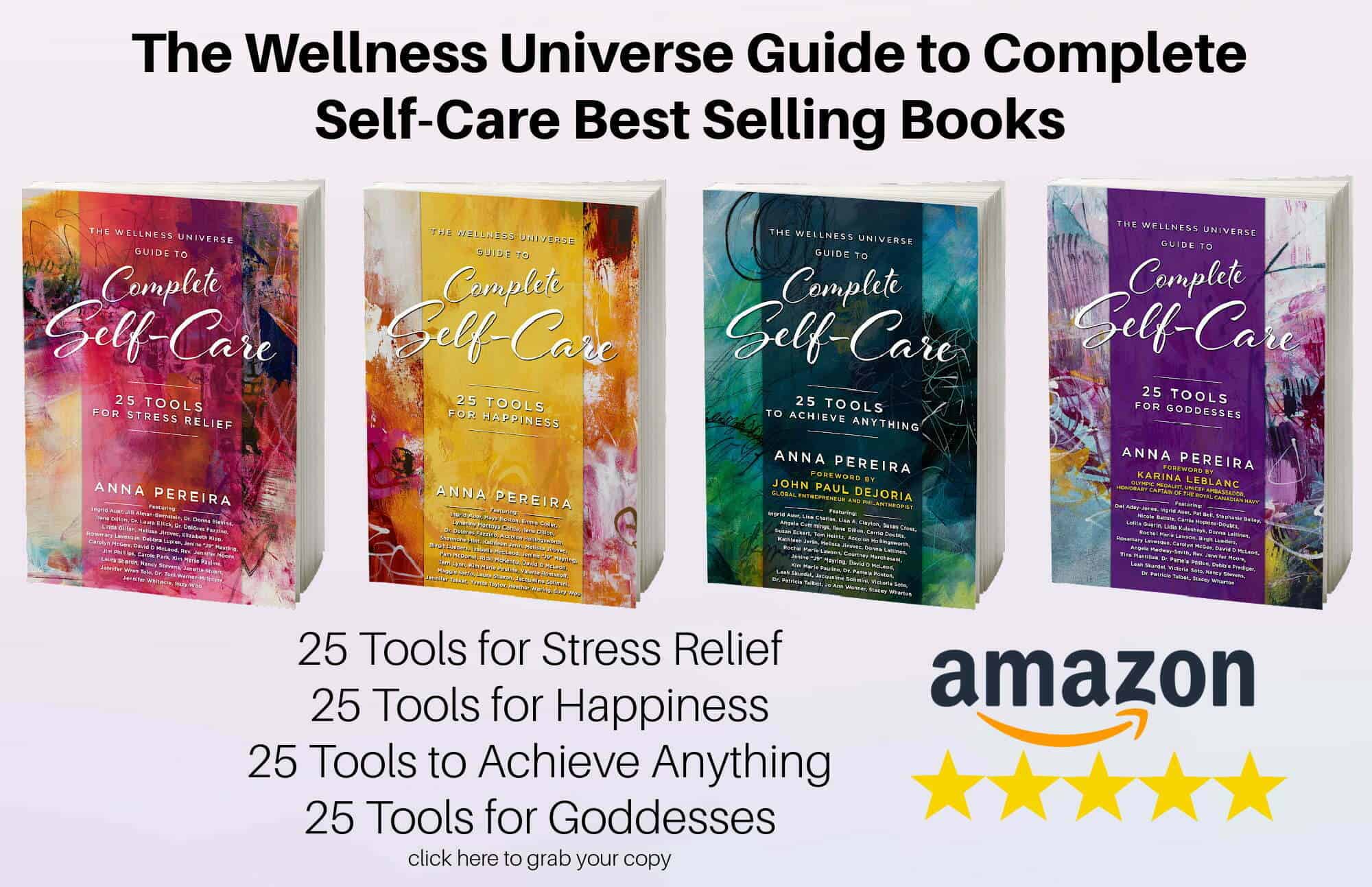 With over 250 independent reviews see how our self-care books are helping thousands of people around the world. Digital and paperback books are available now.
---
Self-development, self-care, and inspirational classes and sessions by Wellness Universe World Changer instructors who support your total well-being.
 Visit The Wellness Universe Lounge today!
---
The Wellness Universe is here to serve your best well-being. If you are experiencing anxiety, grief, overwhelm, guilt, anger, or seeking ways to cope and get help for stress, relationships, parenting, or any other issue during this challenging time, we have wonderful resources for you to connect with. Our WU Best Help members are offering reduced rates, sliding scale payment options, and even pro-bono sessions. WU Best Help
As a Women's Empowerment Coach & Mentor,  Marisa empowers women to authentically express themselves and create healthy boundaries so they can experience deeper connections and more harmonious family relationships. She invites you to join her FB community if this interests you.  
https://www.facebook.com/groups/MagnifyYourMagnificence/