Imagine you have one choice: you can snap your fingers right now and change something in your life. What would you change?
your job or business?
your health?
your finances?
your relationship with your partner?
your relationship with your children?
your relationship with yourself?
In actuality, you have two main choices:
Continue living your life the way you've been, or
As the New Year begins, take a brave step into the unknown, be open to new possibilities, and be willing to walk a new path.
Whatever it is you wish to change, you have the power within you to turn things around.
It all begins with a choice.
You once knew the truth about your ability to create whatever you want, it's not too late to reclaim this truth, no matter how unbelievable it may seem in this moment.
A very important step is to simply be open to the possibility that this could be true and begin to imagine what your life and relationships could be like if it were true. The mere act of imagining yourself asking for what you want and imagining what it would feel like if you had what you want, will open the door to bringing it closer to you.
No matter where your life or your relationships stand today, there is so much more available to you than you can imagine in this moment, even if you have no idea how to get from where you are to where you would like to be.
The good news is that you can get support along the way.
How? by registering for my upcoming 12-session course, based on my book, Magnify Your Magnificence: Your Pathway to the Life & Relationships You Truly Desire.
This program is part of The Wellness Universe's Wellness for ALL programming and is free to enroll, with donations graciously accepted by those who are able to contribute.
Throughout this interactive program, you will hear powerful, channeled messages and complete journal exercises, each bringing you closer to the life and relationships you desire. Personal coaching will also be offered to further support you along the way.
It's never too late to improve the quality of your life and your relationships. Let this New Year be a time for re-creating your life and your relationships to align with your heart's deepest desires.
You can learn more about this powerful program and register here: https://bit.ly/MagnifyYourMagnificence
If you want to create a life and relationships that make you feel whole, connected, and fulfilled, this program is for you.
From connecting more deeply with your authentic self to releasing past wounds, negative thoughts, and beliefs while developing the ability to tap into your inner guidance and wisdom, this program will give you what you need to experience more peace in your life and relationships and show you the path to attracting all that you wish to BE, DO, and HAVE.
With the right guidance and mindset, you can make strides toward creating the life and relationships that you desire.
Take your first step now by joining the Magnify Your Magnificence Program.
---
All information, content, and material are for informational purposes only and are not intended to serve as a substitute for the consultation, diagnosis, and/or medical treatment of a qualified physician or healthcare provider. The information supplied through or on this page, or by any representative or agent of The Wellness Universe, is for informational purposes only and does not constitute medical, legal, or other professional advice. Health-related information provided through this website is not a substitute for medical advice and should not be used to diagnose or treat health problems or to prescribe any medical devices or other remedies. The Wellness Universe reserves the right to remove, edit, move or close any content item for any reason, including, but not limited to, comments that are in violation of the laws and regulations formed pursuant to the Federal Food, Drug, and Cosmetic Act. None of the posts and articles on The Wellness Universe page may be reprinted without express written permission.
---
 The Wellness Universe presents David McLeod, Life Mastery Expert Leader guiding you through Grateful at Last! A Guided Tour to Life's Greatest Gift.
Catch the recorded session(s) and be sure to join the next LIVE class! 
Register today: https://bit.ly/3KXJGdK
---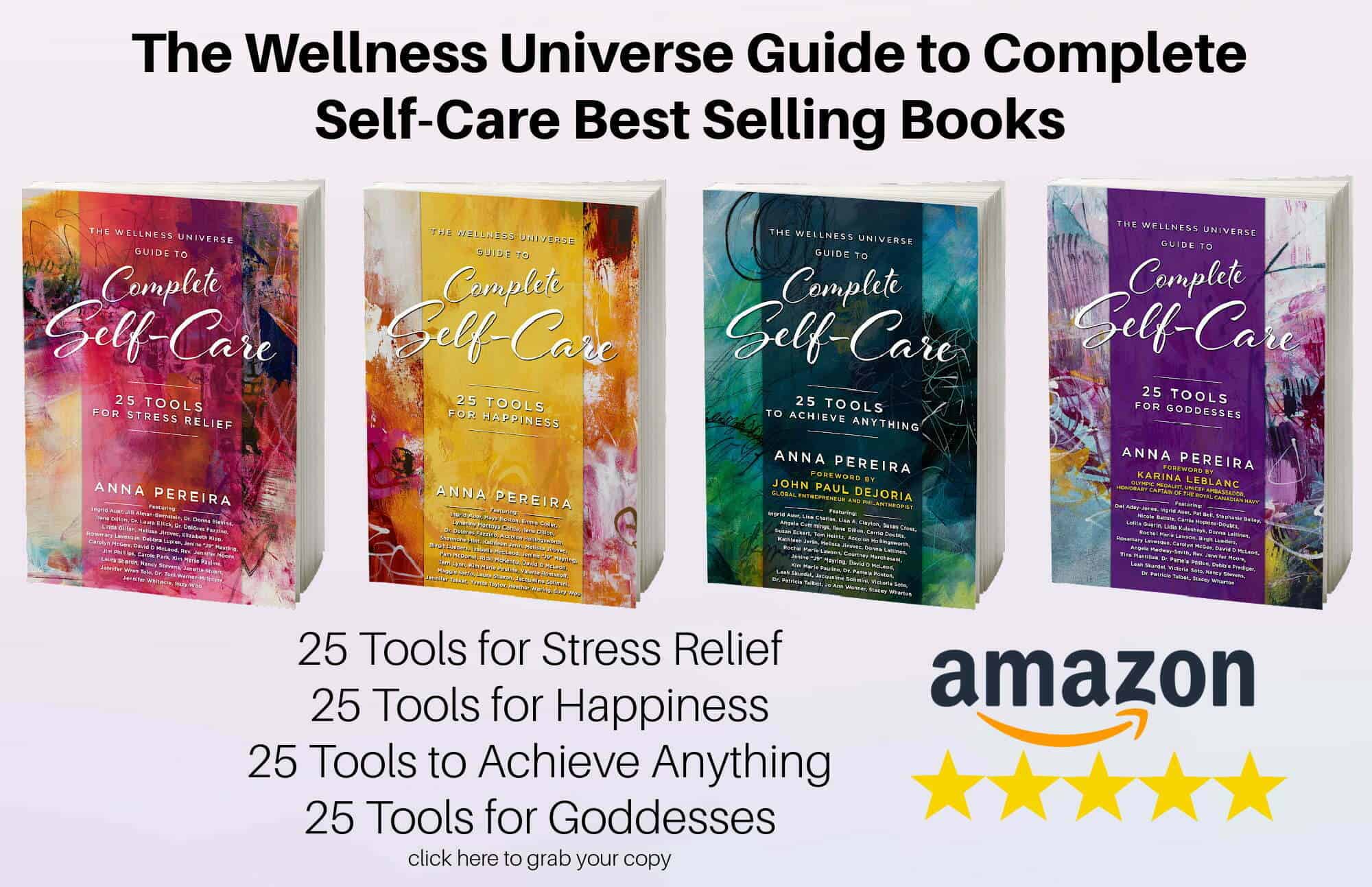 With over 250 independent reviews see how our self-care books are helping thousands of people around the world. Digital and paperback books are available now.
---

Connect to the people that help you live your best life: The Wellness Universe
As a Women's Empowerment Coach & Mentor,  Marisa empowers women to authentically express themselves and create healthy boundaries so they can experience deeper connections and more harmonious family relationships. She invites you to join her FB community if this interests you.  
https://www.facebook.com/groups/MagnifyYourMagnificence/