The Wellness Universe presents Resilience for the Holidays: Tools, Tips, and Exercises for Well-being produced, created, and hosted by Leah Skurdal, featuring Sharon Carne, Aundrea Veney, Rachel Vasquez, Marisa Ferrera, and Gayle Nowak sharing self-care resources and how to fortify your resilience.
Featured Speaker: Marisa Ferrera, Women's Empowerment Coach
Part 3/5 – Dealing With Stressful and Dysfunctional Family Holiday Gatherings
Written by Leah Skurdal
Maybe you've witnessed someone who falls into old behavior patterns when they get around their dysfunctional family during the holiday season. They drink too much. Words fly. Difficult relatives ignite conflict.
Whether you celebrate Christmas, Channukah, Kwanzaa, Diwali, Solstice, New Year's Eve, or another holiday tradition, dysfunctional family dynamics can affect the holiday cheer. Pre-established family roles, unspoken family rules, toxic relatives, traditions, rituals, and expectations of who we are within the family system can clash with how we have grown and changed outside the family system.
"Holidays can highlight everything that may have changed (divorce, death, college student returning home, absence due to military duty) and if family rules are to not talk about or talk too much about these things, it adds to the stress of the holidays," says Mary Foston-English, MFT, a counselor at the Stanford Faculty Staff Help Center.
Women's Empowerment Coach, Marisa Ferrera, outgrew her dysfunctional family system.
Marisa explains that growing up in a dysfunctional family, where she experienced both emotional and physical abuse, she learned at an early age that it was safer to keep quiet than to speak up. Marisa struggled with no self-confidence, no self-esteem and no voice. Along her journey, Marisa learned about the power of healing from our past and how conflict can be used as a catalyst for creating deeper and more meaningful relationships. She turned her pain into her purpose and now guides others in improving the quality of their relationships with their families and with themselves.
Marisa acknowledges:
Family gatherings can often activate and trigger
unresolved past wounds that may lead to drama and conflict.
I'm thrilled to have Marisa Ferrera as one of our five speakers at the Wellness For All Resilience for the Holidays event.
In her talk, Marisa will share self-care tools in: Tips For Enjoying Family Time During the Holidays.
Find out how to prepare yourself in advance of the holiday family gathering, and what you can do to create more peace and harmony if unpleasant situations arise. Marisa's free gift to attendees is a Resolving Conflicts Peacefully Guide.
Marisa Ferrera is a Women's Empowerment Coach & Mentor/Connection Practice Certified Coach & Trainer. She is the #1 bestselling author of "Magnify Your Magnificence: Your Pathway to the Life & Relationships You Truly Desire." Her passion is to empower individuals who struggle with conflict and drama in family relationships to create healthy boundaries and communicate their truth so they can speak and share from a place of love and power and are finally free to be their real selves. Marisa specializes in helping women experience deeper connections and harmonious family relationships. Connect with Marisa: https://www.thewellnessuniverse.com/world-changers/marisaferrera/
Join Marisa and me at:
Resilience for the Holidays –
Tools, Tips, and Exercises for Well-being
Saturday, December 10, 10-11:30amET
Full details and to register now FREE:
https://bit.ly/ResilienceForTheHolidays
The Resilience for the Holidays event is FREE to register and attend, supported via your donation. Value: $149
The speakers are offering free gifts and valuable prizes for those who attend live.
Thank You for Your Support: We are grateful for your Pay-What-You-Can Donation to support this life-changing Wellness for All event.
Wellness for All programs are produced in partnership with The Wellness Universe supporting everyone to access wellness resources through real people supporting best mental health and self-care practices.
We believe happy, healthy, healed humans lead to world peace.
See you December 10th at 10am ET/7am PT!
Resource: Surviving the Family Holiday, Mary Foston-English, MFT.  https://bewell.stanford.edu/surviving-the-family-holiday/
---
All information, content, and material are for informational purposes only and are not intended to serve as a substitute for the consultation, diagnosis, and/or medical treatment of a qualified physician or healthcare provider. The information supplied through or on this page, or by any representative or agent of The Wellness Universe, is for informational purposes only and does not constitute medical, legal, or other professional advice. Health-related information provided through this website is not a substitute for medical advice and should not be used to diagnose or treat health problems or to prescribe any medical devices or other remedies. The Wellness Universe reserves the right to remove, edit, move or close any content item for any reason, including, but not limited to, comments that are in violation of the laws and regulations formed pursuant to the Federal Food, Drug, and Cosmetic Act. None of the posts and articles on The Wellness Universe page may be reprinted without express written permission.
---
The Wellness Universe presents Janette Stuart our Angelic Practitioner Expert Guide. Monthly, Janette invites you to escape to the Secret Garden of Joy.
The Secret Garden of Joy:
Every first Saturday of the month, come escape to the Secret Garden of Joy for an hour as you leave the world behind, delight your heart, nurture yourself and fill your cup
Catch the recorded session(s) and be sure to join the next LIVE class! 
Register today: https://bit.ly/SecretGardenofJoy
---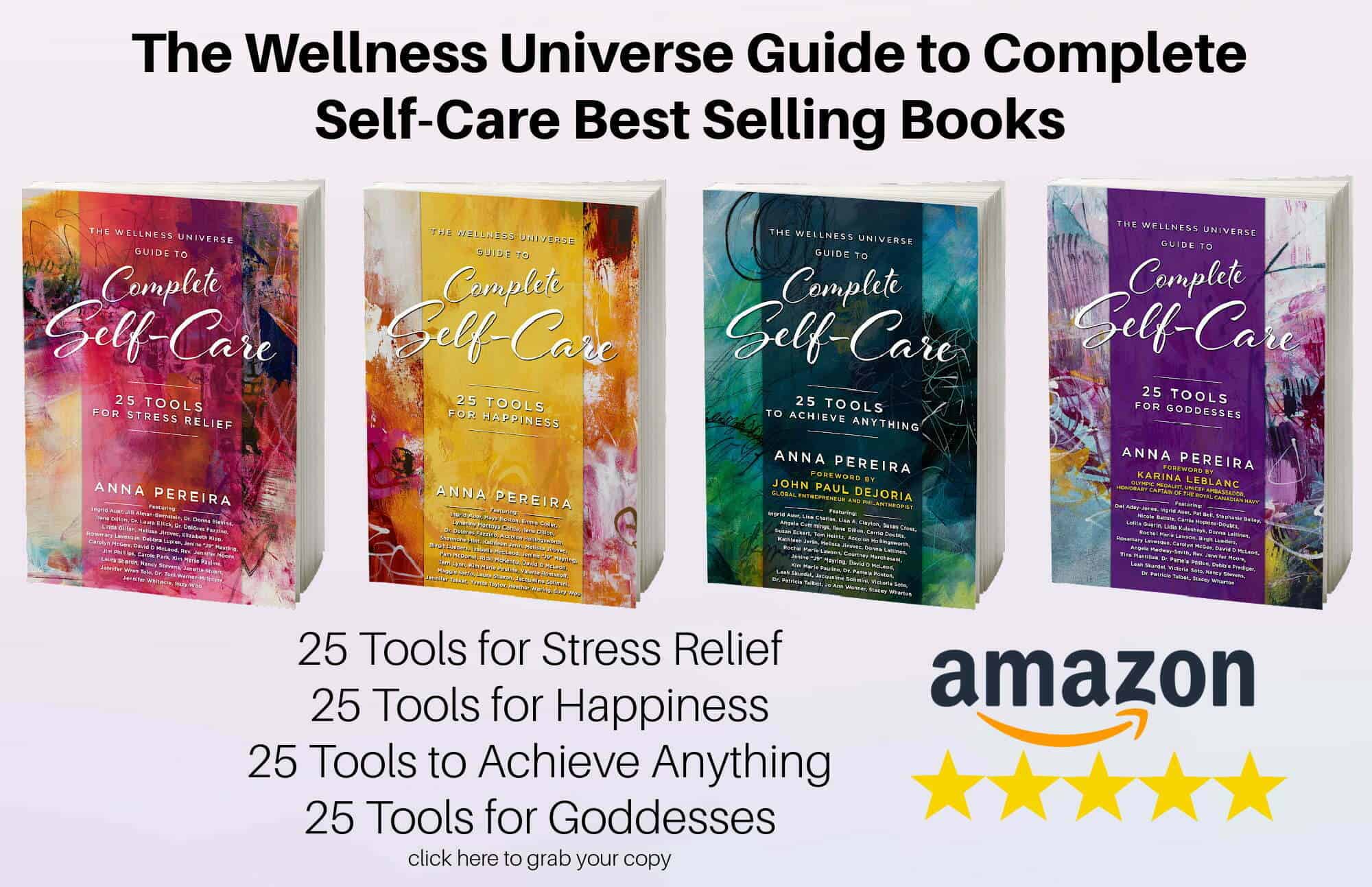 With over 250 independent reviews see how our self-care books are helping thousands of people around the world. Digital and paperback books are available now.
---

 Connect to the people that help you live your best life: The Wellness Universe
Leah Skurdal guides people to up-level their stress resilience to improve relationships. Leah shares intuitive insights in private Energy Healing to address the roots of disharmony. As an inspirational speaker and published author, Leah offers lively classes, experiential workshops, and keynotes.