The Wellness Universe presents Resilience for the Holidays: Tools, Tips, and Exercises for Well-being produced, created, and hosted by Leah Skurdal, featuring Sharon Carne, Aundrea Veney, Rachel Vasquez, Marisa Ferrera, and Gayle Nowak sharing self-care resources and how to fortify your resilience.
Featured Speaker: Aundrea Veney, Mindfulness Meditation Facilitator
Part 5/5 – Mindful Movement For Well-being
Witten by Leah Skurdal
Have you ever noticed the relationship between achy, tired neck muscles and a person who seems like a pain in the neck? Or do you know someone who gets a migraine headache when they go home for the holidays to visit their dysfunctional family? The mind, body, and emotions connection can create stuck energy patterns in the body that increase stress, anxiety, and physical pain – especially during the sometimes joyful, sometimes stressful holiday season.
Years ago, a stubborn knot in my shoulder caused me a lot of stress and persisted for weeks. My massage therapist nailed the knot with her elbow and nothing relieved the pain – until I brought mindful movement to my body and allowed the unexpressed anger toward my father to surface. The painful knot melted away. Funny how that works.
When we transform stuck energy patterns in the body through mindful movement, we can heal emotional wounds and build inner resilience.
According to the article, Getting Started with Mindful Movement on Mindful.org:
Mindful movement allows us to check in with our bodies and get moving in a way that can help us lower stress, release stagnant energy, and strengthen our mind-body connection. It's a great way to practice self-care by incorporating both mental and physical well-being. Oftentimes, when we engage in mindful movement to help our body feel better, our mood is uplifted, too.
Mindfulness Meditation Facilitator, Aundrea Veney uses mindfulness tools to support wellbeing. Aundrea reminds us:
When we feel disconnected from the body, oftentimes, we're carrying on in  disjointed way – very logically and analytically – that doesn't bring in the heart and body. We need to check in with ourselves and ask, 'What am I feeling? What is present for me now?' Being mindful of oneself is the first step and then that spills over into the environment around us.
I am excited to be hosting Aundrea Veney at the third Wellness For All Resilience Building event, Resilience for the Holidays, where Aundrea will share her expertise in mindful movement. In her talk, Aundrea will be highlighting mindfulness movement and bringing attention to practices that help ground, nourish and sustain wellbeing and build resilience.
Aundrea Veney is a citizen of the globe, an advocate for humanity, and considers herself a student of life. Aundrea supports trauma victims to reclaim personal sovereignty as they embark on their healing journey. She is committed to deepening her mindfulness and advocacy practice to exemplify what is possible as a trauma survivor. Aundrea is a #1 Best Selling Author and Award-Winning Speaker. As a Certified Trauma Informed Mindfulness Facilitator, Aundrea believes, "Until you find your voice, you will always be lost!"
You're invited to join Aundrea Veney and our other wellness experts at:
Resilience for the Holidays –
Tools, Tips, and Exercises for Well-being
Saturday, December 10, 10-11:30amET
Full details and to register now FREE:
https://bit.ly/ResilienceForTheHolidays
In her talk, Embodying the Seasons with Love, Aundrea Veney will share mindful movement practices to support your wellbeing in every season of your life.
The Resilience for the Holidays event is FREE to register and attend, supported via your donation. Value: $149
The speakers are offering free gifts and valuable prizes for those who attend live.
Thank You for Your Support: We are grateful for your Pay-What-You-Can Donation to support this life-changing Wellness for All event.
Wellness for All programs are produced in partnership with The Wellness Universe supporting everyone to access wellness resources through real people supporting best mental health and self-care practices.
We believe happy, healthy, healed humans lead to world peace.
See you December 10th at 10am ET/7am PT!
Resource:
Getting Started with Mindful Movement, Mindful.org https://www.mindful.org/getting-started-with-mindful-movement/
---
All information, content, and material are for informational purposes only and are not intended to serve as a substitute for the consultation, diagnosis, and/or medical treatment of a qualified physician or healthcare provider. The information supplied through or on this page, or by any representative or agent of The Wellness Universe, is for informational purposes only and does not constitute medical, legal, or other professional advice. Health-related information provided through this website is not a substitute for medical advice and should not be used to diagnose or treat health problems or to prescribe any medical devices or other remedies. The Wellness Universe reserves the right to remove, edit, move or close any content item for any reason, including, but not limited to, comments that are in violation of the laws and regulations formed pursuant to the Federal Food, Drug, and Cosmetic Act. None of the posts and articles on The Wellness Universe page may be reprinted without express written permission.
---
The Wellness Universe presents Soul Language Expert Lisa Dadd, Consultant & Soul Language Certified Sales Trainer guiding you through a 12-month program for heart-centered, business-minded wellness-preneurs.
Catch the recorded session(s) and be sure to join the next LIVE class!

Register today prior to the LIVE launch: https://bit.ly/SoulSales
---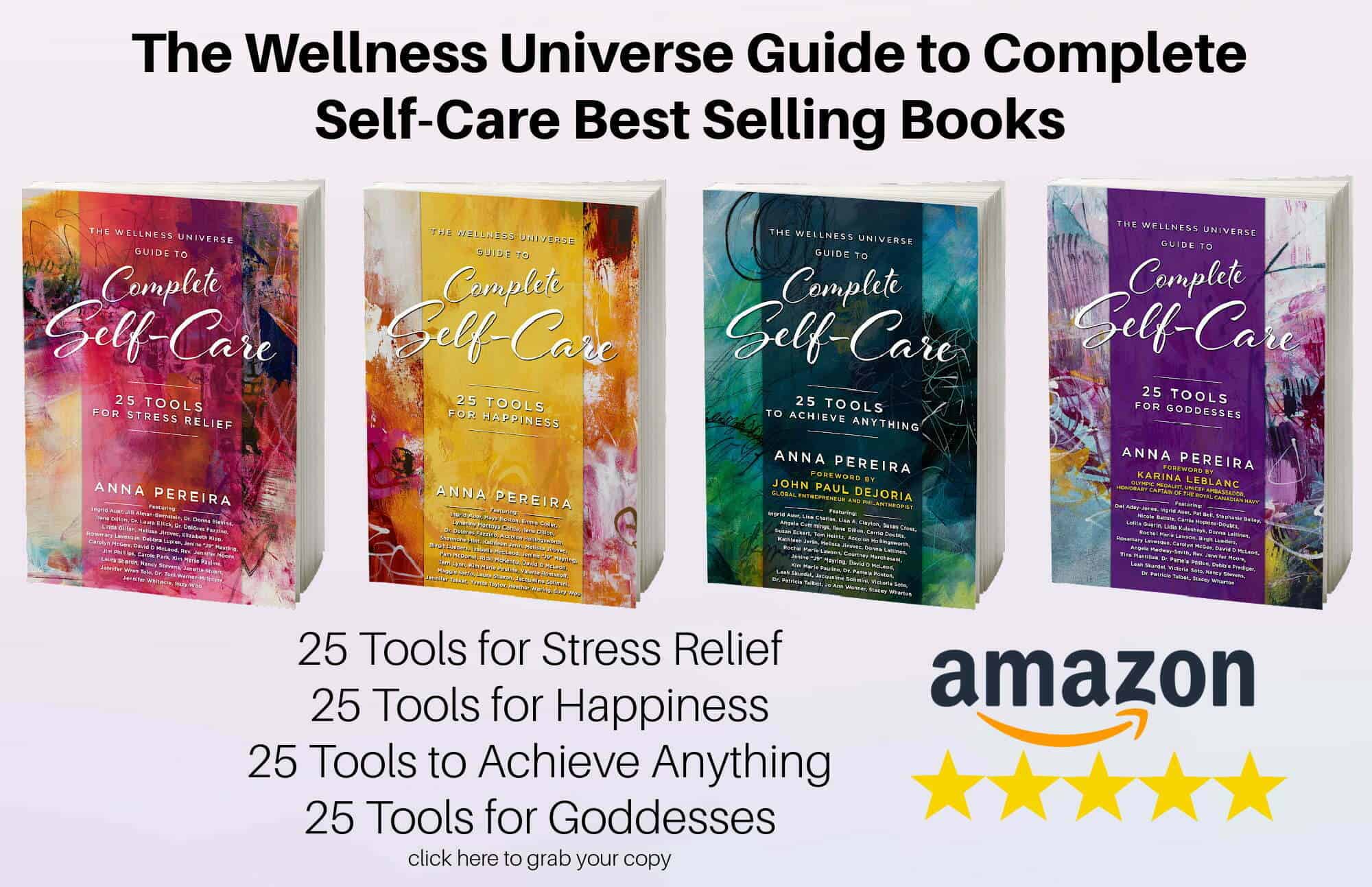 With over 250 independent reviews see how our self-care books are helping thousands of people around the world. Digital and paperback books are available now.
---

 Connect to the people that help you live your best life: The Wellness Universe
Leah Skurdal guides people to up-level their stress resilience to improve relationships. Leah shares intuitive insights in private Energy Healing to address the roots of disharmony. As an inspirational speaker and published author, Leah offers lively classes, experiential workshops, and keynotes.