Overcoming unimaginable challenges through self-care, transformational and wellness leaders from The Wellness Universe share their stories with the goal of inspiring you to live your best life.
In this Self-Care True Stories series, we look to wellness leaders, gurus, and experts to light the way for us. Direct us. Guide us.
What was their personal journey? Are they the real deal? What have they experienced in life that qualifies them to lead our way to our happiest, healthiest life?
Meet Dr. Toni Warner-McIntyre, MSW, MED, Licensed Psychotherapist, and Certified Life Coach.
Growing up never feeling like she fit in, but eager to please and achieve, Dr. Toni led a double life of looking like an outward success while feeling like an inward mess for decades. Now, what made her so different, aids her in helping others bridge communication and perspective gaps, effectively creating transformation in people's lives. Her challenges have turned into her greatest teachers in life, helping her to help others in powerful ways.
How did she do it? Join us and be inspired by her story and lifestyle practices.
Connect with Dr. Toni Warner-McIntyre on The Wellness Universe.
*Originally published on September 15, 2021.
---
All information, content, and material are for informational purposes only and are not intended to serve as a substitute for the consultation, diagnosis, and/or medical treatment of a qualified physician or healthcare provider. The information supplied through or on this page, or by any representative or agent of The Wellness Universe, is for informational purposes only and does not constitute medical, legal, or other professional advice. Health-related information provided through this website is not a substitute for medical advice and should not be used to diagnose or treat health problems or to prescribe any medical devices or other remedies. The Wellness Universe reserves the right to remove, edit, move, or close any content item for any reason, including, but not limited to, comments that are in violation of the laws and regulations formed pursuant to the Federal Food, Drug, and Cosmetic Act. None of the posts and articles on The Wellness Universe page may be reprinted without express written permission.
---
The Wellness Universe presents Janette Stuart our Angelic Practitioner Expert Guide. Monthly, Janette invites you to escape to the Secret Garden of Joy.
The Secret Garden of Joy:
Every first Saturday of the month, come escape to the Secret Garden of Joy for an hour as you leave the world behind, delight your heart, nurture yourself and fill your cup
Catch the recorded session(s) and be sure to join the next LIVE class! 
Register today: https://bit.ly/SecretGardenofJoy
---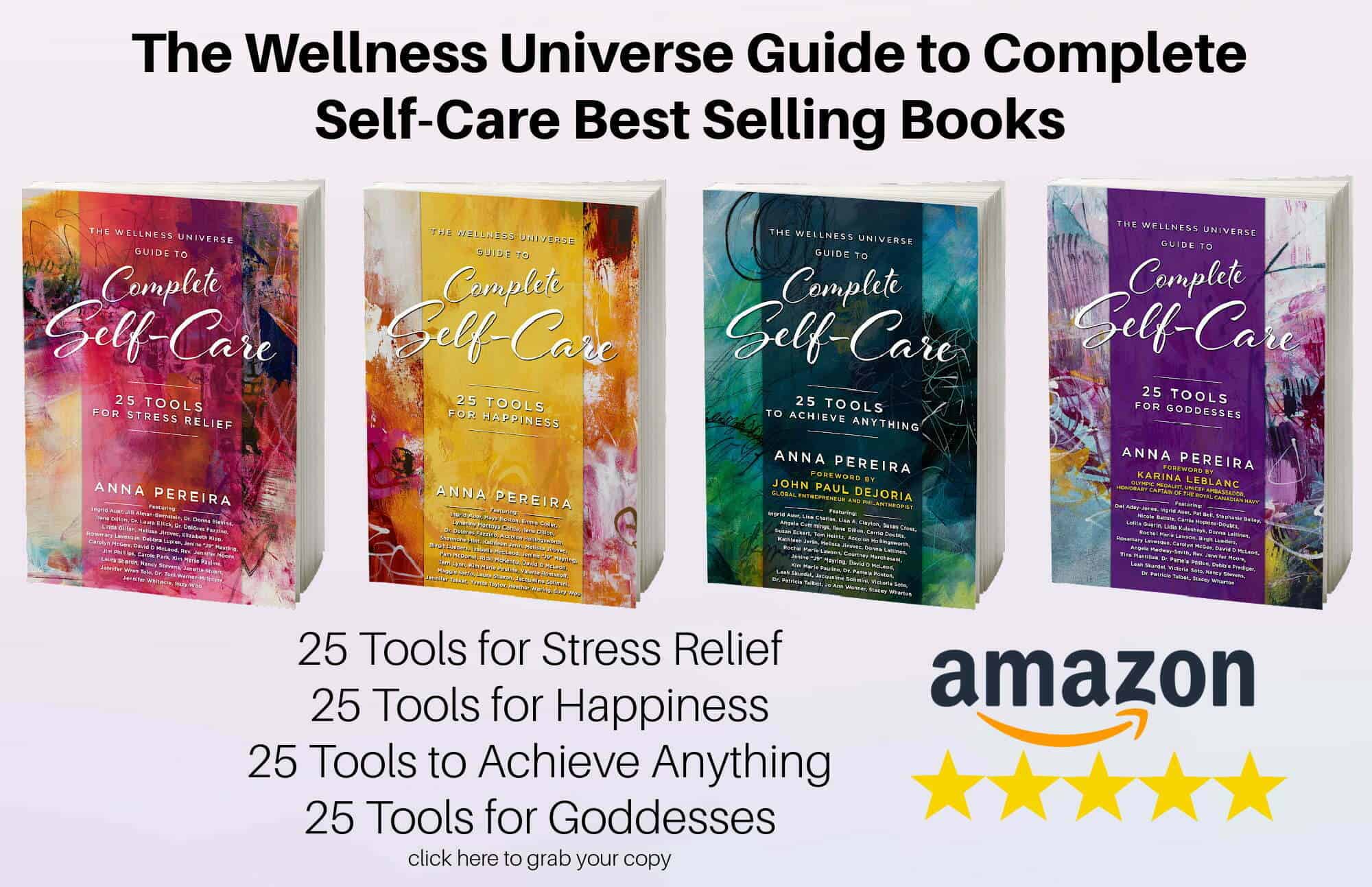 With over 250 independent reviews see how our self-care books are helping thousands of people around the world. Digital and paperback books are available now.
---

Connect to the people that help you live your best life: The Wellness Universe
The Wellness Universe is your resource for health, wellness, well-being, and transformation. We serve and support professionals who make the world a better place and individuals and groups who seek their best life.
A woman owned company; having the vision in 2013, Anna Pereira launched the first directory in 2015 bringing together a community of members making the world a better place to be found by those seeking their best life. The Wellness Universe has grown since then to be a one-stop shop for total wellness support! We are a vetted community, online directory, book publisher, resource center, event producer, content platform, and so much more, supporting whole-health and well-being on a global scale.
The Wellness Universe is a home that connects industry professionals in the health, wellness, and well-being fields to seekers of total well-being. WU provides our WU World-Changer members with peer support, Wellness Universe produced events (live and online), projects, visibility, business mentoring, and community. Through The Wellness Universe our WU World-Changer members serve WU Friends, seekers of health, wellness and transformation, with coaching, workshops, content and more.
The Wellness Universe provides individuals and groups seeking their best lives with access to our members, wellness content, educational resources, and guidance in all areas of wellness to transform visions of how they want to live life into the life they experience.
Through the directory, WU Featured Blog, SoulTreat wellness retreat, Self-Care Books, group well-being programs, and online learning center, The Lounge, The Wellness Universe provides many avenues to support whole health, mind, body, spirit and planet.
Join us today! Wellness Professional or Seeker of Your Best Life