Only teams operating at their absolute peak can secure the win when the stakes are high, and the game is on the line. That's why The Wellness Universe is thrilled to be the Wellness Partner for Soccerex Miami 2023, the most significant event in Soccerex's 27-year history! If you want to transform your team's culture and unlock unprecedented levels of performance, mark your calendar for November 14 & 15 at Mana Wynwood, Miami, Florida.
The Importance of Wellness in Soccer
It's no longer enough for teams to focus solely on physical training; a comprehensive wellness approach is now the gold standard. From mindfulness training to nutrition and mental health, we believe in a 360-degree view of wellness to keep your players — and your business — in top shape.
Meet Us in Booth #501
Wellness Universe Corporate goes beyond just theory; we deliver results. Our unique methodology allows us to measure individual employees' well-being and organizations' collective health. Stop by Booth #501 to:
Experience self-care wellness demos
Receive good energy with Reiki
Take our special survey
Get introduced to tools that will revolutionize your company culture
Pick up a VIP Self-Care Gift Bag
And even enter our drawing to win one of several luxury and wellness items!
Expert Panel Discussion – Don't Miss It!
Join us for our expert panel discussion on November 14, 1:45 p.m. in The Academy, where we will deep dive into "Transforming Mindset Through Culture Rehab." Renowned panel members, including Danita Johnson, President of Business Operations, D.C. United, Lisa Bonta Sumii, LCSW, CEO & Founder of AthMindset®, Owner Oakland Roots, Urel Martinez, Chief Revenue Officer LA Galaxy and Alex Bowden, Founder & CEO of PEOPLEfirst, will share invaluable insights. Anna Pereira, CEO of The Wellness Universe, will introduce the session.
Topics to be Covered Include
Understanding your team members at a deeper level.
Identifying the signs of a broken culture and how to rehab it.
The positive bottom-line impacts of nurturing your people.
Wrapping Up
From revealing the hidden costs of poor organizational culture to offering tailored solutions, The Wellness Universe is your go-to partner for fostering a happier, healthier, and more productive team. Please meet us at Booth #501 to learn more, and don't forget to fill out our form below and connect with us at Soccerex!
Fill out the form here to learn more, and you'll also be entered into our colossal prize drawing!
https://www.thewellnessuniverse.com/the-wellness-universe-soccerex-miami-2023/
You must be present at Soccerex to claim your prize. Winners will be announced on November 15 at 3 p.m. EST.
Not attending Soccerex but interested in learning more about our corporate wellness solutions? Please fill out the form at the bottom of this page https://www.thewellnessuniverse.com/group-wellness-programs/
---
All information, content, and material are for informational purposes only and are not intended to serve as a substitute for the consultation, diagnosis, and/or medical treatment of a qualified physician or healthcare provider. The information supplied through or on this page, or by any representative or agent of The Wellness Universe, is for informational purposes only and does not constitute medical, legal, or other professional advice. Health-related information provided through this website is not a substitute for medical advice and should not be used to diagnose or treat health problems or to prescribe any medical devices or other remedies. The Wellness Universe reserves the right to remove, edit, move, or close any content item for any reason, including, but not limited to, comments that are in violation of the laws and regulations formed pursuant to the Federal Food, Drug, and Cosmetic Act. None of the posts and articles on The Wellness Universe page may be reprinted without express written permission.
---
Welcome to The Soul Artist Experience! The Wellness Universe is happy to announce our partnership in Wellness for All programming with Jane Ramsey Founder of The Soul Artist Experience, Certified Meditation Teacher, Accomplished Author, and Inspired Artist.
Catch the recorded session(s) and be sure to join the next LIVE class!
Register today: https://bit.ly/SoulArtistExperience
---
---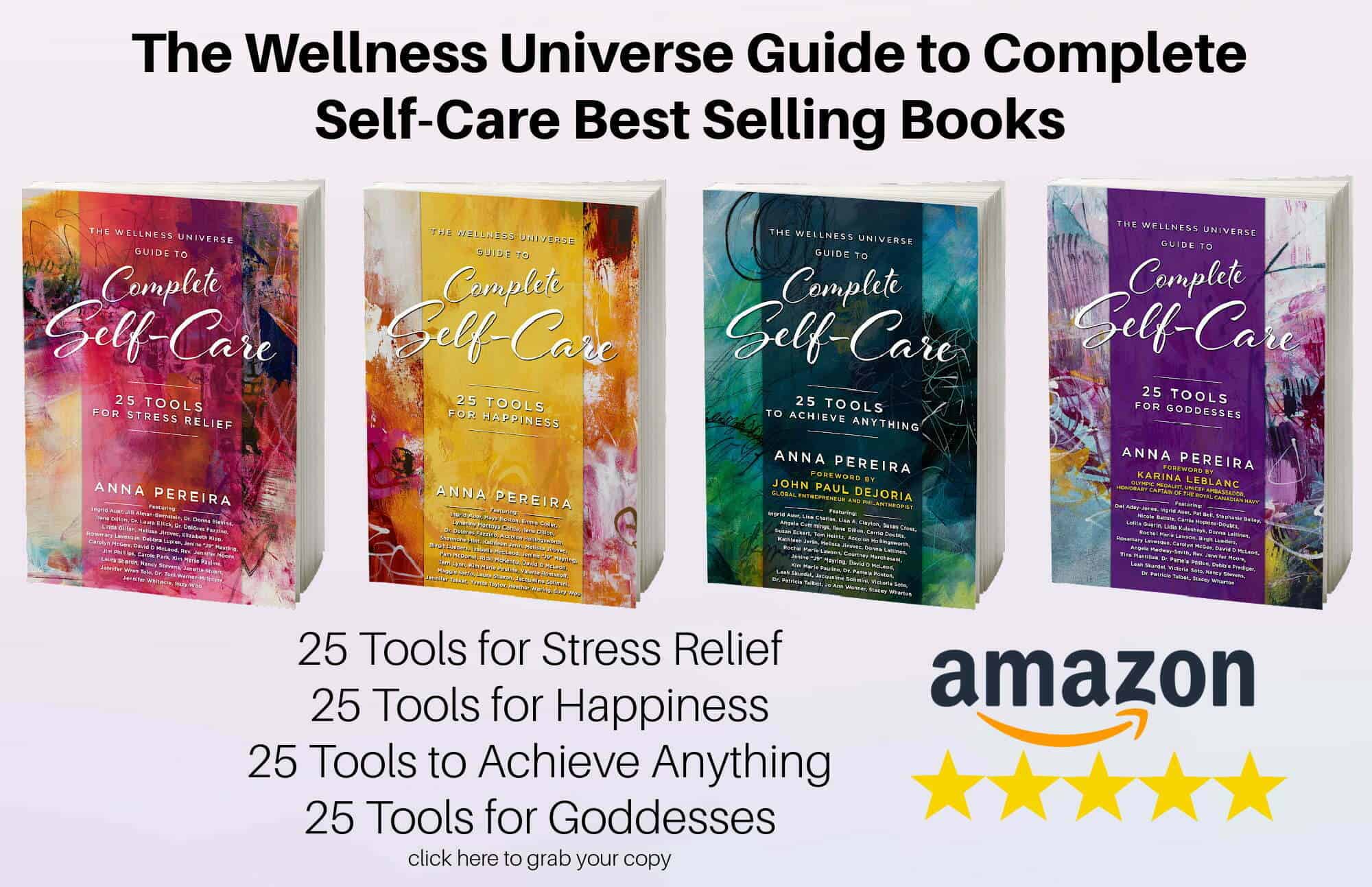 With over 250 independent reviews see how our self-care books are helping thousands of people around the world. Digital and paperback books are available now.
---

Connect to the people that help you live your best life: The Wellness Universe
The Wellness Universe is your resource for health, wellness, well-being, and transformation. We serve and support professionals who make the world a better place and individuals and groups who seek their best life.
A woman owned company; having the vision in 2013, Anna Pereira launched the first directory in 2015 bringing together a community of members making the world a better place to be found by those seeking their best life. The Wellness Universe has grown since then to be a one-stop shop for total wellness support! We are a vetted community, online directory, book publisher, resource center, event producer, content platform, and so much more, supporting whole-health and well-being on a global scale.
The Wellness Universe is a home that connects industry professionals in the health, wellness, and well-being fields to seekers of total well-being. WU provides our WU World-Changer members with peer support, Wellness Universe produced events (live and online), projects, visibility, business mentoring, and community. Through The Wellness Universe our WU World-Changer members serve WU Friends, seekers of health, wellness and transformation, with coaching, workshops, content and more.
The Wellness Universe provides individuals and groups seeking their best lives with access to our members, wellness content, educational resources, and guidance in all areas of wellness to transform visions of how they want to live life into the life they experience.
Through the directory, WU Featured Blog, SoulTreat wellness retreat, Self-Care Books, group well-being programs, and online learning center, The Lounge, The Wellness Universe provides many avenues to support whole health, mind, body, spirit and planet.
Join us today! Wellness Professional or Seeker of Your Best Life