The Akashic Masters continue to remind me that it is time for an upgrade. One of the ways we can achieve this is to stop insisting that the reason we tell ourselves we're doing something is the whole truth.  Doing so often leads to disappointment when it doesn't yield the results we expected. When we decide where we'll end up, we shut the door on higher selves.
The problem with telling yourself this really means something
Grace is a very talented artist and has been a client for years. As a creative, she's used to rejection. It comes with the territory. There was one project she was certain she would be chosen for and when it didn't happen, the devastation she felt was intense.
The project was to create traffic-calming street art in her neighborhood. "I deal with not getting picked all the time," she told me. "But I really felt led to submit for this and I went all in." She attended meetings with engineers and committees as a resident to deepen her understanding of the details. She spent hours creating the proposal.
"My heart was broken when I wasn't selected," she admitted. "And I can't seem to get over it.
How our past lives affect our present
Six months after the decision had been made, Grace still felt a twinge every time she drove through the intersection and saw what the artist who was selected had done. "It's ridiculous," she laughed. "I feel like a big baby."
When we accessed her Akashic Records, we received details from a life in which Grace had been writer. As a woman, the success she had achieved was remarkable, but she always wanted a bigger audience. An opportunity was presented for her to write a collection of short stories and she jumped at the chance.
Short stories had only recently become popular, and she saw it as a chance to expose her work to more readers. She spent several months focused only on writing and editing and was thrilled when she finished. But when she reached out to the publisher with the good news, she was told they decided to publish another writer.
The emotions block the message
Understandably crushed, she didn't write for a couple of years. It took her all that time to let go of the anger and bitterness she felt. During this time, she became an avid theater goer, enjoying the live-action of the stage, and eventually decided to try her hand at writing a play.
It was the first time she'd picked up a pen in a very long time, but the words flowed with ease. Appalled with how women were treated, as well as the impact of certain government policies, she created a satire that skewered the absurdities of the world around her.
When she was approached by a producer, the first thing she did was insist on a contract as well as the sole authority to change any of the play's words. This wouldn't have happened without her prior experience with the disingenuous publisher. She also demanded final say over the actors chosen because she had a vision for how the work would appear on the stage.
To her surprise, the producer agreed, and her play went on to become an international success, providing a much larger audience than a collection of short stories ever could have.
A clear path to the truth
When we were done exploring her Akashic Records, Grace was quiet for a long time. When she finally spoke, I was quite surprised at what she said. "I don't want to be a visual artist anymore."
I asked her why and she explained that she'd been thinking about doing something else for a while. "I don't want to do it professionally anymore and I don't want to spend the next two years of this life being upset and angry."
The desire to change careers had been present mostly on a subconscious level, but the Akashic Masters showing us the details of Grace's past life brought it to the fore and gave her permission to admit the truth. To upgrade her life by honoring herself and becoming more of who she really is.
Still a creative at heart, Grace used her love of cooking and creating new recipes as a foundation to build a different professional path for herself. "It's been a series of fits and starts at times," she wrote to me later. "But I have settled into a place where I feel comfortable and content. I never would have found the way here without knowing about my past life experiences."
It's so easy to believe we are doing something for a particular reason. The upgrade The Akashic Masters are asking us to embark upon requires us to be present and to keep our eyes and hearts open for the messages that accompany every experience.
Emotions of all kinds, when we get stuck in them, block what the Universe is trying to communicate. Accessing your Akashic Records can offer you information to smooth the way for you to move on from what no longer serves you. To get started, you can download my Akashic Meditation at the link below. The more of us who find the courage to follow the Akashic Masters' advice and upgrade our way of being, the more our world will transform into the kind of place we all want to live in.
Connect with Lisa on The Wellness Universe.
---
All information, content, and material are for informational purposes only and are not intended to serve as a substitute for the consultation, diagnosis, and/or medical treatment of a qualified physician or healthcare provider. The information supplied through or on this page, or by any representative or agent of The Wellness Universe, is for informational purposes only and does not constitute medical, legal, or other professional advice. Health-related information provided through this website is not a substitute for medical advice and should not be used to diagnose or treat health problems or to prescribe any medical devices or other remedies. The Wellness Universe reserves the right to remove, edit, move or close any content item for any reason, including, but not limited to, comments that are in violation of the laws and regulations formed pursuant to the Federal Food, Drug, and Cosmetic Act. None of the posts and articles on The Wellness Universe page may be reprinted without express written permission.
---
The Wellness Universe presents Soul Language Expert Lisa Dadd, Consultant & Soul Language Certified Sales Trainer guiding you through a 12-month program for heart-centered, business-minded wellness-preneurs.
Catch the recorded session(s) and be sure to join the next LIVE class!

Register today prior to the LIVE launch: https://bit.ly/SoulSales
---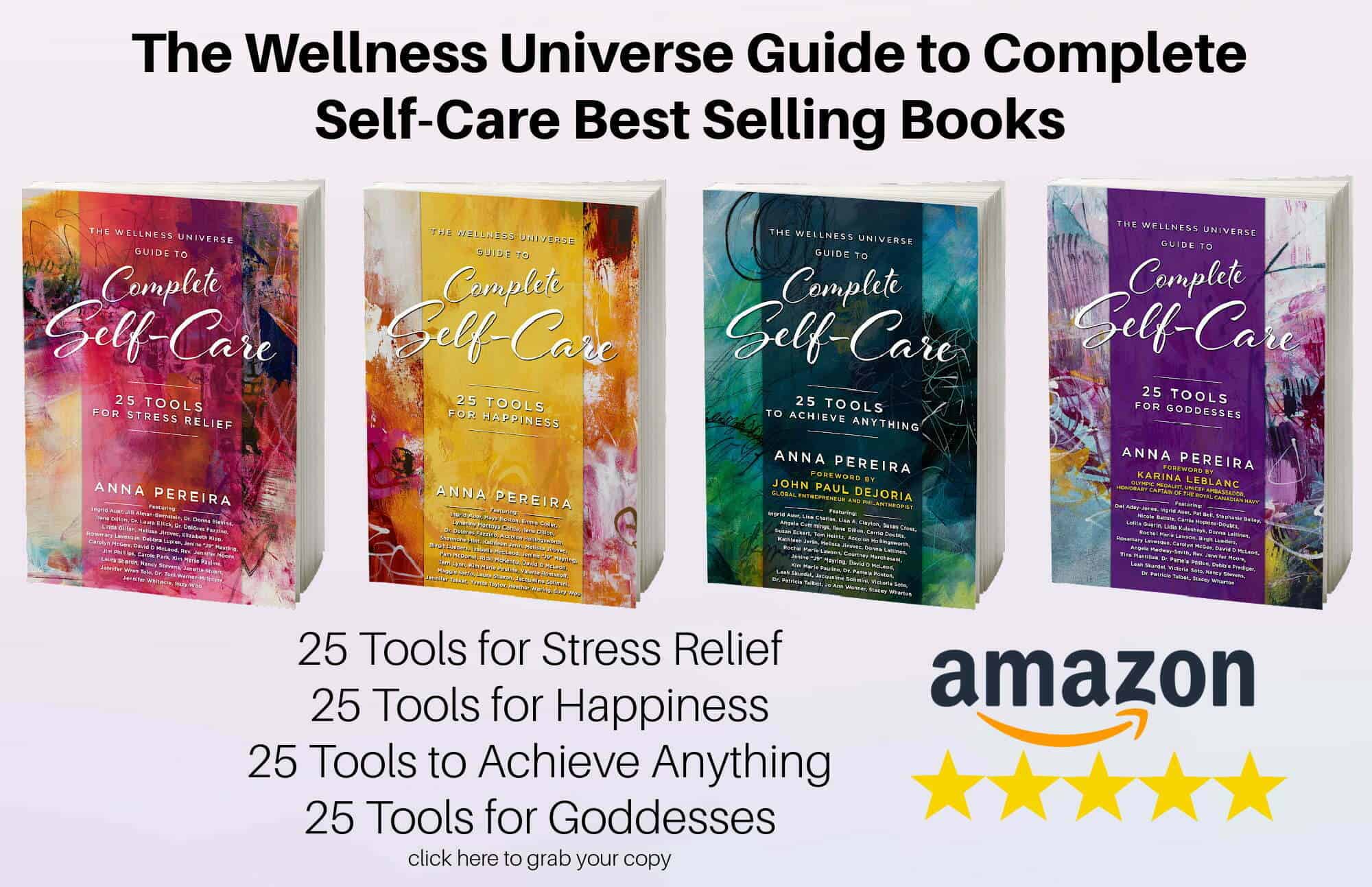 With over 250 independent reviews see how our self-care books are helping thousands of people around the world. Digital and paperback books are available now.
---
Self-development, self-care, and inspirational classes and sessions by Wellness Universe World Changer instructors who support your total well-being.
 Visit The Wellness Universe Lounge today!
---
The Wellness Universe is here to serve your best well-being. If you are experiencing anxiety, grief, overwhelm, guilt, anger, or seeking ways to cope and get help for stress, relationships, parenting, or any other issue during this challenging time, we have wonderful resources for you to connect with. Our WU Best Help members are offering reduced rates, sliding scale payment options, and even pro-bono sessions. WU Best Help
Lisa Barnett is the founder of the Akashic Knowing School of Wisdom where thousands of students across the globe have learned how to access their personal Soul wisdom and guidance. The best-selling author of From Questioning to Knowing: 73 Prayers to Transform Your Life, and The Infinite Wisdom of the Akashic Records, Lisa offers tools created from two decades of spiritual healing that will empower you to find greater fulfillment, happiness, abundance, and health. Download Lisa's Free Akashic Meditation at: www.AkashicKnowing.com and stay tuned for Lisa's Tedx talk Emotional Trauma Revisited.