Dear Diary, it's me again, please don't groan.
If you're like most adults, you've lost the pleasure of journaling when you left childhood behind. Perhaps it's because we've lost the wisdom of self-reflection. We all lead busy, stressful lives, who has the time to write notes to ourselves? This is a huge, missed opportunity.
Journaling isn't a little something you do to pass the time. It's a powerful way to get to know yourself better, brainstorm, and let off steam. If you need to decompress, express your emotions, or practice gratitude, a journal is a great option. Everything stays between you and your notebook. No one needs to know your thoughts and innermost feelings. The bonus is that it's a brilliant strategy to live a better life, the exceptional life you deserve.
Pen and paper are the most powerful tools to have in your wellbeing arsenal.
Keeping a record of your thoughts, feelings, and insights isn't only for a specific group of people, it's available to everyone. No entry fee required and no special skills are needed. Take pen, apply to paper, and scribble away. You'll be amazed at what transpires.
Everything old is new again
And journaling is no exception. It's an ancient tradition that dates back several centuries. Successful people have used it for eons and today's successful individuals use it still. It's a practice that is quickly gaining momentum.
In their article titled "What's all this about journaling" published on October 25, 2018, The New York Times described journaling as "one of the more effective acts of self-care." They also pointed out that it's one of the least expensive means of attaining wellbeing.
The benefits of journaling
There are many benefits to keeping a journal, from the physical to the spiritual, emotional, and psychological, and even to work more productively. The practice helps relieve stress, gain more self-awareness, think more clearly, and make better decisions; it helps you get a grip on everything that doesn't seem quite right and clarifies things. On the positive side, it will help you express gratitude and boost positivity.
Several studies were conducted by Harvard and Cambridge University and others have been written about in the Journal of Experimental Psychology that discuss these points. To respect your reading time, these will be kept in the vault for possible future articles.
And now for those five basic benefits.
Benefits your decision-making skills. Is your mind a jumble of thoughts and you can't quite figure out what to do? Jot down all that's going through your mind. Getting things out of your head and onto paper will give you insights as to which decision to make.
Benefits to your immune system. Suppressing or avoiding negative thoughts or feelings resulting from trauma can compromise your immune function. Writing about this will help cut down and may even eliminate chronic stress and its related health issues.
Benefits your self-awareness. By regularly writing you become familiar with your repetitive thoughts and know when to change a negative pattern to a positive one.
Benefits your sense of gratitude. By writing and focusing on the good things helps you become more optimistic about life and can even boost your self-esteem.
Benefits your creativity. We are all creative beings and a journal is the best place to explore your creativity. Write or draw whatever comes to mind.
How to journal
The simplest way to start your journal is to:
Write or draw whatever comes to mind
Consider your writing time as personal relaxation time, your "me" time
Focus on your innermost feelings and thoughts
Copy quotes that touched your heart
Keep track of something
Brainstorm ideas
Use your journal to prepare for the day ahead or to review your day
Forget the rules
Rules? What rules? Rules are made to be broken especially when it comes to journaling. Not everything works the same way for everyone. Simply do what feels right for you.
Isn't it time to explore all the benefits journaling has to offer? Go ahead, grab your journal, a pen, and write away!
For writing and blogging tips, connect with L.E. Saba on The Wellness Universe.
*Originally published on August 15, 2021.
---
All information, content, and material are for informational purposes only and are not intended to serve as a substitute for the consultation, diagnosis, and/or medical treatment of a qualified physician or healthcare provider. The information supplied through or on this page, or by any representative or agent of The Wellness Universe, is for informational purposes only and does not constitute medical, legal, or other professional advice. Health-related information provided through this website is not a substitute for medical advice and should not be used to diagnose or treat health problems or to prescribe any medical devices or other remedies. The Wellness Universe reserves the right to remove, edit, move, or close any content item for any reason, including, but not limited to, comments that are in violation of the laws and regulations formed pursuant to the Federal Food, Drug, and Cosmetic Act. None of the posts and articles on The Wellness Universe page may be reprinted without express written permission.
---
Welcome to The Soul Artist Experience! The Wellness Universe is happy to announce our partnership in Wellness for All programming with Jane Ramsey Founder of The Soul Artist Experience, Certified Meditation Teacher, Accomplished Author, and Inspired Artist. 
Catch the recorded session(s) and be sure to join the next LIVE class! 
Register today: https://bit.ly/SoulArtistExperience  
---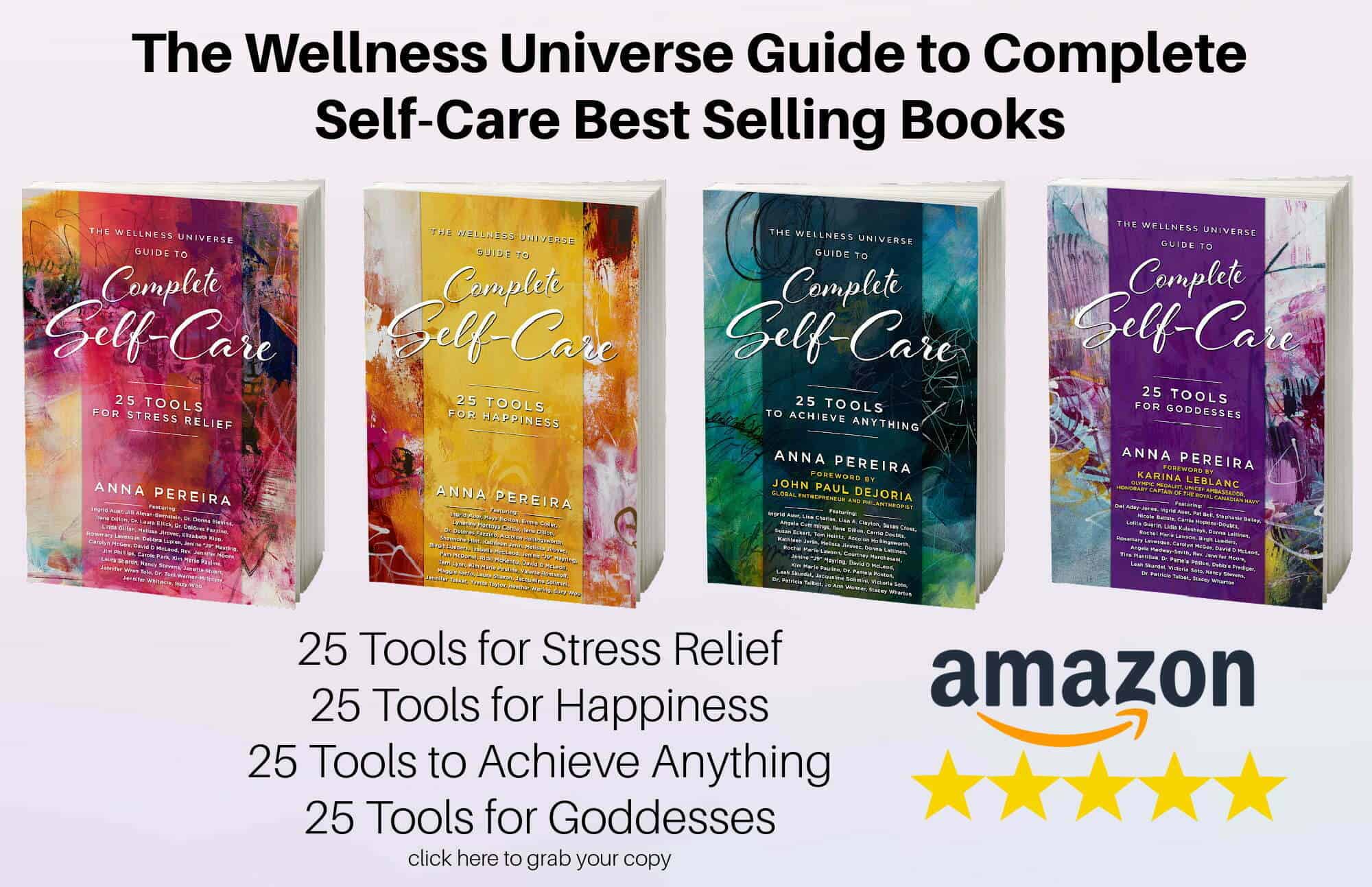 With over 250 independent reviews see how our self-care books are helping thousands of people around the world. Digital and paperback books are available now.
---

Connect to the people that help you live your best life: The Wellness Universe
As a blog coach and content editor with 40+ years of combined experience as a writer, editor, publications manager, and blog content manager, L.E. offers to help you transform your digital copy into a clear message that will convert your readers into repeat customers.