May is National Osteoporosis Awareness and Prevention Month in the US. Osteoporosis is a disease that causes bones to become weak and brittle, increasing the risk of fractures, particularly in the thoracic & lumbar spine, hips, and wrists. It is the most common bone disease in the United States, affecting more than 10 million Americans.
Osteoporosis comes from Greek, literally meaning "porous bones." If you have a diagnosis of osteoporosis, that means that your bones are around 25% weaker. Picture a dense sponge, and then take away 25% of the internal structure. That's what happens to the inside of your bones.
Risk Factors for Osteoporosis
There are many risk factors for osteoporosis, including age, gender, family history, race, and certain medical conditions. Post-menopausal women are most at risk, as estrogen helps build bone. Women with a slight build also tend to have a greater risk.
While men do get osteoporosis, women have a higher risk.
Reducing Your Risk of Osteoporosis
The good news is that there are quite a few things you can do to reduce your risk of osteoporosis, such as:
Eating a healthy diet that includes plenty of protein, good fats, healthy carbs, calcium, and vitamin D
Getting regular weight bearing, bone loading exercise – walking, running, weight training, Pilates, yoga, dancing
Not smoking
Limiting alcohol intake
Taking medications, including hormone replacement, if you are at high risk for osteoporosis
If you are concerned about your bone health, your doctor can help you assess your risk and develop a plan to keep your bones strong and healthy.
Participate In Osteoporosis Awareness Month
Here are some ways that you can participate in Osteoporosis Awareness and Prevention Month:
Talk to your friends and family about osteoporosis. Share resources.
Share factual information about osteoporosis on social media.
Wear blue to show your support for osteoporosis awareness.
Attend an osteoporosis event in your community.
Donate to an osteoporosis organization.
By raising awareness about osteoporosis, we can help more people understand the risks of this disease and take steps to protect their bone health. As we live longer, this is especially important to maintain quality of life for as long as possible.
Additional Resources
There are several reputable organizations that offer support, research, and education, including the National Osteoporosis Foundation, the National Institute on Aging, and the National Institute of Arthritis and Musculoskeletal and Skin Diseases.
In addition, I teach a free, donation-based course as part of The Wellness Universe Wellness for All programming. This course, Exercise for Bone Health, Strength, & Mobility, meets on the 2nd Tuesday of the month through August 2023.
All sessions are recorded, so if you register now you'll have access to nine recorded classes, which also contain workouts, and can attend the last three sessions live.
Register here – https://bit.ly/LyndaLippinCourse
If you're interested in trying Pilates online or live, check out my Strong Bones Pilates programming – https://lyndalippin.com/strong-bones-online-pilates-studio – where you'll find live online classes, as well as online private sessions and workshops.
Connect with Lynda on The Wellness Universe.
---
All information, content, and material are for informational purposes only and are not intended to serve as a substitute for the consultation, diagnosis, and/or medical treatment of a qualified physician or healthcare provider. The information supplied through or on this page, or by any representative or agent of The Wellness Universe, is for informational purposes only and does not constitute medical, legal, or other professional advice. Health-related information provided through this website is not a substitute for medical advice and should not be used to diagnose or treat health problems or to prescribe any medical devices or other remedies. The Wellness Universe reserves the right to remove, edit, move, or close any content item for any reason, including, but not limited to, comments that are in violation of the laws and regulations formed pursuant to the Federal Food, Drug, and Cosmetic Act. None of the posts and articles on The Wellness Universe page may be reprinted without express written permission.
---
The Wellness Universe welcomes Linda Dieffenbach, Healing Arts Practitioner & Coach, in partnership with Wellness for All programming for her 12-session course, "Your Transformational Healing Journey: Heal Your Chakras. Heal Your Life." 
Catch the recorded session(s) and be sure to join the next LIVE class! 
Register today https://bit.ly/HealYourChakraswLindaD
---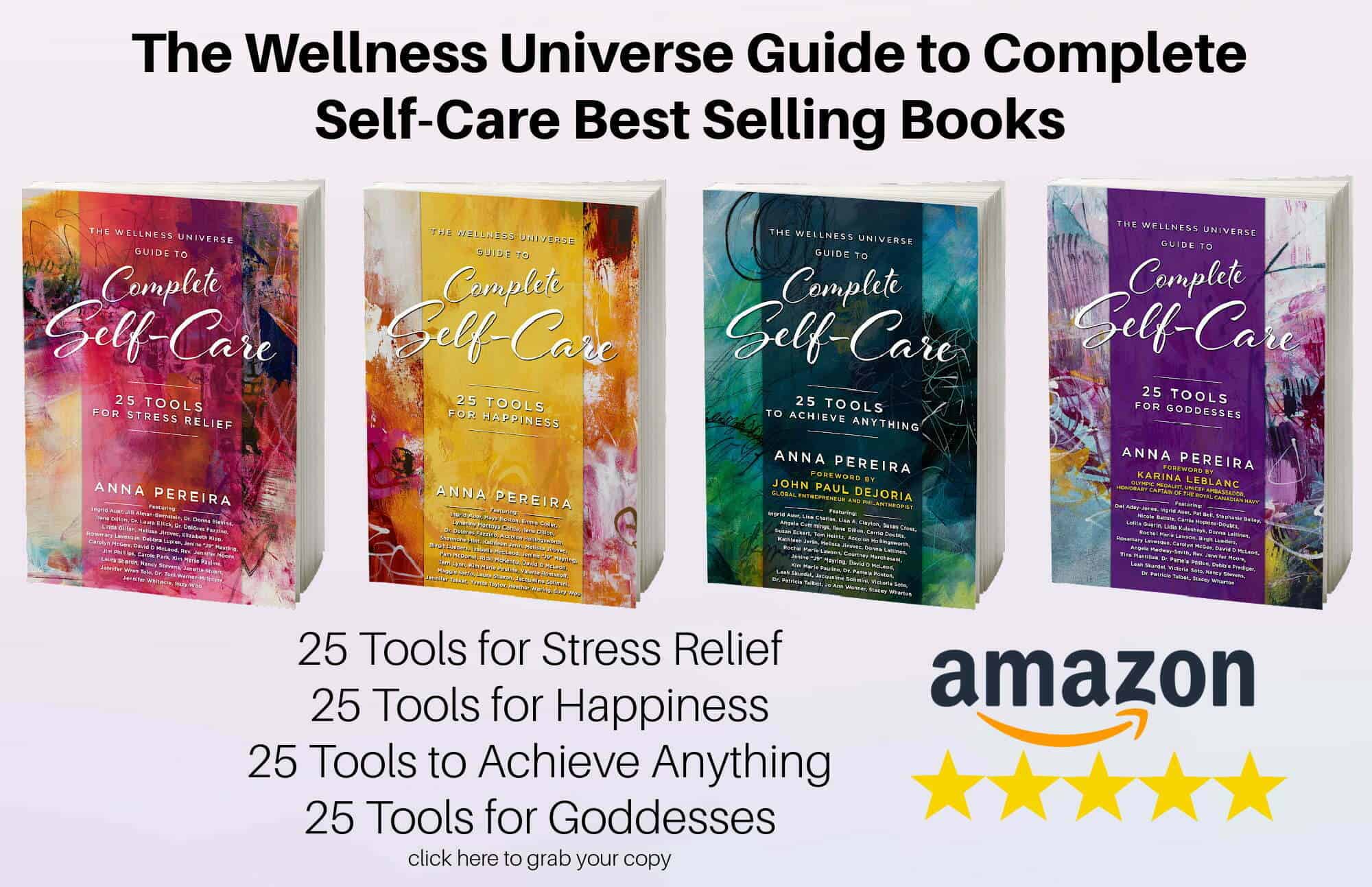 With over 250 independent reviews see how our self-care books are helping thousands of people around the world. Digital and paperback books are available now.
---

Connect to the people that help you live your best life: The Wellness Universe
For over 33 years, Lynda Lippin's clients (including Donna Karan, Laurie Anderson, and Joe Walsh) have trusted her to help them get stronger and function better, with less pain. In fact, former Financial Times travel editor Rahul Jacob says that Lynda is the best Pilates teacher and personal trainer he's ever worked with. Currently, Lynda is the CEO of 
Lynda Lippin Pilates
, LLC, where she helps women over 50 increase their bone density, and eliminate chronic pain through her online 
Strong Bones program
, 
Strong Bones classes
, and private sessions. She also serves Pilates Teachers through the 
Pilates Teacher Mastermind®
, a business accelerator and continuing education program.