We've come to that quintessential celebration of FREEDOM in the U.S. – the Fourth of July. Anyone who's lived here for any length of time (or has seen the musical "1776") knows what a big deal that is – it commemorates the day when the Continental Congress adopted the Declaration of Independence on July 4th, 1776, and declared the original group of 13 colonies as a separate nation from Great Britain.
From that day on, Americans have celebrated with parades, barbeques, and fireworks, though it wasn't declared a national holiday until 1870 and a paid holiday for federal employees until 1941.
But we're not the only ones to mark our Independence Day in July – there are actually nine other countries that do and here are a few of them:
Malawi Independence Day on July 6th – on this day in 1966, a majority of the country voted to install the Malawi Congress Party (MCP) to take over the administration of the government from the United Kingdom… a relatively peaceful transfer of power, rather than a violent one.
French Bastille Day on July 14th – the Bastille was built as a medieval fortress but eventually become a brutal state prison. On July 14th, 1879, thousands "stormed the Bastille", representing both the figurative and literal liberation of the French people which culminated in the French Revolution.
National Day of Belgium on July 26th — In August 1830, riots led to a wider uprising and calls for Belgium to secede from the Netherlands. A London Conference of major European powers then recognized Belgian independence and they were formally established as a Kingdom in 1831.
Liberian Independence Day on July 26th – Liberia was founded in 1822 as a haven to house and support freed African-American slaves… its name means "land of the free". Liberia became the first African republic to declare independence after adopting its constitution in 1847.
No matter where you are in the world, you can embrace the message of freedom this month, both literally and figuratively – maybe by playing with some rite-minded practices to celebrate your liberation from self-limiting beliefs and embody the energy of confidence and independence.
Here are some ideas to get you started:
If you read my Wellness Universe blog for the Summer Solstice, you'll get some good tips on how you can liberate yourself from any habits, memories, or beliefs that are holding you back. That kind of intentional release will open up the energetic space for new possibilities and opportunities to flow into your mind, body, heart, and spirit.
Now take some time to reflect on any area of your life, work, or relationships where you've put off going somewhere or doing something you really want to do, waiting for someone to go with you.
Then, call on the Greek goddess Artemis to invoke focus, independence, and confidence. Artemis was considered a virgin goddess which actually meant "one unto herself". She doesn't need a partner or children to define herself. She knows what she wants and pursues it diligently. Artemis shows us that we can handle whatever comes our way with clear, calm determination.
Hand in hand with your "inner Artemis", declare your commitment to move forward in that area where you've been holding back, maybe taking concrete action right now to try out that new restaurant, register for the course that's been calling to you, or explore a different part of the city on your own.
When you've completed your "mission" with your newly-reactivated confidence (and Artemis' help), celebrate in Fourth of July style with some sparklers, or maybe even some fireworks!
For a different take on the theme of FREEDOM, you can also take a look at my "Inner Goddess Team" video I did in November of 2021 on the Roman goddess, Libertas. As her name suggests, she signifies freedom of action, freedom from restraint, independence, human rights, and related forms of personal and social liberty. Libertas was actually the inspiration for the Statue of Liberty, another iconic image you'll see everywhere on our American Independence Day.
And at the end of that video, you can create your own vocal fireworks and sing along with one of my favorite chants:
"We can rise with the fire of freedom,
Truth is the fire that burns our chains.
We can stop the fire of destruction,
Healing is the fire running through our veins."
Have fun playing with any or all of these ideas to reclaim and commemorate your own spirit of personal freedom right along with all the big, public Fourth of July celebrations!
Connect with Deborah on The Wellness Universe.
---
All information, content, and material are for informational purposes only and are not intended to serve as a substitute for the consultation, diagnosis, and/or medical treatment of a qualified physician or healthcare provider. The information supplied through or on this page, or by any representative or agent of The Wellness Universe, is for informational purposes only and does not constitute medical, legal, or other professional advice. Health-related information provided through this website is not a substitute for medical advice and should not be used to diagnose or treat health problems or to prescribe any medical devices or other remedies. The Wellness Universe reserves the right to remove, edit, move, or close any content item for any reason, including, but not limited to, comments that are in violation of the laws and regulations formed pursuant to the Federal Food, Drug, and Cosmetic Act. None of the posts and articles on The Wellness Universe page may be reprinted without express written permission.
---
The Wellness Universe welcomes Marisa Ferrera, Women's Empowerment Coach & Mentor/Connection Practice Certified Coach and Trainer in partnership with Wellness for All programming with her 12-session course, based on her book of the same name, Magnify Your Magnificence, Your Pathway to the Life & Relationships You Truly Desire.
Catch the recorded session(s) and be sure to join the next LIVE class! 
Register today:https://bit.ly/MagnifyYourMagnificence
---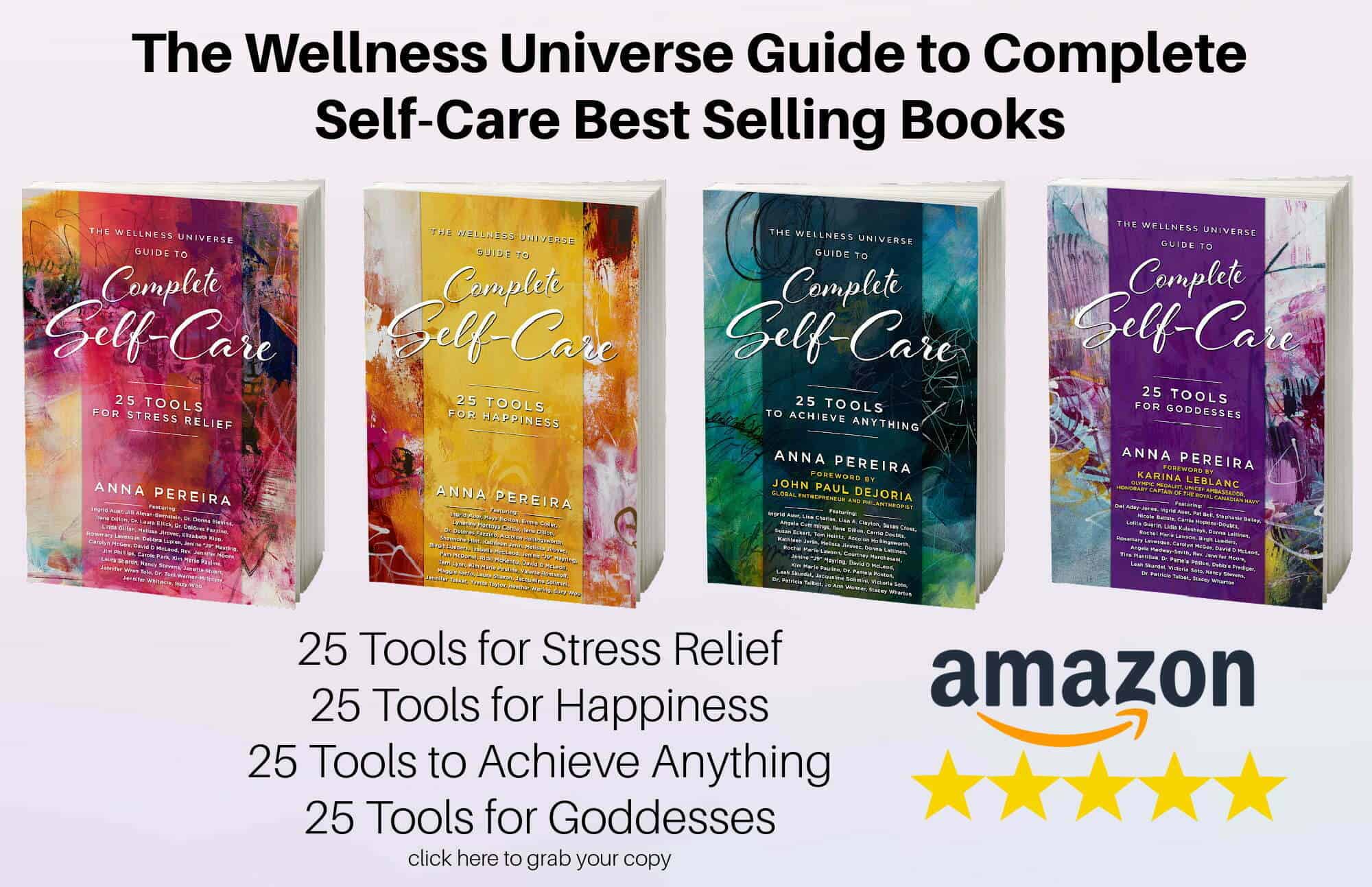 With over 250 independent reviews see how our self-care books are helping thousands of people around the world. Digital and paperback books are available now.
---

Connect to the people that help you live your best life: The Wellness Universe
Life & Relationship Coach, Deborah Roth, MA is also a Counseling Astrologer, and Interfaith Minister. She leads women's New Moon Circles and Full Moon TeleMeditations every month and loves designing creative, meaningful rituals for individuals and couples to energize their lives and relationships.