Chronic pain sufferers are some of the most hope-filled people in the world. We can descend into hopelessness, too. Our issues with control dovetail here.  Chronic pain sufferers in recovery need a strategy to regain their footing by helping to reset the stress response, calm the mind, and find inner peace and contentment.
Like all addicts, we are control freaks. Chronic pain sufferers take their compulsion for control to the next level. Here's how this works:
We feel enough sensation that we are uncomfortable in our skin.
We cannot escape it, though we do what we can to not feel all the sensory signals firing inside us.
We try in every way possible to control this situation.
Our body is doing its best to signal us to change what we are doing.
In chronic pain, the signal persists beyond pain medication and beyond whatever behaviors we initially brought to the situation.
Often, our doctors know nothing more than to give us medication to numb the signal.
We continue to feel the sensations even though we use what we think can mediate or calm these signals.
We continue the hunt for another way to control our experience – the opposite of accepting what we are feeling.
The metaphor I use here is to imagine you standing at the bottom of Niagara Falls and pushing up on the water, trying to make it stop flowing.
See how hopeless the outcome of this attempt is?
The paradox of chronic pain sufferers
Here is a paradox of being a chronic pain sufferer –
When we are desperate to control our situation and come up against a continuous "no" from our attempts, we continue in the absence of a better alternative.
This is hope in the face of all odds.
It is also classic insanity: doing the same thing hoping for a different outcome.
Despite such a track record of failure, this hopefulness keeps us coming back to try and try again, even when all we have experienced is defeat in this arena.
Our brains change so much from the experience of chronic pain – we are utterly rattled.
We fight the sensations, but ultimately, we end up fighting ourselves.
The concept of surrender – to pain or anything else – can be foreign.
So, chronic pain sufferers are caught in a war with intense sensations in a body we cannot escape.  Maybe doctors give us medication to numb the pain, but it does not heal it. We do what we can to control our feelings and end up in a war with ourselves. The miracle is that we continue as we seek a solution.
A sacred bottom
At some point, we reach a sacred bottom. We have had enough. We're done, and we know it. Surrendering to the pain becomes our only option. At this surrender point, the bow, we turn into our powerful healing field where the miracle begins.
In this surrender, where we were once trying to push the falling water of Niagara Falls and make it stop, we let go of that fight – and in doing so, we enter the flow of the water and become one with it. We no longer fight. We flow. Here, we get out of the way and empower the body to assert its extraordinary healing powers.
The way through chronic pain
On January 3, 2023, at 6 pm ET, as part of her 12-part course The Way Through Chronic Pain: Tools to Reclaim Your Healing Power, Elizabeth will share a strategy for the chronic pain sufferer in recovery to find stability in their healing journey.
This course is based on her book and journey of healing over forty years of chronic pain. A pay-what-you-can structure supports this donation-based flex course. Donate upon registration, during sessions, or at your convenience as you experience the transformation you seek to live your best life—free seats for those in need. If you're interested, please register here.
Elizabeth Kipp is the author of The Way Through Chronic Pain: Tools to Reclaim Your Healing Power. She is a Chronic Pain Management Specialist, Addiction Recovery Coach, and Ancestral Clearing Practitioner.
Connect with Elizabeth Kipp on The Wellness Universe and walk away feeling better!
---
All information, content, and material are for informational purposes only and are not intended to serve as a substitute for the consultation, diagnosis, and/or medical treatment of a qualified physician or healthcare provider. The information supplied through or on this page, or by any representative or agent of The Wellness Universe, is for informational purposes only and does not constitute medical, legal, or other professional advice. Health-related information provided through this website is not a substitute for medical advice and should not be used to diagnose or treat health problems or to prescribe any medical devices or other remedies. The Wellness Universe reserves the right to remove, edit, move or close any content item for any reason, including, but not limited to, comments that are in violation of the laws and regulations formed pursuant to the Federal Food, Drug, and Cosmetic Act. None of the posts and articles on The Wellness Universe page may be reprinted without express written permission.
---
The Wellness Universe presents Janette Stuart our Angelic Practitioner Expert Guide. Monthly, Janette invites you to escape to the Secret Garden of Joy.
The Secret Garden of Joy:
Every first Saturday of the month, come escape to the Secret Garden of Joy for an hour as you leave the world behind, delight your heart, nurture yourself and fill your cup
Catch the recorded session(s) and be sure to join the next LIVE class!
Register today: https://bit.ly/SecretGardenofJoy
---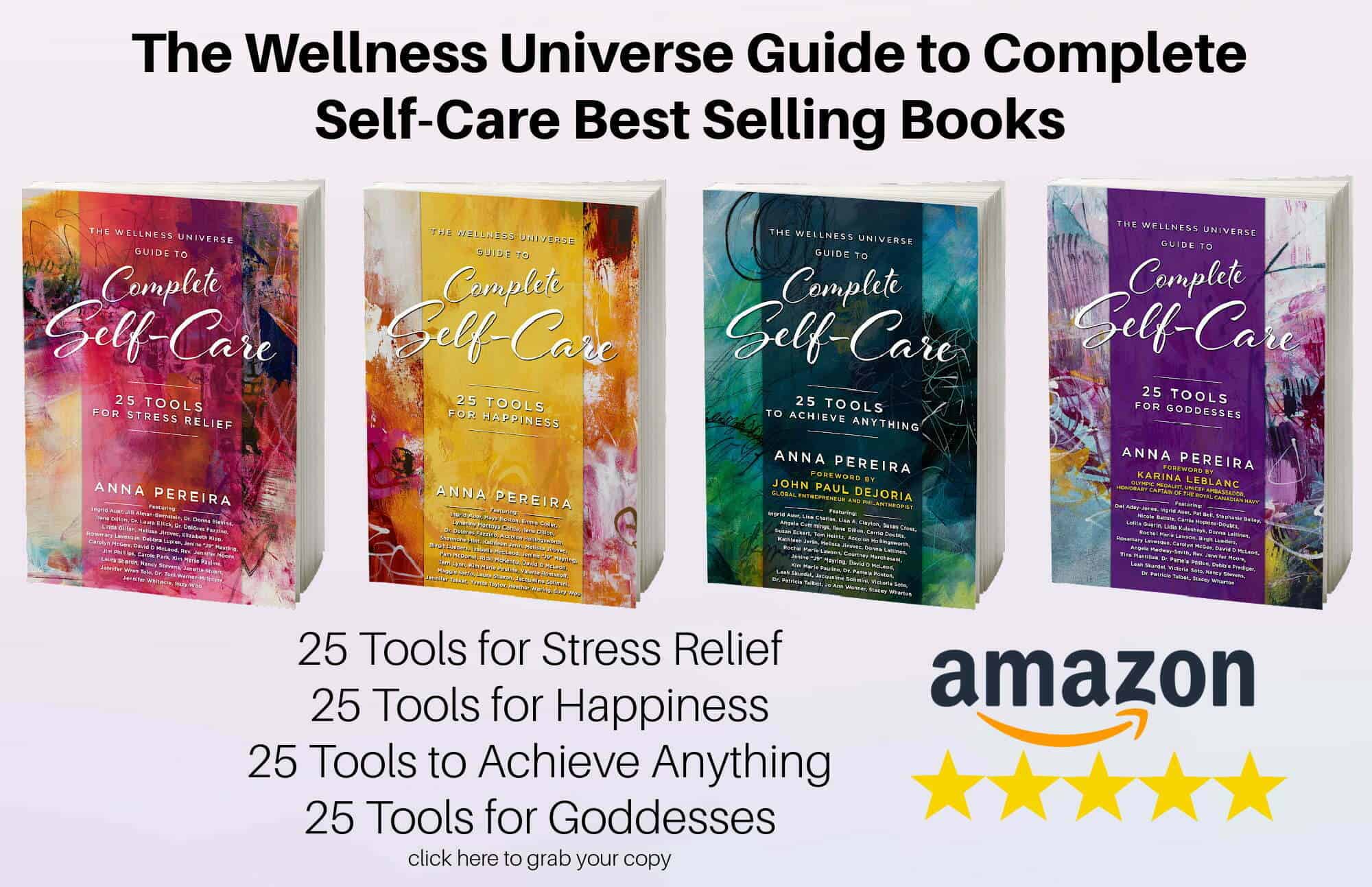 With over 250 independent reviews see how our self-care books are helping thousands of people around the world. Digital and paperback books are available now.
---

 Connect to the people that help you live your best life: The Wellness Universe
Elizabeth is a Health Facilitator, Empowerment Coach, EFT/Tapping and Ancestral Clearing Practitioner, and Kundalini Yoga Teacher, helping people to step into the power of their own healing. She has turned her attention as a patient advocate and health facilitator in service to the alarmingly high population of people who suffer from stress, chronic pain, and the quest for a life free from suffering.