Welcome to Life Mastery Soul Memos, Episode 29! Each month, WU World-Changer and Life Mastery Coach, David McLeod shares a new soul memo with you!
Episode 29, January 2023: A Cycle of Kindness
The last few years have been challenging for virtually everyone on the planet, and conditions are still in a pretty sensitive configuration even today. People everywhere are struggling to make ends meet, inflation seems to take a bigger and bigger bite out of disposable income, and prices have reached a point that you may have recategorized some of your necessities as luxuries. All these conditions can have a demoralizing or even depressing effect on your sense of well-being.
If you happen to be someone who is negatively affected by some of the circumstances I've described, then you may slip into a mindset of lack instead of abundance, and you may find yourself being less and less patient with other people. In actuality, you may be allowing your ego-mind to keep you in a state of fear about your survival, and as a result you may find yourself becoming more defensive and reactive with other people around you.
When you are stuck in this kind of mental story loop pattern, things around you can appear to be getting worse day-by-day. Your ego-mind is an expert at identifying and highlighting evidence to support and enhance your deteriorating perspective, and it is only too willing to stay in the "see, I was right" camp in order to keep you under its control.
(Please watch the video for more!)
Kindness is a powerful force that can make a huge difference in a world that has way too much suffering and struggle. It can be a challenge to embrace kindness when you are stuck in your own ego-mind story, but you can make the transition if you want to. Just remember to dust out the old cobwebs frequently and make space for an abundance mindset. Above all, as you strengthen your practice of kindness, remember to love your ego-mind, love yourself, and then love everyone else.
Connect with David on The Wellness Universe.
---
All information, content, and material are for informational purposes only and are not intended to serve as a substitute for the consultation, diagnosis, and/or medical treatment of a qualified physician or healthcare provider. The information supplied through or on this page, or by any representative or agent of The Wellness Universe, is for informational purposes only and does not constitute medical, legal, or other professional advice. Health-related information provided through this website is not a substitute for medical advice and should not be used to diagnose or treat health problems or to prescribe any medical devices or other remedies. The Wellness Universe reserves the right to remove, edit, move or close any content item for any reason, including, but not limited to, comments that are in violation of the laws and regulations formed pursuant to the Federal Food, Drug, and Cosmetic Act. None of the posts and articles on The Wellness Universe page may be reprinted without express written permission.
---
Living Beyond Grief, Creating an Inspired Life After Loss. 
The Wellness Universe partners with Grief Warrior Rachel Vasquez in this Wellness for All course to transition your life from grief to hope. Join Rachel as she hosts each session live, empowering you and supporting your journey. You are not alone.
Catch the recorded session(s) and be sure to join the next LIVE class! 
Register today: https://bit.ly/WULivingBeyondGrief
---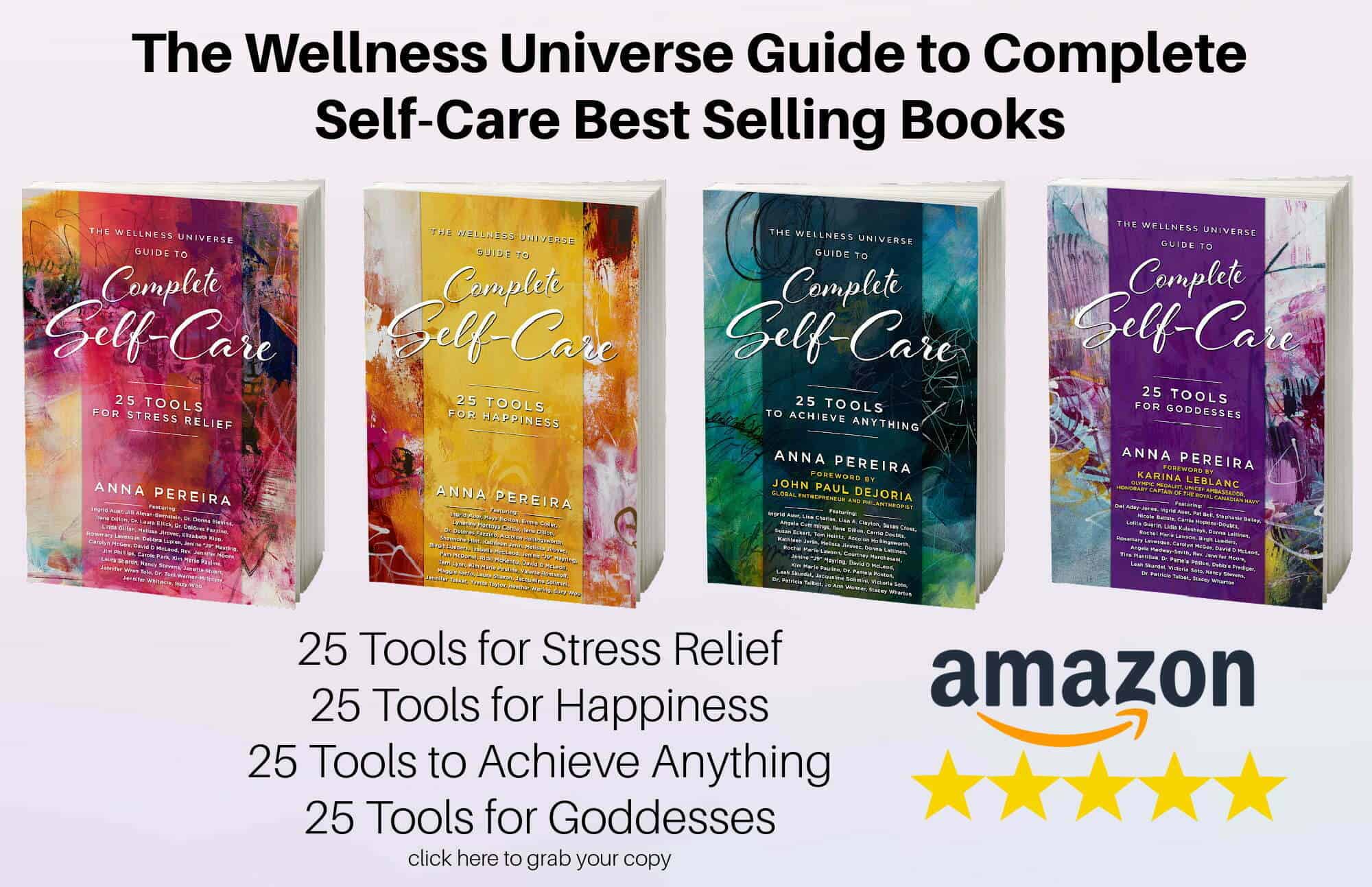 With over 250 independent reviews see how our self-care books are helping thousands of people around the world. Digital and paperback books are available now.
---

 Connect to the people that help you live your best life: The Wellness Universe
As a Certified Master Life Coach, David shares wisdom, insights, personal lessons, and expertise in countless ways that help people all over the world to become true Masters of their lives. David is a Featured Bestselling Author and Mentor Ambassador with The Wellness Universe, and also serves on the WU Leadership Council. Connect with him at
https://www.thewellnessuniverse.com/world-changers/davidmcleod/