Trauma is not what happens to you, it's what happens inside you as a result of what happened to you. Trauma is that scarring that makes you less flexible, more rigid, less feeling, and more defended.

~Dr. Gabor Maté
Collective trauma refers to invisible scarring that makes a group of people rigid in their beliefs, black and white thinkers, less empathetic, more suspicious, and more divided. Collective trauma can affect small groups, such as a family; bigger groups, such as a school, an organization, or a community; all the way up to massive groups, such as an entire state, society, or global community.
Because collective trauma affects groups, it can be harder to identify as a contributing factor to the signs and symptoms an individual may be experiencing. We are taught to look to our personal experiences as the root causes of our issues, and there is generally less regard for how the collective affect us at an individual level. The thing is, collective consciousness does affect individuals, and it can exert coercive power over us while operating beneath our conscious awareness.
To complicate the matter, even more, one doesn't have to experience a traumatic event firsthand to be affected by it. Some people are changed by watching events unfold on the news or by studying history. Some examples include the Sept. 11th attacks, natural disasters like Katrina, the Holocaust or Holodomor Genocides, mass shootings, war, and pandemics.
Collective trauma and Societal Dysfunction are aspects of collective consciousness. A shared sense of reality and a foundation for meaning and purpose in our lives are also aspects of collective consciousness. It's a double-edged sword.
There's good news! You can become more aware of how collective consciousness affects you in beneficial and detrimental ways. With awareness, you have a choice in how you choose to amplify the benefits and reduce the detriments.
For a more in-depth explanation of collective consciousness, how it affects us individually, and what you can do about it, watch the vlog.
I hope this brings more awareness and more curiosity around collective consciousness, and more empowerment around how to mitigate its impacts.
Please reach out if you have comments, questions, or would simply like to connect.
Sources:
https://en.wikipedia.org/wiki/%C3%89mile_Durkheim
---
All information, content, and material are for informational purposes only and are not intended to serve as a substitute for the consultation, diagnosis, and/or medical treatment of a qualified physician or healthcare provider. The information supplied through or on this page, or by any representative or agent of The Wellness Universe, is for informational purposes only and does not constitute medical, legal, or other professional advice. Health-related information provided through this website is not a substitute for medical advice and should not be used to diagnose or treat health problems or to prescribe any medical devices or other remedies. The Wellness Universe reserves the right to remove, edit, move or close any content item for any reason, including, but not limited to, comments that are in violation of the laws and regulations formed pursuant to the Federal Food, Drug, and Cosmetic Act. None of the posts and articles on The Wellness Universe page may be reprinted without express written permission.
---
Live tomorrow!
Our World Mental Health Day Virtual Mini Retreat features 7 wellness professionals each bringing a self-care resource that can easily be incorporated into your daily life. Join us LIVE on Saturday, October 8th at 11 am EST/8 am PST for this inspiring event, and walk away feeling better!
Register & Reserve Your Seat Here: https://bit.ly/WUMentalHealthDay2022
---
The Wellness Universe introduces you to Gayle Nowak Visibility Sage and Soul Session Guide in partnership with Wellness for All programming bringing you Unmask Your Magic, Soul Sessions: Healing and Clearing to Achieve Success.
Catch the recorded session(s) and be sure to join the next LIVE class! 
Register today: https://bit.ly/UnmaskYourMagic
---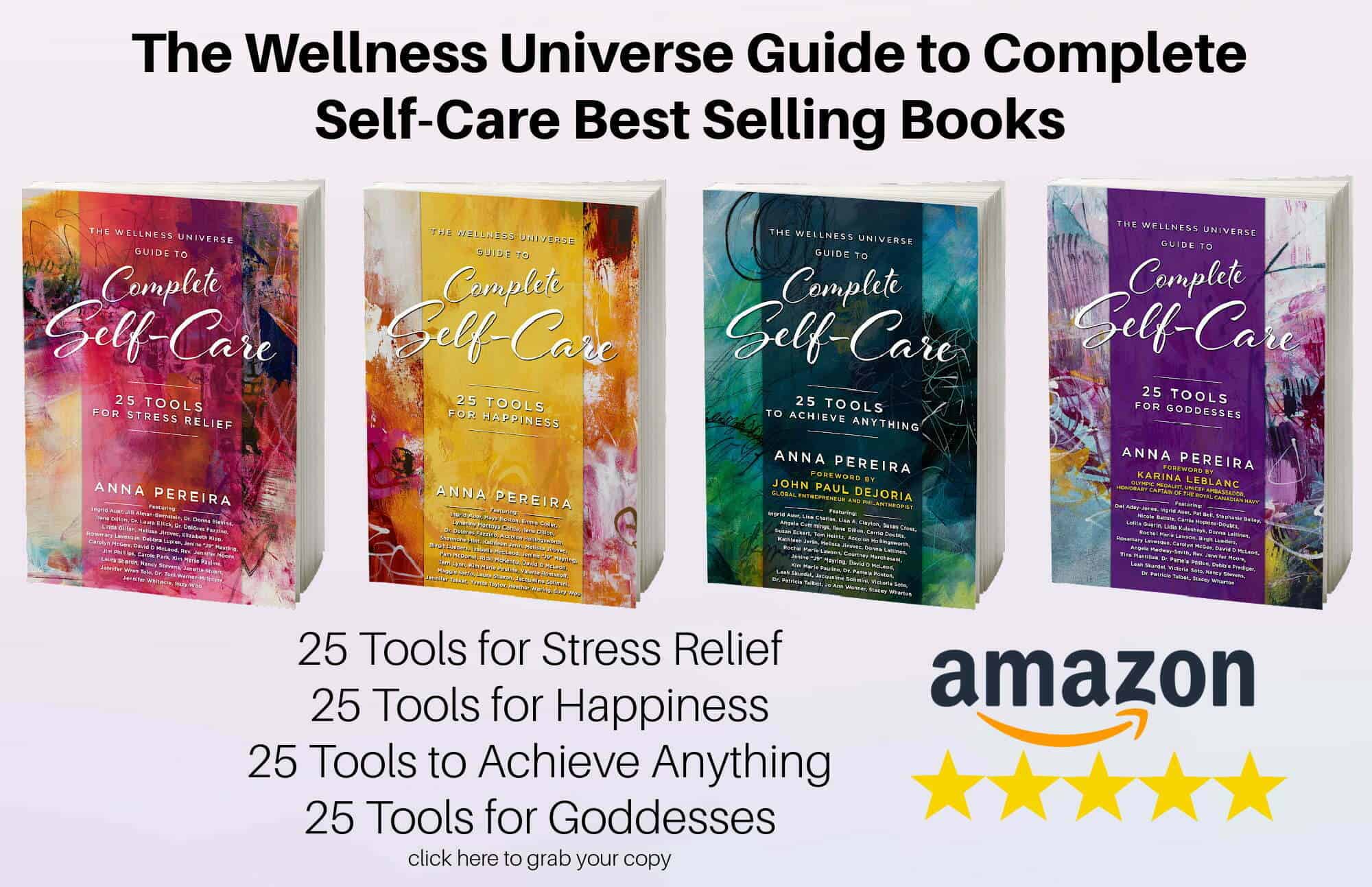 With over 250 independent reviews see how our self-care books are helping thousands of people around the world. Digital and paperback books are available now.
---
Self-development, self-care, and inspirational classes and sessions by Wellness Universe World Changer instructors who support your total well-being.
 Visit The Wellness Universe Lounge today!
---
The Wellness Universe is here to serve your best well-being. If you are experiencing anxiety, grief, overwhelm, guilt, anger, or seeking ways to cope and get help for stress, relationships, parenting, or any other issue during this challenging time, we have wonderful resources for you to connect with. Our WU Best Help members are offering reduced rates, sliding scale payment options, and even pro-bono sessions. WU Best Help
Jennifer Whitacre is an Empowerment Strategist, host of the Yes, And… Podcast, and an author who helps her clients find their unique Life GPS System. It's her mission to educate & inspire people so they can shift their focus, get unstuck, and move forward in life.