Current events have so many of us asking, "What can I do? How can I help?" We spend time researching organizations to identify which are trustworthy to receive our donations. We volunteer. We pray. Anything to contribute to a change. The Akashic Masters want you to know that although the world seems to be in disarray, what we really need to do if we want to participate in change is to work toward our own spiritual upgrade.
Be brave enough to look in the mirror
I don't know anyone who doesn't want peace in the world. The first thing most people do is look for ways to "help." Rarely do we look in the mirror and ask ourselves how the unrest in the world is a reflection of what lies within us. But the Akashic Masters have been telling me for a while that it's time for those of us on a conscious path to focus on our own evolution before we try to fix the world.
It takes courage to face the pieces of us that don't support peace and harmony within the collective. Sometimes it's painful. The Akashic Records are there as a guide to support your journey, through all the ups and downs, so that you can bring your true light to any situation.
Are you chasing a red herring?
Tillie came to me exhausted from all the hours she'd devoted to activism – protesting, volunteering at the local food bank, calling strangers on behalf of organizations to make them aware of injustices in the community. "I feel like I'm doing all the right things, but nothing's changing," she told me. "It's so frustrating."
The longer we talked, the more I heard the whispers of the Akashic Masters reminding me that the only way the world will evolve is if more of us are willing to stop running and face our own chaos. There is nothing wrong with giving of your time or finances, but when it's in lieu of examining our own inner world, no sustainable change is possible.
It all starts with stillness
We began with a meditation because Tillie had been running full speed for nearly a year and had virtually forgotten how to relax. "I have times when I just hit the wall," she admitted. "I feel like I've been going so hard for so long and sometimes my body refuses to keep going."
As her nervous system calmed down from the "fighting" of the last year – battling the policies and people she perceived were doing harm, I identified a block in her root chakra. Located at the base of the spine, this chakra is about safety and feeling secure.
Our intention to clear this blockage led to receiving information from her Akashic Records that helped Tillie understand her ferocious attitude about doing "right" in the world.
How our past lives influence our current life
We discovered that in another lifetime, Tillie had been abandoned as a girl and roamed the streets, sleeping where she could find a dry, warm place, and doing menial odd jobs to survive. After stealing bread one morning because she was hungry, the store owner insisted she be arrested. At a young age, she was placed in a dingy prison with grown women where she had to fend for herself even more.
The person Tillie was in that life never recovered from that trauma and tragedy. It was clear how the experiences from her past life drove her passion to right the wrongs she saw in her community and the world. The Akashic Masters shared that the impact of her actions in this lifetime would be so much greater when she released the pain and sadness from that life.
The healing begins
"It makes so much sense," she told me after our first session. "I've always felt like I was being driven to do what I've been doing. Like there was some force pushing me." Tillie revealed that she'd never felt safe in this life either and although the last year had been extreme in terms of helping others, it was a pattern she'd experienced her whole life.
"I see how I've gone to great lengths to make sure other people feel safe because I never did," she acknowledged. "I was projecting all of my unspoken fears."
It took Tillie some time to unravel the habits and behaviors created by those fears. "The only way to deal with it is head-on," she told me after we'd worked together for a while. "Nothing is as powerful as looking those fears in the eye and knowing they no longer control you."
We all want to live in a world where people are kind and war doesn't exist. Unfortunately, as individuals, we can't control that. The Akashic Masters remind me daily that we do have control over examining our lives, emotions, and behavior. And that when we courageously do so, our lives become more expansive. We are then able to shine our light in ways that were impossible before.
This is how the world changes.
Connect with Lisa on The Wellness Universe today!
---
All information, content, and material are for informational purposes only and are not intended to serve as a substitute for the consultation, diagnosis, and/or medical treatment of a qualified physician or healthcare provider. The information supplied through or on this page, or by any representative or agent of The Wellness Universe, is for informational purposes only and does not constitute medical, legal, or other professional advice. Health-related information provided through this website is not a substitute for medical advice and should not be used to diagnose or treat health problems or to prescribe any medical devices or other remedies. The Wellness Universe reserves the right to remove, edit, move or close any content item for any reason, including, but not limited to, comments that are in violation of the laws and regulations formed pursuant to the Federal Food, Drug, and Cosmetic Act. None of the posts and articles on The Wellness Universe page may be reprinted without express written permission.
---
The Wellness Universe presents Soul Language Expert Lisa Dadd, Consultant & Soul Language Certified Sales Trainer guiding you through a 12-month program for heart-centered, business-minded wellness-preneurs.
This donation-based flex course has 12 sessions, 1X per month beginning 5/18/22. The pay-what-you-can structure supports your success so no matter your financial status, you can join us!
Register today prior to LIVE launch: https://bit.ly/SoulSales
---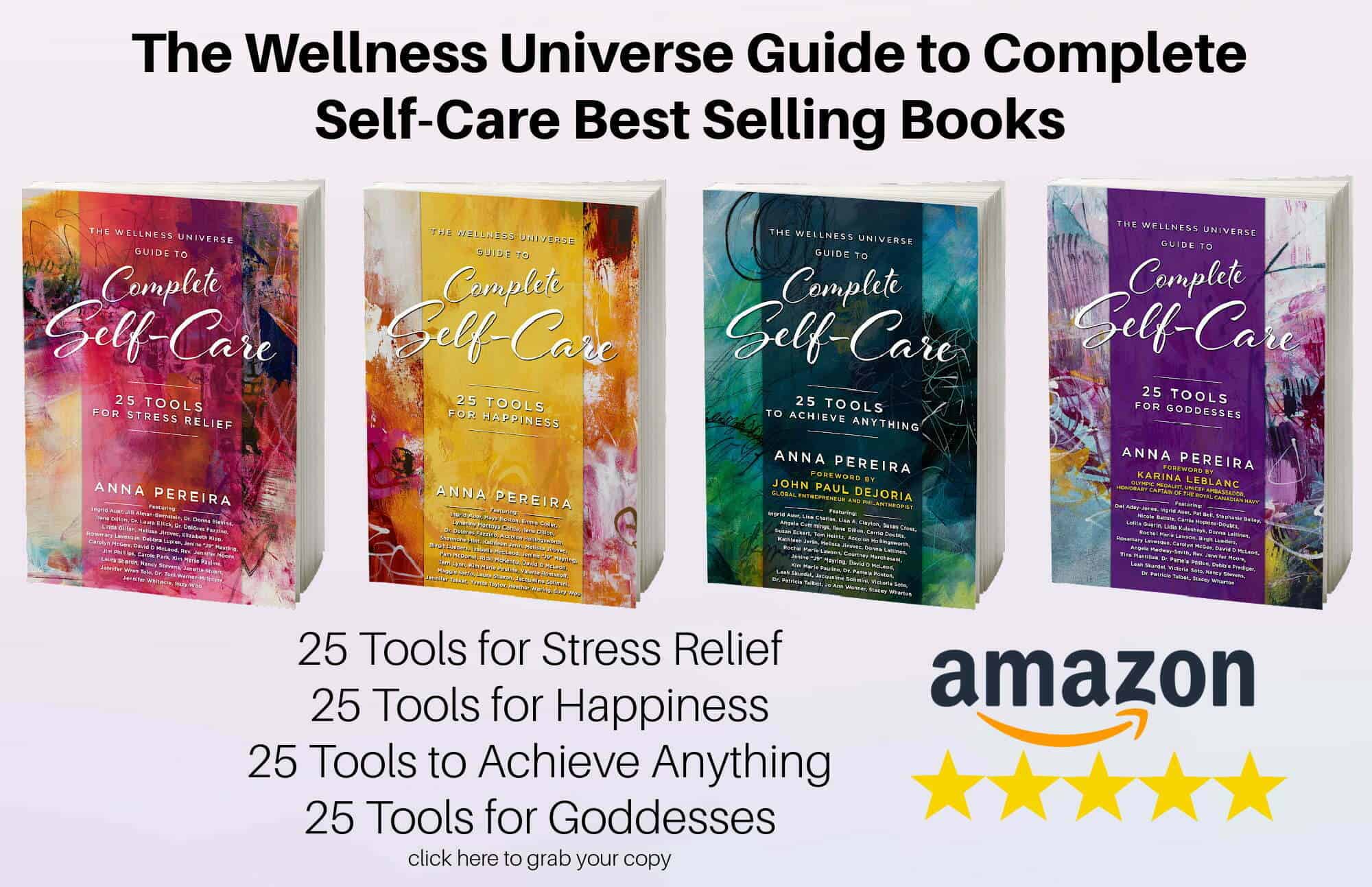 With over 250 independent reviews see how our self-care books are helping thousands of people around the world. Digital and paperback books are available now.
---
Self-development, self-care, and inspirational classes and sessions by Wellness Universe World Changer instructors who support your total well-being.
Visit The Wellness Universe Lounge today!
---
The Wellness Universe is here to serve your best well-being. If you are experiencing anxiety, grief, overwhelm, guilt, anger, or seeking ways to cope and get help for stress, relationships, parenting, or any other issue during this challenging time, we have wonderful resources for you to connect with. Our WU Best Help members are offering reduced rates, sliding scale payment options, and even pro-bono sessions.
WU Best Help
Lisa Barnett is the founder of the Akashic Knowing School of Wisdom where thousands of students across the globe have learned how to access their personal Soul wisdom and guidance. The best-selling author of From Questioning to Knowing: 73 Prayers to Transform Your Life, and The Infinite Wisdom of the Akashic Records, Lisa offers tools created from two decades of spiritual healing that will empower you to find greater fulfillment, happiness, abundance, and health. Download Lisa's Free Akashic Meditation at: www.AkashicKnowing.com and stay tuned for Lisa's Tedx talk Emotional Trauma Revisited.