Underneath the stories that separate us, unity binds us into one family of humanity. Modern science has shown we are one race of humans who come in different colors, shapes, and sizes. In the past, pseudoscience justified racial categories. Social constructs were created for hierarchy and separation.
The words of Maya Angelou ring true in my heart.
"I note the obvious differences Between each sort and type, But we are more alike, my friends, Than we are unalike."
Racial categories struck me as arbitrary decades ago. One of my clients was a Vietnamese American man married to a Native American woman. He wanted to know how to fill out a census form that asked about the race of his children. He asked me whether he should check the box for Asian or Native American. I answered that in American culture, usually children take their father's name so he could say Asian. But his wife might want the children to register in her Native American tribe so he could say Native American. I told him it was his choice.
Diversity educator Teja Arboleda explains in his TEDx talk Race: Human. The Un-Science of Race Categories, "there is no biological evidence that supports racial categories." His own multicultural heritage defies racial categories and includes African American-Native American, Filipino-Chinese, and German-Danish. He grew up in Japan and identifies culturally as Japanese. His nationality is American. Teja explained that he is not unique. The mixed-race category is the second fastest-growing racial category in the United States census.
One human family with a lot of relatives
I've been noticing similarities between our large human family and a small family unit.
Sometimes children from different ethnic families behave like two peas in a pod. Sometimes children from the same parents are as different as night and day.
When small family issues play out on the human family stage, there are repercussions. Issues of sibling rivalry, who's right and who's wrong, Dad loves me best, abandonment, control dramas, and manipulation amplify on a big stage.
Dysfunctional Family Systems
Small families and our human family also share the trait of a dysfunctional family system. Bullies, narcissists, alcoholics, and domestic abusers act out trauma on the global stage.
Here are five characteristics of dysfunctional families prevalent in places we humans gather:
Lack of communication
Little empathy
Unpredictability
Excessive criticism
Substance abuse
In a small family unit, we hang out with healthy family members and avoid less healthy family members. One small family unit may include an athlete, a scholar, a technician, a religious leader, a banker, and a drug dealer.
How would we deal with an errant family member? Gossip? Ostracism? Put down humor? Shaming and blaming? That's a recipe to keep them stuck in their dysfunctional behavior patterns.
You might be thinking: Nope. Not my family. No drug dealers or sex traffickers here. Go back far enough in your ancestry and you might find a few errant slave traders, pirates, and pillagers.
Seeing our human family as one big dysfunctional family system comes with benefits. Families heal. We hold hope for healing, redemption, and recovery from outmoded paradigms of behavior.
Healing Dysfunctional Family Systems
We can apply healing techniques that work on a small family scale to our big human dysfunctional family. In the dysfunctional family system I grew up in, we dealt with alcoholism, lack of communication, criticism, blaming, and shaming.
Love, faith, cooperation, forgiveness, compassion, and kindness lead to outgrowing the dysfunctional system.
Here are a few tips for dealing with a dysfunctional family that we can apply to healing the large human family. If dysfunctional family members are uncooperative, focus on yourself first. Focus on what you can control rather than react to old, outmoded behavior patterns. Set emotional boundaries that tell people how you prefer to be treated.
Acknowledge trauma
Reclaim power in your own life
Find support and connection
Treat yourself with the same love and care as you treat others
Upskill your habits and self-knowledge
As in small dysfunctional family systems, healing our dysfunctional human family is possible. Forgiveness is possible. Rewriting the family story and recovery are possible. It takes love, cooperation, and personal responsibility.
Processing Anger
One common dysfunctional human family behavior pattern is an inability to process anger. Let's practice emotional mastery in our daily lives.
Join me and my featured guest Ilene Dillon, Emotional Mastery Coach
Wednesday, April 26
High Vibration Living: Leaders Bridging Inner & Outer Peace
Vibrate with the Power of Anger Mastery
High Vibration Living: Leaders Bridging Inner & Outer Peace is a vibrant gathering of like-minded, heart-led leaders, teachers, healers, and parents. Recordings are available. Donation based. Register in advance https://bit.ly/HighVibrationLiving
As we take responsibility for processing our emotions, we take a step toward healing our dysfunctional human family.
Does anyone want to chime in on this theory? What's your perspective? I would love to hear from you. Reach out to me at my WU profile or message me on social media.
Next month we will take a look at family dynamics and patterns from childhood that affect us in our adult lives.
Resources:
Teja Arboleda, TEDxClark University, Race: Human. The Un-Science of Race Categories, https://youtu.be/ZtG9Z0Hquuc
Beach House Addiction Recovery Center 5 Characteristics of a Dysfunctional Family January 21, 2021, https://www.beachhouserehabcenter.com/5-characteristics-of-a-dysfunctional-family/
---
All information, content, and material are for informational purposes only and are not intended to serve as a substitute for the consultation, diagnosis, and/or medical treatment of a qualified physician or healthcare provider. The information supplied through or on this page, or by any representative or agent of The Wellness Universe, is for informational purposes only and does not constitute medical, legal, or other professional advice. Health-related information provided through this website is not a substitute for medical advice and should not be used to diagnose or treat health problems or to prescribe any medical devices or other remedies. The Wellness Universe reserves the right to remove, edit, move, or close any content item for any reason, including, but not limited to, comments that are in violation of the laws and regulations formed pursuant to the Federal Food, Drug, and Cosmetic Act. None of the posts and articles on The Wellness Universe page may be reprinted without express written permission.
---
The Wellness Universe presents Soul Language Expert Lisa Dadd, Consultant & Soul Language Certified Sales Trainer guiding you through a 12-month program for heart-centered, business-minded wellness-preneurs.
Catch the recorded session(s) and be sure to join the next LIVE class!

Register today: https://bit.ly/SoulSales
---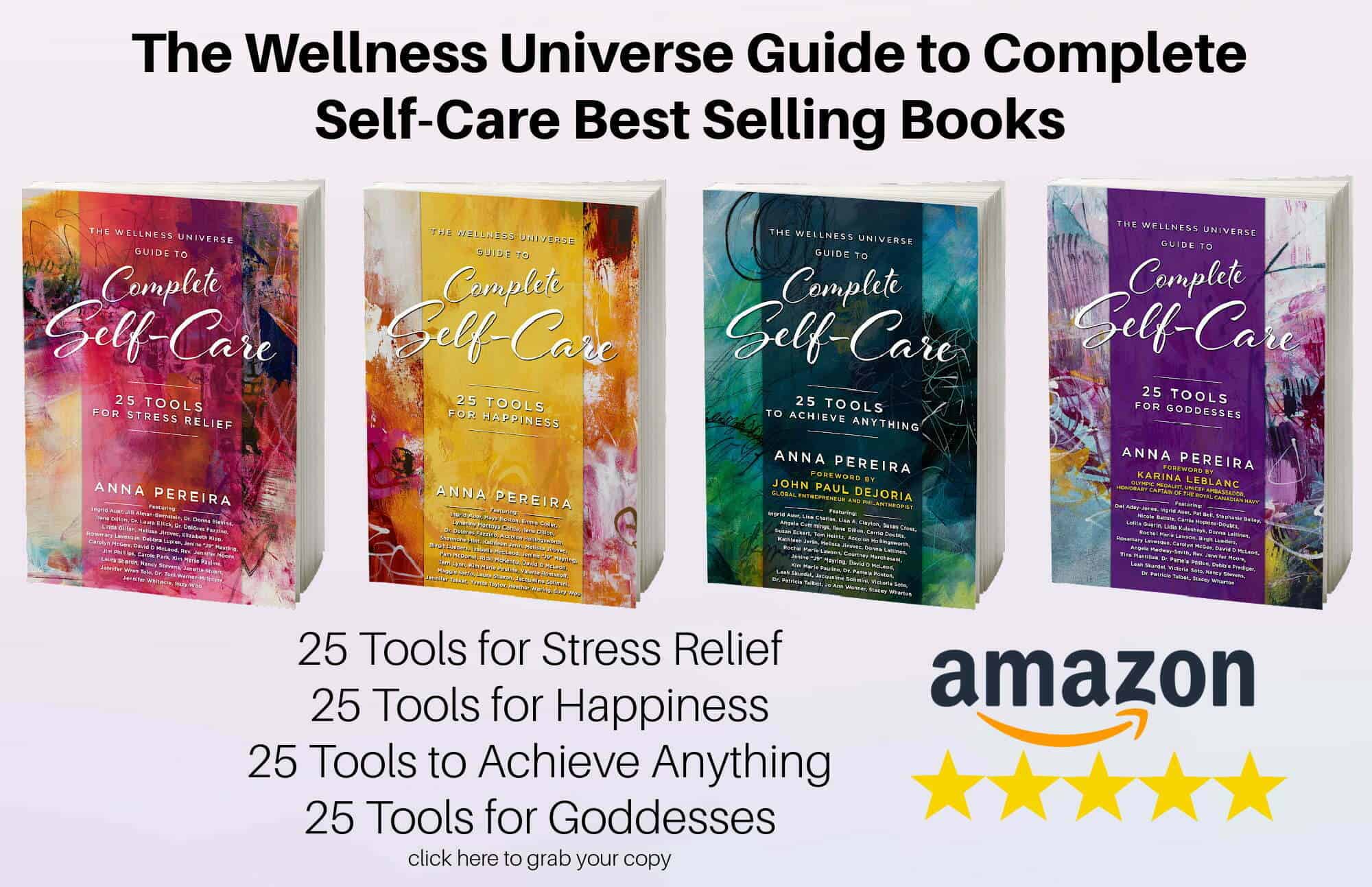 With over 250 independent reviews see how our self-care books are helping thousands of people around the world. Digital and paperback books are available now.
---

Connect to the people that help you live your best life: The Wellness Universe
Leah Skurdal guides people to up-level their stress resilience to improve relationships. Leah shares intuitive insights in private Energy Healing to address the roots of disharmony. As an inspirational speaker and published author, Leah offers lively classes, experiential workshops, and keynotes.