"You've got to be kidding me! You want me to WHAT?!!!!"
We've all had some shitty jobs. The low point in my working life came when I was ordered by my boss to go to a bank (where we had a cleaning contract) and clean up a mess that a homeless person had left at the front door. It was very early in the morning; I'd shown up to work in a suit and heels to meet with potential clients to discuss a big contract. Nobody else was available to go. So, I gathered my will and the cleaning supplies and went.
I took care of the mess because I had to. And, I was furious about having to do it the whole day.
I left that job for my next one not long after that.
Another time, another job…I was in a leadership position at a Graduate School that offered courses in Spiritual Psychology. I oversaw the education department. Preparing for an upcoming class, the employee who prepared copies of handouts for the students fell ill and could not come to work. It was clear that the copies needed to be made, and I was the only person who could do it.
I felt resentful, standing by the copier as it made the hundreds of copies, stacking, collating, packing the crates, thinking of all the "important" work I needed to be doing instead of this. "I have two Master's Degrees, and I'm stuck here all day making copies," I complained inwardly. As I was fishing out another piece of paper that had jammed the copier, my eyes landed on this poem printed on the top of the page:
Let the Beauty We Love Be What We Do
Today, like every other day,
we wake up empty and frightened.
Don't open the door to the study and begin reading.
Take down a musical instrument.
Let the beauty we love be what we do.
There are hundreds of ways to kneel and kiss the ground.
~Jalaluddin Rumi
The last two lines cut through my heart like a laser beam. I burst into tears. All the pent-up frustration and anger dissolved as a wave of sadness washed through me. Could making copies be a way to kneel and kiss the ground? I immediately shifted into an attitude of gratitude for the work I was doing to make a small contribution to our students' learning, growth, and healing. I started infusing the pages with Love instead of negativity. Funny enough, the copier stopped jamming and happily churned out the pages, neatly stapled and stacked.
I thought back to that earlier situation where I was in my high heels and suit cleaning up someone else's mess before the customers came. I remembered the shame I felt that this was what I was expected to do. The thought occurred to me: Could cleaning up someone else's shit be a path to enlightenment?
If I could make that leap, reframing a terrible situation into an act of loving service, who would benefit from that? Short answer…me.
This poem often comes to mind when I'm doing work that is necessary but dull, boring, or distasteful. It reminds me to stop complaining and remember the deeper "why" that informs my work in the world. When I connect with love, every act is a sacred offering. That shift in thinking is the difference between having a bad day and having a great one.
Have you lost your sense of joy and fulfillment in your work? In a relationship? Are you looking for a way to bring love back into your life as an act of service to yourself and to others? If so, I invite you to reach out to me if you would like to have a conversation about how to fall in love with what you do.
Connect with Carrie on The Wellness Universe.
---
All information, content, and material are for informational purposes only and are not intended to serve as a substitute for the consultation, diagnosis, and/or medical treatment of a qualified physician or healthcare provider. The information supplied through or on this page, or by any representative or agent of The Wellness Universe, is for informational purposes only and does not constitute medical, legal, or other professional advice. Health-related information provided through this website is not a substitute for medical advice and should not be used to diagnose or treat health problems or to prescribe any medical devices or other remedies. The Wellness Universe reserves the right to remove, edit, move or close any content item for any reason, including, but not limited to, comments that are in violation of the laws and regulations formed pursuant to the Federal Food, Drug, and Cosmetic Act. None of the posts and articles on The Wellness Universe page may be reprinted without express written permission.
---
 The Wellness Universe presents David McLeod, Life Mastery Expert Leader guiding you through Grateful at Last! A Guided Tour to Life's Greatest Gift.
Catch the recorded session(s) and be sure to join the next LIVE class! 
Register today: https://bit.ly/3KXJGdK
---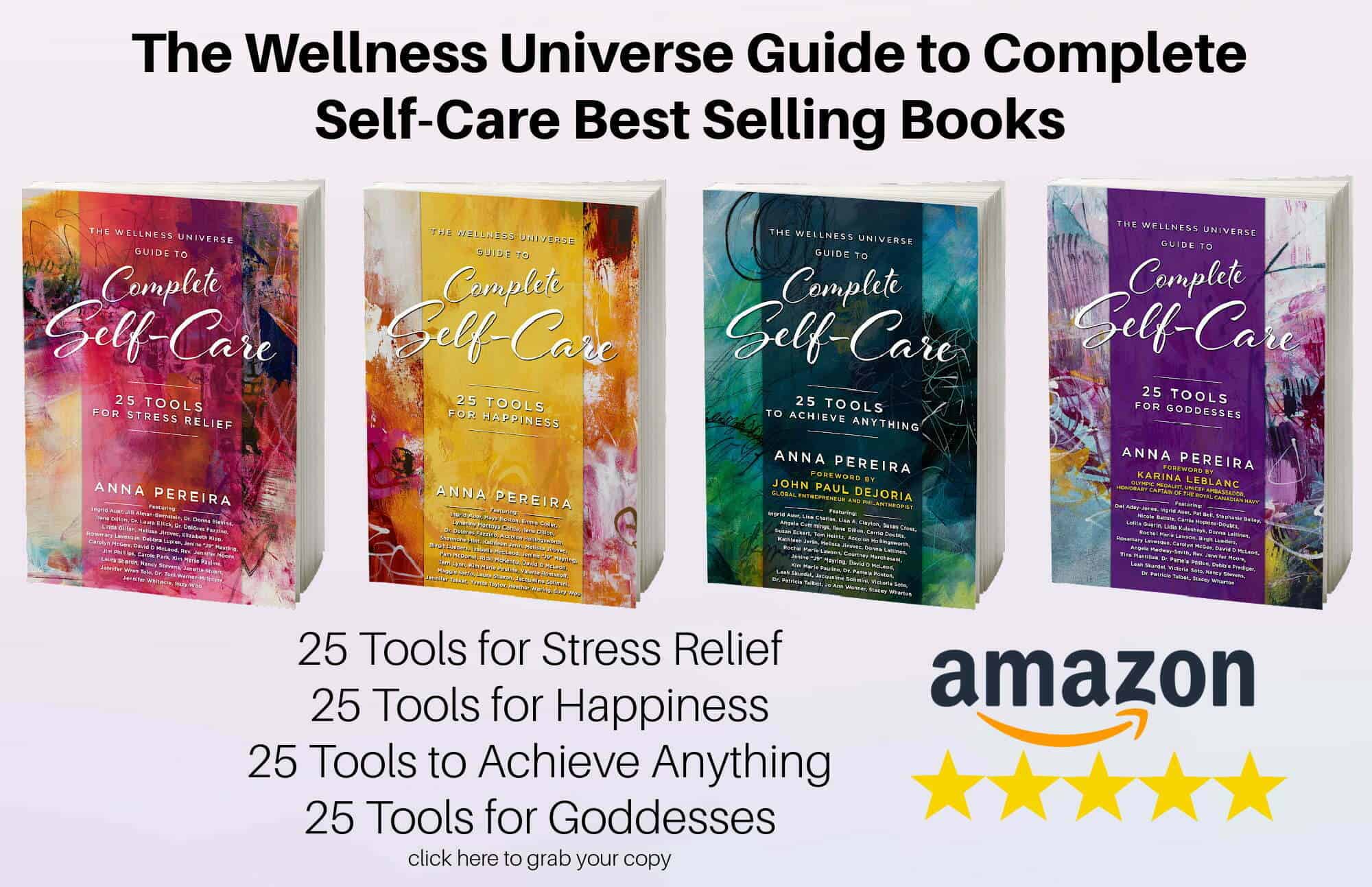 With over 250 independent reviews see how our self-care books are helping thousands of people around the world. Digital and paperback books are available now.
---

 Connect to the people that help you live your best life: The Wellness Universe
Carrie Doubts is a Transformational Coach specializing in supporting people through life transitions. Her 9-step Program, Rebuilding Your Life After Loss, helps people to reconnect with their heart, reclaim their power, and re-align with their purpose to create their life's next chapter.