"You've GOT to be kidding me. What do you mean, let love lead? It's love that got me into this mess, so why would I do that?"
My client stared at me in disbelief. He was making an important decision about a parenting plan proposal that had been given to him that week. He felt misunderstood, discounted, and hurt by the plan his wife put forward about sharing parenting time with their two small children. He brought this situation to our coaching session, looking to come away with a counterproposal.
"This is ridiculous. She only wants me to see them every other weekend. I've been taking care of them more than she has! There's no way I'm going to agree to this." This was followed by his usual, "Why on earth did I marry this person in the first place?!" (Expletive deleted).
We sorted through all the complexities of his situation, like his recent move to be closer to his work (but a 90-minute drive from the marital home), etc. After he'd had enough time to express his anger and upset, he started calming down and thinking more rationally.
Knowing that his love for his daughters was the most important thing to him, I'd asked him what might be possible if he were to let love lead him to the best decision for everyone concerned.
This brings us to the question, what is love really? Is it an emotional attachment to someone or something? That's how most dictionaries define it. Yes, that's one aspect of love, a noun. There are also practical ways of looking at love as the energy that brings things together and holds them there. It's the glue that holds families together.
Then there's unconditional love, explained in this quote by Wayne Dyer:
There is no greater power in Heaven or on Earth than pure, unconditional love. The nature of the God force, the unseen intelligence in all things, which causes the material world and is the center of both the spiritual and physical planes, is best described as pure, unconditional love.
When I think of love in that way, it seems way more than just a feeling. It's an intelligence. Love knows what is for the highest good of all concerned. If we can tap into what love wants to share, it can guide us.
In our session, my client connected with the love he feels for his children and let it speak to him. In doing so, he was able to let go of his small version of love (which was really fear in disguise of losing his kids) and tap into his unconditional love for his family. In the end, he made a decision that surprised him in its generosity of spirit. He stretched into that bigger love to make an agreement that worked well for everyone.
Do you have a similar situation going on in your life? A decision to make, a difficult conversation that needs to be had, a situation you are dealing with that stretches you way past your comfort zone? If so, what might be possible for you if you tap into that bigger Love – that is intelligent – and let it lead you?
Reach out to me if you would like to have a conversation about how to let love lead you in your life.
---
All information, content, and material are for informational purposes only and are not intended to serve as a substitute for the consultation, diagnosis, and/or medical treatment of a qualified physician or healthcare provider. The information supplied through or on this page, or by any representative or agent of The Wellness Universe, is for informational purposes only and does not constitute medical, legal, or other professional advice. Health-related information provided through this website is not a substitute for medical advice and should not be used to diagnose or treat health problems or to prescribe any medical devices or other remedies. The Wellness Universe reserves the right to remove, edit, move or close any content item for any reason, including, but not limited to, comments that are in violation of the laws and regulations formed pursuant to the Federal Food, Drug, and Cosmetic Act. None of the posts and articles on The Wellness Universe page may be reprinted without express written permission.
---
The Wellness Universe presents Maggie Sarfo, Personal Growth Expert Leader and Akashic Records Consultant guiding you through The Series, a 6-month program that will transform your life.
Catch the recorded session(s) and be sure to join the next LIVE class! Register today: https://bit.ly/PurposeEvolution
---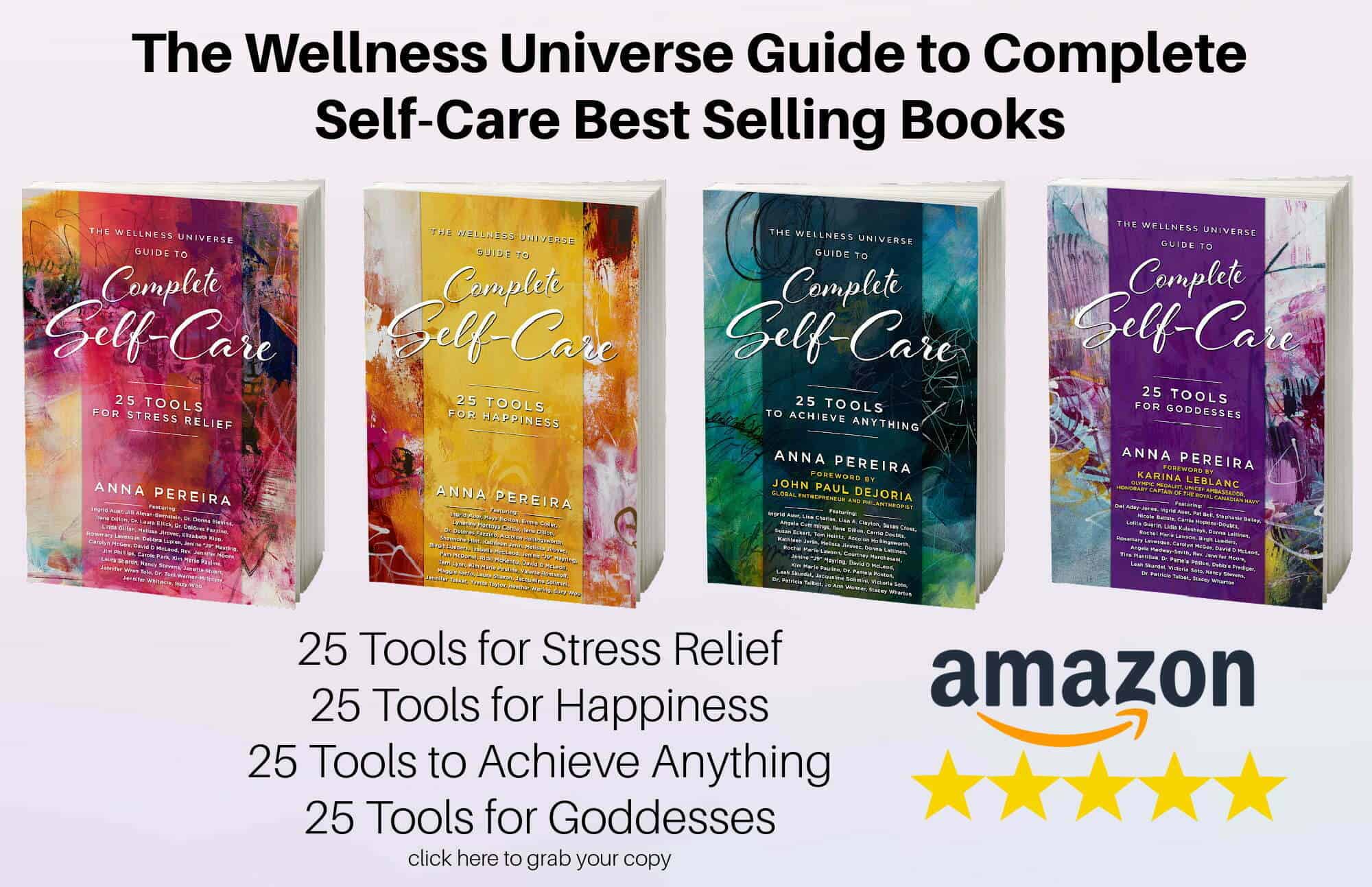 With over 250 independent reviews see how our self-care books are helping thousands of people around the world. Digital and paperback books are available now.
---
Self-development, self-care, and inspirational classes and sessions by Wellness Universe World Changer instructors who support your total well-being.
 Visit The Wellness Universe Lounge today!
---
The Wellness Universe is here to serve your best well-being. If you are experiencing anxiety, grief, overwhelm, guilt, anger, or seeking ways to cope and get help for stress, relationships, parenting, or any other issue during this challenging time, we have wonderful resources for you to connect with. Our WU Best Help members are offering reduced rates, sliding scale payment options, and even pro-bono sessions. WU Best Help
Carrie Doubts is a Transformational Coach specializing in supporting people through life transitions. Her 9-step Program, Rebuilding Your Life After Loss, helps people to reconnect with their heart, reclaim their power, and re-align with their purpose to create their life's next chapter.