The Wellness Universe believes a happy, healthy, healed human leads to a better community, a better world, and ultimately to world peace.
The Wellness Universe introduces you to conduits of empowerment, change, and healing as we feature our community members who are here to support your happiest, best version of you to help you shine!
Today's featured member is Deborah Roth, MA; Spirited Life and Relationship Coach, "Mental Fitness" Trainer, and Interfaith Minister.
Deborah shares with us an introduction about how she is creating a better world through well-being support.
Transformation, wellness, and self-care are only a connection away.
I "discovered" the Goddess almost 30 years ago when I walked into my UU church in New York City for the first time and within weeks was introduced to the idea of the Divine Feminine as a living, breathing presence in ourselves and in the world by then-minister, Rev. Darrell Berger.
For me, it was an epiphany, as in "oh, that's what's been missing" on my spiritual journey. I won't give you all the details here of how that's all unfolded since then — you can read that in my Wellness Universe bio and in my book, "Circle of One: The Art of Becoming a Self-Centered Woman", (or in my Master's thesis if you want more footnotes and an "academic" slant!) — but I can tell you it's been quite a ride.
The most recent "aha" has been that I've come to realize that all of the things I do under my beloved business name of "Spirited Living" are infused with Her energy and not just the obvious ones like my monthly women's circles or my weekly #innergoddessteam videos. Some of those divinely feminine traits include compassion, collaboration, nurturing, allowing yourself to be vulnerable, honoring your emotions, trusting your intuition, celebrating your body, and connecting with (vs. exploiting) nature.
It seems pretty obvious to me now that all those qualities come into play in some way or another when I'm coaching someone to practice self-care during big life changes or working with couples who want to deepen their relationships. And certainly, when I'm working with them to create a unique, personal wedding ceremony. Even the "mental fitness" coaching I'm bringing into my practice now with my Positive Intelligence™ coach training encompasses all of those principles —as an example, the first step to come back to center when you've been hijacked by your "Saboteurs" is to do "PQ reps" to bring you back to your body!
I'm more passionate than ever to share all the powerful practices and techniques in my toolbox, given the state of the world right now. Encouraging people to move out of the isolation of the pandemic back into the energy of collaboration and community. Promoting "sacred self-centeredness," expressing our emotions, and allowing ourselves to be vulnerable. Honoring our bodies with sound health and nutrition practices, and on a global level, advocating for the sustainability of our fragile Mother Earth's "body."
All of these represent ways that each one of us can embody and express our divinely feminine wisdom. My commitment is to lead by example in my coaching, speaking, teaching, and writing.
Testimonial
Here's what one of my clients recently wrote:
Deborah approaches her work with presence and professionalism, challenging me to pause and do my best thinking and planning as I move forward to make choices about spirituality, relationships, work, and recreation. Our work together allows me to press pause, examine my options and opportunities, and shift what begins as stress and anxiety toward happiness, fulfillment, and creativity. In this coaching process, I've been nurtured to think more deeply, reach sharper conclusions, and ultimately make better decisions.
Thank you for meeting Deborah and for connecting with her on their Wellness Universe. 
---
All information, content, and material are for informational purposes only and are not intended to serve as a substitute for the consultation, diagnosis, and/or medical treatment of a qualified physician or healthcare provider. The information supplied through or on this page, or by any representative or agent of The Wellness Universe, is for informational purposes only and does not constitute medical, legal, or other professional advice. Health-related information provided through this website is not a substitute for medical advice and should not be used to diagnose or treat health problems or to prescribe any medical devices or other remedies. The Wellness Universe reserves the right to remove, edit, move or close any content item for any reason, including, but not limited to, comments that are in violation of the laws and regulations formed pursuant to the Federal Food, Drug, and Cosmetic Act. None of the posts and articles on The Wellness Universe page may be reprinted without express written permission.
---
Carolyn McGee, Sacred Haven Living Expert, Intuition Coach, and Teacher in partnership with The Wellness Universe, Wellness for All programming, guides us through a transformational 12-session course Sacred Haven Living: The 12 Keys to Connection for Every Relationship.  
Catch the recorded session(s) and be sure to join the next LIVE class! 
Register today:  https://bit.ly/SacredHavenLiving
---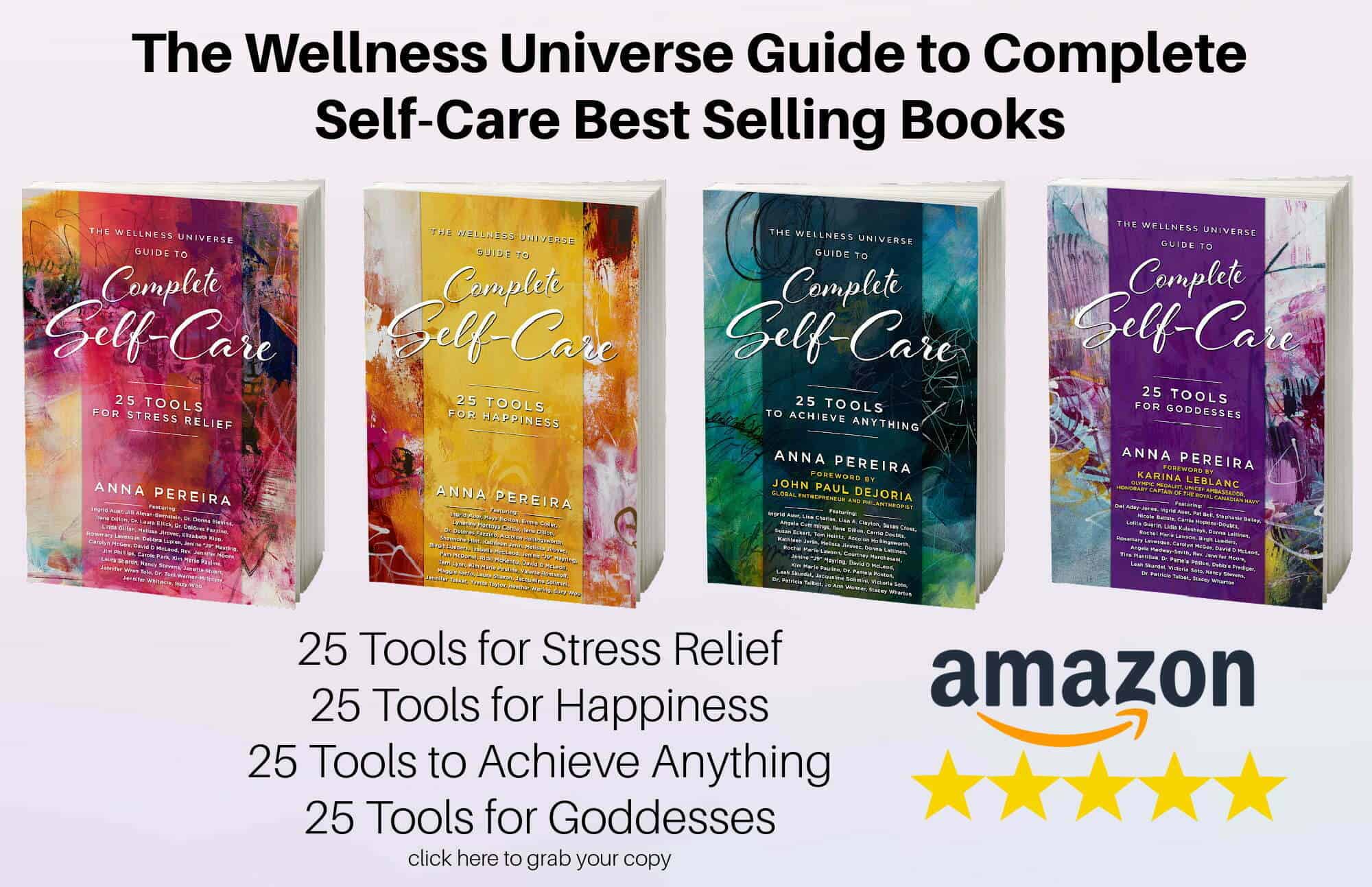 With over 250 independent reviews see how our self-care
---
Self-development, self-care, and inspirational classes and sessions by Wellness Universe World Changer instructors who support your total well-being.
 Visit The Wellness Universe Lounge today!
---
The Wellness Universe is here to serve your best well-being. If you are experiencing anxiety, grief, overwhelm, guilt, anger, or seeking ways to cope and get help for stress, relationships, parenting, or any other issue during this challenging time, we have wonderful resources for you to connect with. Our WU Best Help members are offering reduced rates, sliding scale payment options, and even pro-bono sessions. WU Best Help
The Wellness Universe is your resource for health, wellness, well-being, and transformation. We serve and support professionals who make the world a better place and individuals and groups who seek their best life.
A woman owned company; having the vision in 2013, Anna Pereira launched the first directory in 2015 bringing together a community of members making the world a better place to be found by those seeking their best life. The Wellness Universe has grown since then to be a one-stop shop for total wellness support! We are a vetted community, online directory, book publisher, resource center, event producer, content platform, and so much more, supporting whole-health and well-being on a global scale.
The Wellness Universe is a home that connects industry professionals in the health, wellness, and well-being fields to seekers of total well-being. WU provides our WU World-Changer members with peer support, Wellness Universe produced events (live and online), projects, visibility, business mentoring, and community. Through The Wellness Universe our WU World-Changer members serve WU Friends, seekers of health, wellness and transformation, with coaching, workshops, content and more.
The Wellness Universe provides individuals and groups seeking their best lives with access to our members, wellness content, educational resources, and guidance in all areas of wellness to transform visions of how they want to live life into the life they experience.
Through the directory, WU Featured Blog, SoulTreat wellness retreat, Self-Care Books, group well-being programs, and online learning center, The Lounge, The Wellness Universe provides many avenues to support whole health, mind, body, spirit and planet.
Join us today! Wellness Professional or Seeker of Your Best Life