Do not fear the darkness
Why is it that you doubt yourself so? If you only knew who you are—who you REALLY are, you would marvel at your magnificence. Yes, you are so much more than you think. You are much grander, much wiser, and much more beautiful than you can imagine.
We see this and in time you too will see this and will doubt no more. Whenever you feel small, uncertain, and filled with doubt, turn to us, and ask us to remind you of the Truth of your being for we are here always. The feelings and thoughts that are surfacing for you at this time are not to cause you pain and suffering, but to relieve you of such things. It is time for all that causes you to suffer to be removed from the core of your being so that you may shine your inner Light more brightly than ever before. Yes, this process of removing the darkness from within can feel uncomfortable and unwelcome, and yet, it is required in order to free you from all that is within you that does not serve you or others.
Once this darkness has been removed and replaced by the Light, you will see more clearly than ever before and will be filled with the knowingness of who you are. You will then be able to help others remove the darkness from their being so they too will be filled with Light, and this Light will shine outwards. Together the Light of those who have removed the darkness from their being will shine so brightly that All can see the path to their own bright future and those who choose to follow will also experience this transformation from their own darkness into Light.
Do not fear the darkness but delight in its presence for when it shows itself, it is ready to be released and transformed. This darkness is NOT who you are but who you came to believe you are and it is time to let go of it all and make room for the Truth to be uncovered so that you may bathe in this truth and inspire and empower others to follow this same path.
Marisa's Musings
I've experienced some very dark times in my life and fallen into the trap of judging myself and beating myself up. I've told myself that I have so much to be grateful for and felt I had no right to feel this darkness. I told myself that I knew better than to spiral down into the depths of despair and yet, I kept finding myself there over and over again.
When I was in this dark place it felt terrible, and I felt so unworthy. I felt anger and apathy at the same time. I had such a mix of emotions that it immobilized me, and I felt I would never leave this dark place and that I would be stuck there forever. A part of me even thought to stay in this place for fear of coming out and falling back in once again.
This message always brings me feelings of hope and gratitude and reminds me that the darkness I experience has been stored in my body for years and when it reveals itself, it's time for me to let it all go so that I can shine my Light more brightly. I have a strong desire to help others see their inner Light and beauty and in order for me to lead others to their Truth, I must first purge myself of my own inner demons so they can no longer take hold of me and drag me down.
Have I released all the darkness that is within me? I honestly don't know and if any darkness presents itself to me again, I will come back to this message and read it again and again so that I will remember that I am NOT the darkness and that the darkness is simply revealing itself to me so I can let it go and replace it with more Light.
Whenever you find yourself in a dark place, I invite you to come back to this powerful message so you too can remember who you REALLY are!
Connect with Marisa on The Wellness Universe.
---
All information, content, and material are for informational purposes only and are not intended to serve as a substitute for the consultation, diagnosis, and/or medical treatment of a qualified physician or healthcare provider. The information supplied through or on this page, or by any representative or agent of The Wellness Universe, is for informational purposes only and does not constitute medical, legal, or other professional advice. Health-related information provided through this website is not a substitute for medical advice and should not be used to diagnose or treat health problems or to prescribe any medical devices or other remedies. The Wellness Universe reserves the right to remove, edit, move or close any content item for any reason, including, but not limited to, comments that are in violation of the laws and regulations formed pursuant to the Federal Food, Drug, and Cosmetic Act. None of the posts and articles on The Wellness Universe page may be reprinted without express written permission.
---
The Wellness Universe introduces you to Gayle Nowak Visibility Sage and Soul Session Guide in partnership with Wellness for All programming bringing you Unmask Your Magic, Soul Sessions: Healing and Clearing to Achieve Success.
Register today prior to the LIVE launch: https://bit.ly/UnmaskYourMagic
---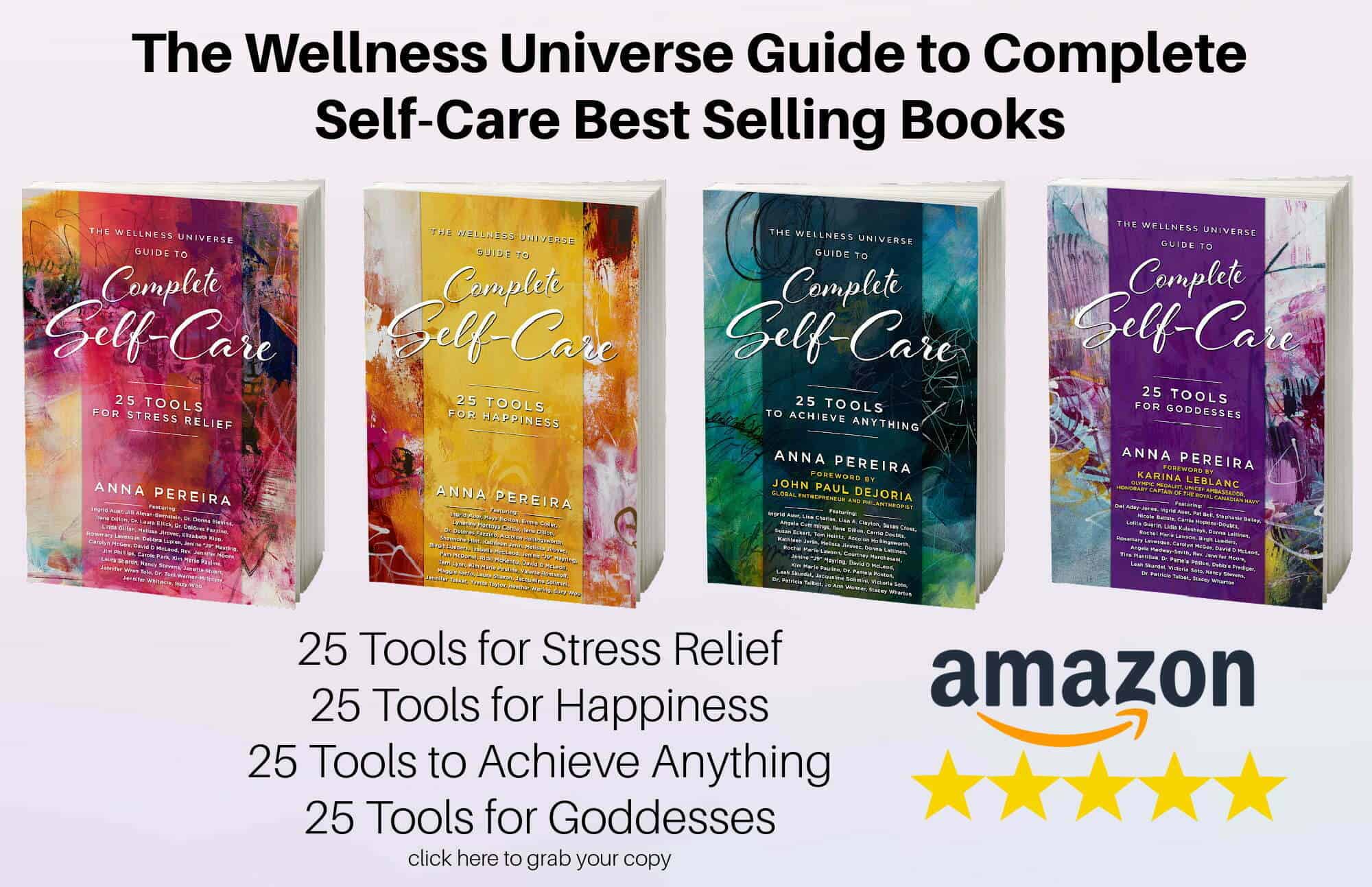 With over 250 independent reviews see how our self-care books are helping thousands of people around the world. Digital and paperback books are available now.
---
Self-development, self-care, and inspirational classes and sessions by Wellness Universe World Changer instructors who support your total well-being.
 Visit The Wellness Universe Lounge today!
---
The Wellness Universe is here to serve your best well-being. If you are experiencing anxiety, grief, overwhelm, guilt, anger, or seeking ways to cope and get help for stress, relationships, parenting, or any other issue during this challenging time, we have wonderful resources for you to connect with. Our WU Best Help members are offering reduced rates, sliding scale payment options, and even pro-bono sessions. WU Best Help
As a Women's Empowerment Coach & Mentor,  Marisa empowers women to authentically express themselves and create healthy boundaries so they can experience deeper connections and more harmonious family relationships. She invites you to join her FB community if this interests you.  
https://www.facebook.com/groups/MagnifyYourMagnificence/