Limitless potential
This vlog is about how 'You are of Pure Potential', the 1st Factor of Success is based on the premise that the universe is limitless in size; quantum physics has proven how universal energy is what we are physically made of. Astronomers have recently measured that it's expanding faster than originally thought. It suggests that the space between galaxies has been stretching quicker than scientists expected. Therefore, an accelerated expansion has been discovered, and the universe is subsequently even more immense than previously expected. Thanks to quantum physics, it makes the corresponding belief that we are pure potential even more feasible.
The Multi-Verse Theory
This Quantum Mechanics Multi-Verse theory holds that each subatomic particle is a separate universe evolving independently. The fact that these tiny particles are what our physical bodies are made of, is proof that we are multiple microcosms within the entire macrocosm and that we are an integral part of the universal intelligence that created the universe accordingly. The fact that many of our bodily functions (heartbeat, breathing, etc.…) are automatic provides further confirmation that we are unconsciously relying on some underlying intelligent awareness or consciousness. This has allowed us to realize who we essentially are at a deeper level – that very consciousness, and the source of all life.
Connect with Gus on The Wellness Universe.
---
All information, content, and material are for informational purposes only and are not intended to serve as a substitute for the consultation, diagnosis, and/or medical treatment of a qualified physician or healthcare provider. The information supplied through or on this page, or by any representative or agent of The Wellness Universe, is for informational purposes only and does not constitute medical, legal, or other professional advice. Health-related information provided through this website is not a substitute for medical advice and should not be used to diagnose or treat health problems or to prescribe any medical devices or other remedies. The Wellness Universe reserves the right to remove, edit, move or close any content item for any reason, including, but not limited to, comments that are in violation of the laws and regulations formed pursuant to the Federal Food, Drug, and Cosmetic Act. None of the posts and articles on The Wellness Universe page may be reprinted without express written permission.
---
The Wellness Universe presents Integrative Healing Expert Leader, Rosemary Levesque. She is a Licensed Spiritual Healer, Reiki Master Teacher, Certified Vibrational Sound Master Teacher, and Medicinal Aromatherapist, who will be guiding you through Optimal Healing 12-month program that will help you to enjoy health and wellbeing through integration of natural and alternative methods, modalities, and resources. 
Register today prior to the LIVE launch:  https://bit.ly/OptimalHealingCourse
---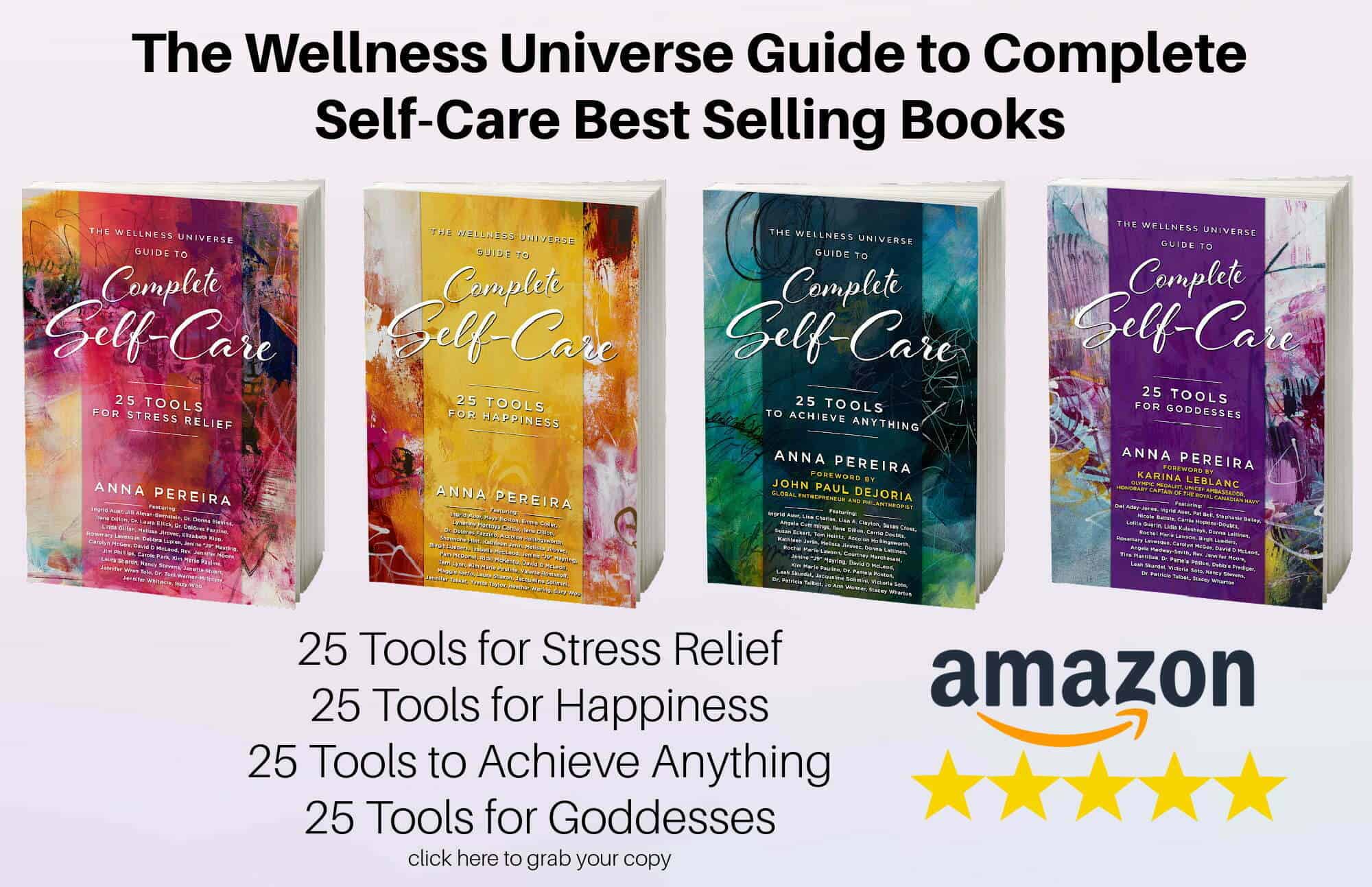 With over 250 independent reviews see how our self-care books are helping thousands of people around the world. Digital and paperback books are available now.
---
Self-development, self-care, and inspirational classes and sessions by Wellness Universe World Changer instructors who support your total well-being.
 Visit The Wellness Universe Lounge today!
---
The Wellness Universe is here to serve your best well-being. If you are experiencing anxiety, grief, overwhelm, guilt, anger, or seeking ways to cope and get help for stress, relationships, parenting, or any other issue during this challenging time, we have wonderful resources for you to connect with. Our WU Best Help members are offering reduced rates, sliding scale payment options, and even pro-bono sessions. WU Best Help
I'm a certified "Law of Attraction" Coach and use Energy Healing to guide my clients to their pathway towards a life of well-being and success. This involves removing past negative conditioning and beliefs in order to start attracting a continuous flow of abundance into their lives. My coaching motto is, "We don't face reality, we create our own reality."