The Wellness Universe presents Resilience for the Holidays: Tools, Tips, and Exercises for Well-being produced, created, and hosted by Leah Skurdal, featuring Sharon Carne, Aundrea Veney, Rachel Vasquez, Marisa Ferrera, and Gayle Nowak sharing self-care resources and how to fortify your resilience.
Featured Speaker: Rachel Vasquez, Grief Warrior
Part 2/5 – Coping With Grief at the Holidays
Written by Leah Skurdal
The year my father died, I entered the holiday season with a grief-induced respiratory infection and coped with a barking cough for three weeks. In Traditional Chinese Medicine, the emotion of grief is associated with the lungs, so coughing was my way of processing grief. Our breath is one foundational key in grief – an emotion we sometimes try to avoid, but a natural part of experiencing life. Remember to breathe deeply.
After the loss of a loved one, entering the holiday season brings unique challenges. Along with the warm, fuzzy sentiments that come with the season, this time of year may be full of wonderful things like neighborly love, music, delicious food, and tidings of comfort and joy. It will even seem genuinely magical.
For those of us who are adjusting to our new life after loss, this season can feel vexatious.
Grief Warrior, Rachel Vasquez understands the depth of loss. A tragic motorcycle accident took her husband and best friend of 23 years. Rachel suddenly became a widow and single mother of four grieving children during the holiday season.
The Wellness Universe and I are grateful to feature Rachel Vasquez as one of the five speakers at our Resilience for the Holidays event.
I invite you to join Rachel in a conversation about holidays, anticipatory grief, and honoring our loved ones by creating new traditions.
Rachel will talk about what the holiday season can represent for those who've lost a loved one, and anticipatory grief – what it is, ways it shows up, and why. Grief can bring up feelings we try to bury and keep secret. Bereaved people may avoid social settings for fear of judgment, embarrassment at being alone or with someone, or to avoid awkward questions such as, "why are you still sad?"
Rachel shares her expertise with clients on how to set healthy boundaries by grounding yourself, releasing limiting beliefs, and breaking free from things that are impeding your ability to feel and experience growth.
Please join us for:
Resilience for the Holidays –
Tools, Tips, and Exercises for Well-being
Saturday, December 10, 10-11:30amET
Full details and to register now FREE:
https://bit.ly/ResilienceForTheHolidays
The title of Rachel's talk is: Reclaiming the Holidays, Thriving After Loss
Explore ways to make this time of year yours and bring in new traditions while creating a way to honor your loved one. Embrace starting over from a different place.
Rachel Vasquez is a proud mother of four, a business owner, a Wellness Universe senior partner, and a widow. After a tragic motorcycle accident took her husband and best friend of 23 years, she began a journey into self-discovery. Rachel now guides others to create an inspired life after loss. Connect with Rachel: https://bit.ly/WURachelVasquez

The Resilience for the Holidays event is FREE to register and attend, supported via your donation. Value: $149
The speakers are offering free gifts and valuable prizes for those who attend live.
Thank You for Your Support: We are grateful for your Pay-What-You-Can Donation to support this life-changing Wellness for All event.
Wellness for All programs are produced in partnership with The Wellness Universe supporting everyone to access wellness resources through real people supporting the best mental health and self-care practices.
We believe happy, healthy, healed humans lead to world peace.
See you December 10th at 10am ET/7am PT!
Resources:
Cry! Sing! Scream!: Grief + The Lung in Autumn, By Alexandra McElwee|September 28th, 2021. https://mendacupuncture.com/cry-sing-scream-grief-the-lung-in-autumn/
Coping With Grief During the Holidays. VITAS Healthcare, https://www.vitas.com/family-and-caregiver-support/grief-and-bereavement/holidays-and-grief/coping-with-grief-during-the-holidays
---
All information, content, and material are for informational purposes only and are not intended to serve as a substitute for the consultation, diagnosis, and/or medical treatment of a qualified physician or healthcare provider. The information supplied through or on this page, or by any representative or agent of The Wellness Universe, is for informational purposes only and does not constitute medical, legal, or other professional advice. Health-related information provided through this website is not a substitute for medical advice and should not be used to diagnose or treat health problems or to prescribe any medical devices or other remedies. The Wellness Universe reserves the right to remove, edit, move or close any content item for any reason, including, but not limited to, comments that are in violation of the laws and regulations formed pursuant to the Federal Food, Drug, and Cosmetic Act. None of the posts and articles on The Wellness Universe page may be reprinted without express written permission.
---
Living Beyond Grief, Creating an Inspired Life After Loss. 
The Wellness Universe partners with Grief Warrior Rachel Vasquez in this Wellness for All course to transition your life from grief to hope. Join Rachel as she hosts each session live, empowering you and supporting your journey. You are not alone.
Catch the recorded session(s) and be sure to join the next LIVE class! 
Register today: https://bit.ly/WULivingBeyondGrief
---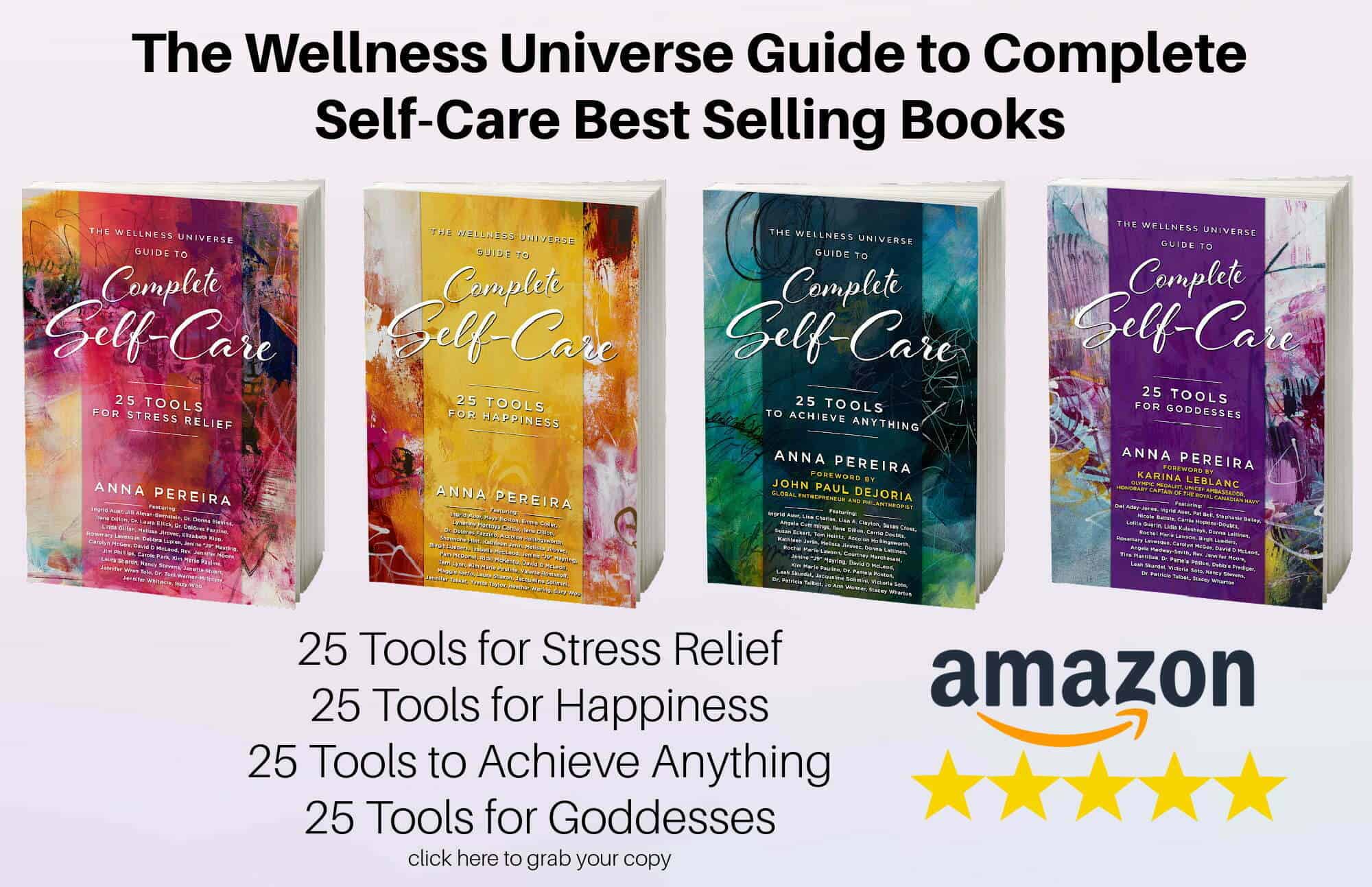 With over 250 independent reviews see how our self-care books are helping thousands of people around the world. Digital and paperback books are available now.
---

 Connect to the people that help you live your best life: The Wellness Universe
Leah Skurdal guides people to up-level their stress resilience to improve relationships. Leah shares intuitive insights in private Energy Healing to address the roots of disharmony. As an inspirational speaker and published author, Leah offers lively classes, experiential workshops, and keynotes.