The Wellness Universe presents Resilience for the Holidays: Tools, Tips, and Exercises for Well-being produced, created, and hosted by Leah Skurdal, featuring Sharon Carne, Aundrea Veney, Rachel Vasquez, Marisa Ferrera, and Gayle Nowak sharing self-care resources and how to fortify your resilience.
Introducing featured speaker: Sharon Carne, Sound Wellness Institute
Part 1/5 – Please Pass the Calm – Sound Therapy For Holiday Stress Relief
Written by Leah Skurdal
Ah! The holiday season is here – when we try to cram extra food, treats, baking, gifts, relatives, friends, parties, and performances into the last six weeks of the year – or we feel their absence. The holiday season can feel joyful and magical for some while stirring up tension, stressful expectations, and unresolved emotions for others.
In our family, I also added two kid birthdays into the middle of the six-week-end-of-the-year-marathon. By New Year's Eve, I was done with the holiday fa-la-la and went to bed early.
How do you manage the stress of the busy, joy-filled, sometimes chaotic, or sometimes lonely holiday season? What tools, techniques, and resources do you use to calm your nervous system and increase your spiritual well-being to enjoy the season?
One of the tools that help many people find stress relief during the holiday season is sound therapy.
An article in the Journal of Evidence-Based Complementary and Alternative Medicine cited a study on the effect of Tibetan singing bowl sound healing on stress reduction. After experiencing sound meditation during the study, "participants reported significantly less tension, anger, fatigue, and depressed mood" as well as increased feelings of spiritual well-being. The study concluded that Tibetan singing bowl meditation may offer a method "to induce the relaxation response, reduce stress, and potentially stress-related disease in the body." https://www.ncbi.nlm.nih.gov/pmc/articles/PMC5871151/
Great news for non-meditators! The study found the greatest benefit from sound healing occurred for people without any prior experience of singing bowl meditations. The 40–59-year-old age group, in particular, experienced a significant reduction in physical pain and tension after experiencing the Tibetan singing bowl and crystal bowl sound healing.
Sound healing offers one simple strategy for coping with stress
so you can find more peace and joy this holiday season.
At the Wellness Universe, we are thrilled to showcase our sound healing expert Sharon Carne, Director of Training and Program Development, at the Sound Wellness Institute.
Sharon explains,
Sound Wellness is a holistic modality that uses techniques based on sound and music to bring the body, mind, emotions, and spirit back into harmony. It is from this place of harmony that healing takes place.
Sharon Carne will be speaking at our third event in the Resilience Building Panel Series The Wellness Universe and I are producing:
Resilience for the Holidays –
Tools, Tips, and Exercises for Well-being
Saturday, December 10, 10-11:30amET
Full details and to register now FREE:
https://bit.ly/ResilienceForTheHolidays
How do you breathe calm and well-being into your life? The first tender step is to breathe calm into your heart. Sound nourishes your heart and nervous system with peace and well-being. Let's play!
Sharon Carne is a best-selling author, international speaker, master sound healer, publisher, and recording artist. As founder of Sound Wellness and the Sound Wellness Institute, she offers competency training on sound healing for holistic practitioners and wellness programs for the workplace. Connect with Sharon: https://bit.ly/WUSharonCarne
The Resilience for the Holidays event is FREE to register and attend, supported via your donation. Value: $149
The speakers are offering free gifts and valuable prizes for those who attend live.
Thank You for Your Support: We are grateful for your Pay-What-You-Can Donation to support this life-changing Wellness for All event.
Wellness for All programs are produced in partnership with The Wellness Universe supporting everyone to access wellness resources through real people supporting best mental health and self-care practices.
We believe happy, healthy, healed humans lead to world peace.
See you December 10th at 10am ET/7am PT!
Resource:  Effects of Singing Bowl Sound Meditation on Mood, Tension, and Well-being: An Observational Study, Tamara L. Goldsby, Ph.D., Michael E. Goldsby, Ph.D., Mary McWalters, BA, and Paul J. Mills, Ph.D., 2017 Jul; 22(3): 401–406. Published online 2016 Sep 30. Doi: 10.1177/2156587216668109  https://www.ncbi.nlm.nih.gov/pmc/articles/PMC5871151/
---
All information, content, and material are for informational purposes only and are not intended to serve as a substitute for the consultation, diagnosis, and/or medical treatment of a qualified physician or healthcare provider. The information supplied through or on this page, or by any representative or agent of The Wellness Universe, is for informational purposes only and does not constitute medical, legal, or other professional advice. Health-related information provided through this website is not a substitute for medical advice and should not be used to diagnose or treat health problems or to prescribe any medical devices or other remedies. The Wellness Universe reserves the right to remove, edit, move or close any content item for any reason, including, but not limited to, comments that are in violation of the laws and regulations formed pursuant to the Federal Food, Drug, and Cosmetic Act. None of the posts and articles on The Wellness Universe page may be reprinted without express written permission.
---
Monthly New Moon SisterCircles for Self-Care and Empowerment, brought to you in partnership with Deborah Roth, WomanSpirit Coach, Interfaith Minister, and Wellness Universe Group Leader exclusively for Wellness for All programming for The Wellness Universe.
Catch the recorded session(s) and be sure to join the next LIVE class! 
Register today:  https://bit.ly/NewMoonSisterCircles
---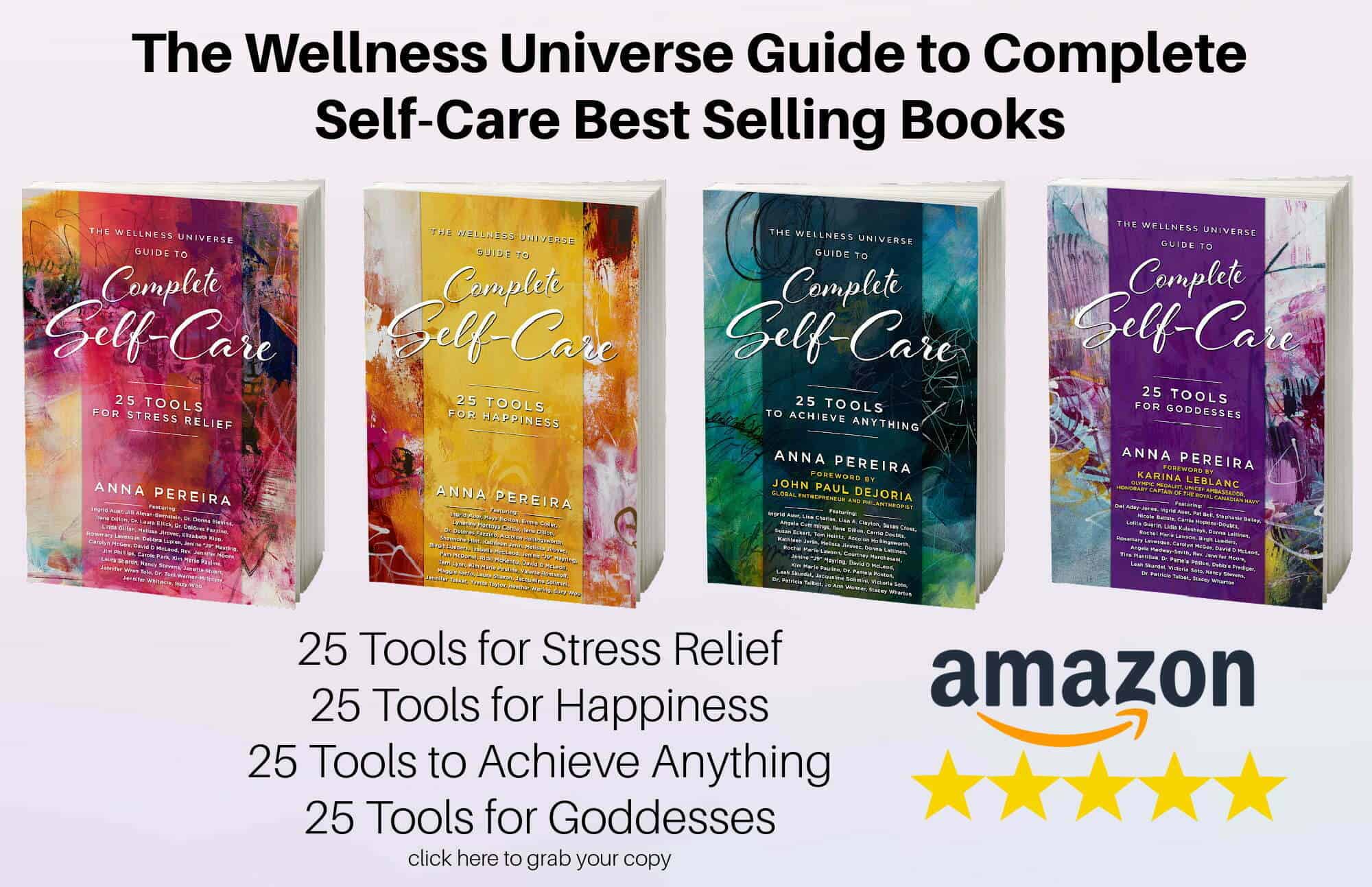 With over 250 independent reviews see how our self-care books are helping thousands of people around the world. Digital and paperback books are available now.
---
 Connect to the people that help you live your best life: The Wellness Universe
Leah Skurdal guides people to up-level their stress resilience to improve relationships. Leah shares intuitive insights in private Energy Healing to address the roots of disharmony. As an inspirational speaker and published author, Leah offers lively classes, experiential workshops, and keynotes.