You may be feeling overwhelmed these days. These are undoubtedly challenging times. But is your strong reaction to what's happening today all yours, or are you experiencing stress reverberating from the past? We are most likely also carrying the imprints of the effects of tumultuous times from our ancestors. Perhaps you feel it as a weight but are unsure of its origin. You know it is there but don't know where it came from. Ancestral Clearing® can help you shift the weight you may carry from your ancestors.
We carry echoes of the past
We carry the echoes of the trials and tribulations of our ancestors. Some of these impressions benefit us as gifts, such as resilience and resistance to certain diseases. And we are also marked with the burden of unresolved energies, the residue of the unfinished business of the past.
The experience of trauma shifts how we handle stress
Science has been able to measure some of these imprints as epigenetic changes. Rachel Yehud is a research scientist who specializes in epigenetics and intergenerational trauma. Yehuda and her group at the Icahn School of Medicine at Mount Sinai and the James J. Peters Veterans Affairs Medical Center in Bronx, N.Y. found, for example, descendants of Holocaust survivors have lower levels of cortisol. This hormone helps us manage stress. Other human epigenetic studies have revealed that, as individuals, we carry the effects of trauma we experienced during childhood and adolescence. And other studies have shown that the impact of trauma can be transgenerational. Stressors in our environment alter the expression of genes without changing the DNA sequence. For example, certain gene expressions may be turned on or off for generations, affecting your behavior. The work of Yehuda and her team and others has shed light on these epigenetic shifts.
Stress can affect the family for generations
So, we are beginning to understand how inherited fears and other stressors can affect the health and behavior of a family for generations. Our ancestors went through trials and tribulations one generation after the next. The information from these experiences lives within us. Some of what we are endowed with gives us extraordinary abilities to adapt to changes and upheaval in life. Some of it is the residue of unresolved stress from long ago.
Ancestral Clearing® can help us release unhealthy patterns
Some modalities help us release the weight of these unhealthy burdens. Ancestral Clearing®, developed and taught by John Newton of Health Beyond Belief, LLC, is one such modality. You may be noticing old, negative patterns echoing into your life from your family. You don't have to continue feeling the influence of these imprints because there are tools, such as Ancestral Clearing®, that can help you become free from it.
An example of how Ancestral Clearing® helped someone
Sometimes, we don't know what we're carrying until we no longer have it. Yesterday, I worked with a client who shed the burden of so many years of transgenerational hurts and wrongs, personal, familial, and cultural. The power of the sacred healing space we occupy as clients and Ancestral Clearing Practitioners is hard to describe. But it sure can be felt. Astonishing really. And to add to it all, the client works the land for her family and business. This land has seen many different hands work the land and experience such turmoil over the years. The earth is such a wondrous transformational force. Imagine the powerful plants that will grow as a result of this woman's loving and liberated hands going forward. She and I are both so grateful for this process, for each other, the land, and the Creator. The experience of this client is just one example of many that I have witnessed over the last nine years I have shared the Ancestral Clearing® process as a Practitioner of the work.
You carry the wisdom of your ancestors
You were born into this realm, at this time, and into this family line. You have a profound purpose only you can fulfill for your bloodlines and all their relationships. The ancestors are alive within you. Their footprints echo in every cell in your body. Take heart! Even with all the trials and traumas they went through and all you have endured in this lifetime, you are instilled with such wisdom through the ages. And it lives, thriving deep within you. Go forward into your next step, knowing the depth and breadth of wisdom you carry and how many are stepping with you, cheering you on.
Elizabeth Kipp is a Chronic Pain Specialist, Trauma-Trained and Yoga-Informed Addiction Recovery Coach, Ancestral Clearing® Practitioner, Yoga, and Meditation Teacher, and international best-selling author of "The Way Through Chronic Pain: Tools to Reclaim Your Healing Power. She focuses on helping people realize the power of their inherent healing.
Connect with Elizabeth on The Wellness Universe.
---
All information, content, and material are for informational purposes only and are not intended to serve as a substitute for the consultation, diagnosis, and/or medical treatment of a qualified physician or healthcare provider. The information supplied through or on this page, or by any representative or agent of The Wellness Universe, is for informational purposes only and does not constitute medical, legal, or other professional advice. Health-related information provided through this website is not a substitute for medical advice and should not be used to diagnose or treat health problems or to prescribe any medical devices or other remedies. The Wellness Universe reserves the right to remove, edit, move, or close any content item for any reason, including, but not limited to, comments that are in violation of the laws and regulations formed pursuant to the Federal Food, Drug, and Cosmetic Act. None of the posts and articles on The Wellness Universe page may be reprinted without express written permission.
---
The Wellness Universe presents Soul Language Expert Lisa Dadd, Consultant & Soul Language Certified Sales Trainer guiding you through a 12-month program for heart-centered, business-minded wellness-preneurs.
Catch the recorded session(s) and be sure to join the next LIVE class!

Register today: https://bit.ly/SoulSales
---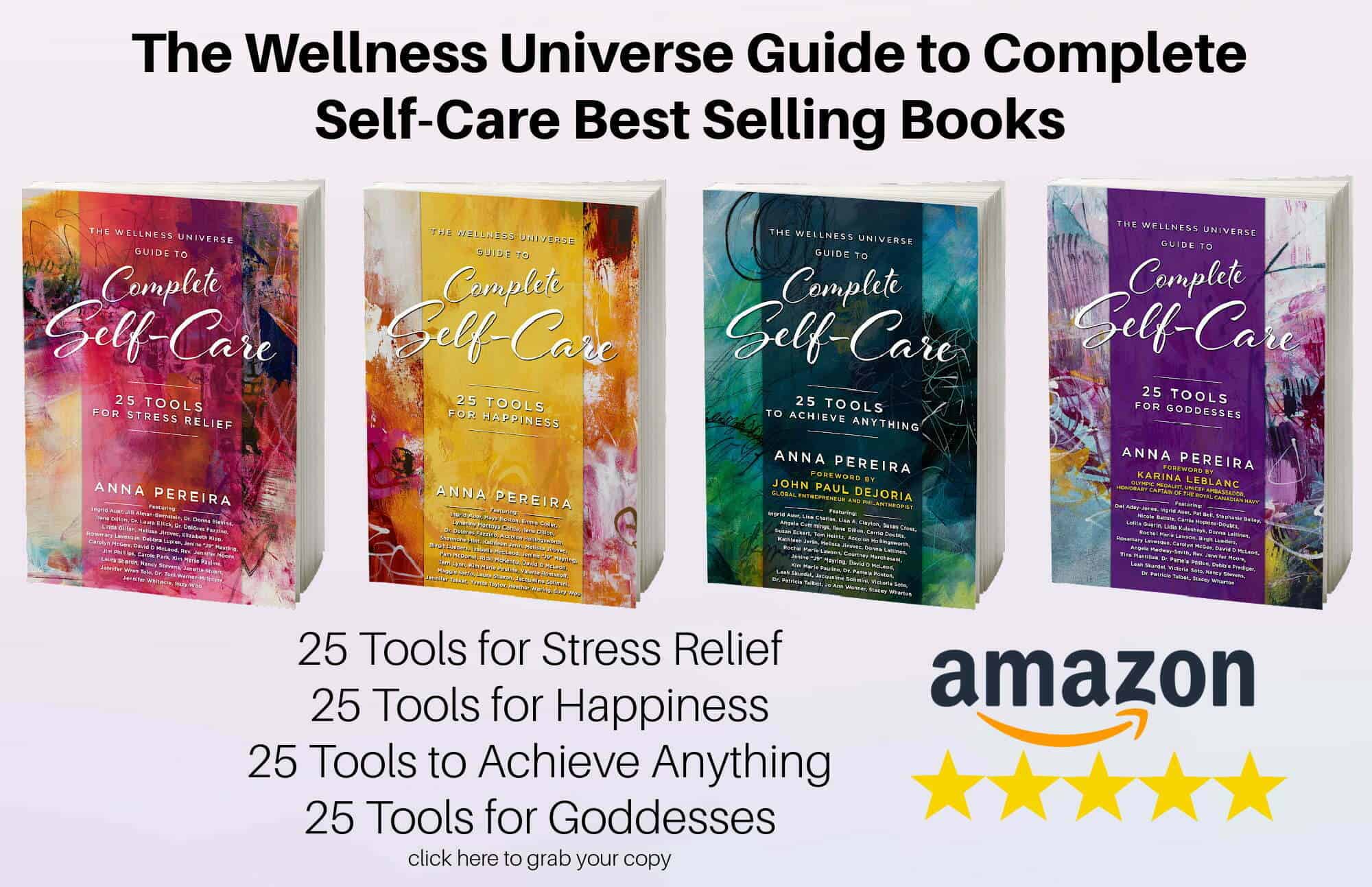 With over 250 independent reviews see how our self-care books are helping thousands of people around the world. Digital and paperback books are available now.
---

Connect to the people that help you live your best life: The Wellness Universe
Elizabeth is a Health Facilitator, Empowerment Coach, EFT/Tapping and Ancestral Clearing Practitioner, and Kundalini Yoga Teacher, helping people to step into the power of their own healing. She has turned her attention as a patient advocate and health facilitator in service to the alarmingly high population of people who suffer from stress, chronic pain, and the quest for a life free from suffering.