Let go of how you think things should be and allow what IS to be perfect just the way it is. Your view of life is limited and based on your limiting thoughts, beliefs, and fears. Whatever is going on in your life right now, in this moment, is exactly what you need to be experiencing for your soul's evolution and growth or it would not be so. This is hard for many of you to accept, especially if you are experiencing hardship or challenges in your life.
No matter what you are experiencing, it is important for you to continually look within yourself and ask what it is that this experience is here to teach you. Perhaps you are being called to develop more patience, trust, or a deeper capacity for love and compassion. Whatever it is, you can be assured that by being willing to look within to see the truth about what is really going on for you, the burden will be lifted, and you will move forward with more grace and ease.
The key is to stop resisting what you are experiencing and to not get stuck in the role of "victim" for this will surely bring you to deeper and deeper feelings of despair.
There is a blessing in every experience and if you look for it, you will find it.
Marisa's Musings
This message isn't easy to accept and yet I know from personal experiences that it's true. Whenever I resist what's going on in my life that I don't like, things seem to get worse, and I feel more anxiety and stress. It isn't until I surrender and let go of my attachments to a particular outcome that I begin to feel more peaceful about my situation and also begin to see my path with more clarity.
When I look back at some of my past struggles, I can see the blessings in them. Now, I do my best to look for the blessings in every moment, even when a part of me wishes my circumstances were different. I understand from what I've learned about the Law of Attraction that focusing on what I believe isn't working in my life doesn't serve me. In fact, it will only bring me more of what I don't want. Knowing this helps me to let go and move into a state of surrender and trust.
I came across a prayer many years ago written by Marianne Williamson that also supports me during these unpleasant times. I continue to use this prayer whenever I need help in letting go. This prayer has helped me get through many challenging times and I believe it can help you too.
Dear God/Source/Universe,
I surrender this situation to you.
May it be used for your purposes.
I ask only that my heart be open to give and to receive love.
May all the results unfold according to your divine will.
Amen
——————-
If you're experiencing challenges in one or more family relationships and have a desire to create more harmony and deeper connections, I invite you to schedule a complimentary call with me. I'd love to support you in getting more clarity around what steps you can take to turn things around in a positive direction.
Connect with Marisa today!
---
All information, content, and material are for informational purposes only and are not intended to serve as a substitute for the consultation, diagnosis, and/or medical treatment of a qualified physician or healthcare provider. The information supplied through or on this page, or by any representative or agent of The Wellness Universe, is for informational purposes only and does not constitute medical, legal, or other professional advice. Health-related information provided through this website is not a substitute for medical advice and should not be used to diagnose or treat health problems or to prescribe any medical devices or other remedies. The Wellness Universe reserves the right to remove, edit, move or close any content item for any reason, including, but not limited to, comments that are in violation of the laws and regulations formed pursuant to the Federal Food, Drug, and Cosmetic Act. None of the posts and articles on The Wellness Universe page may be reprinted without express written permission.
---
The Wellness Universe Q&A, Meet & Greet
A warm gathering for Members and those thinking of becoming members of The Wellness Universe.
Come and meet with our Wellness Universe Mission Ambassador Nicole, AKA Nikki, Batiste for a welcoming gathering to inform you about our community, connect to other world-changers, and how to get involved.
---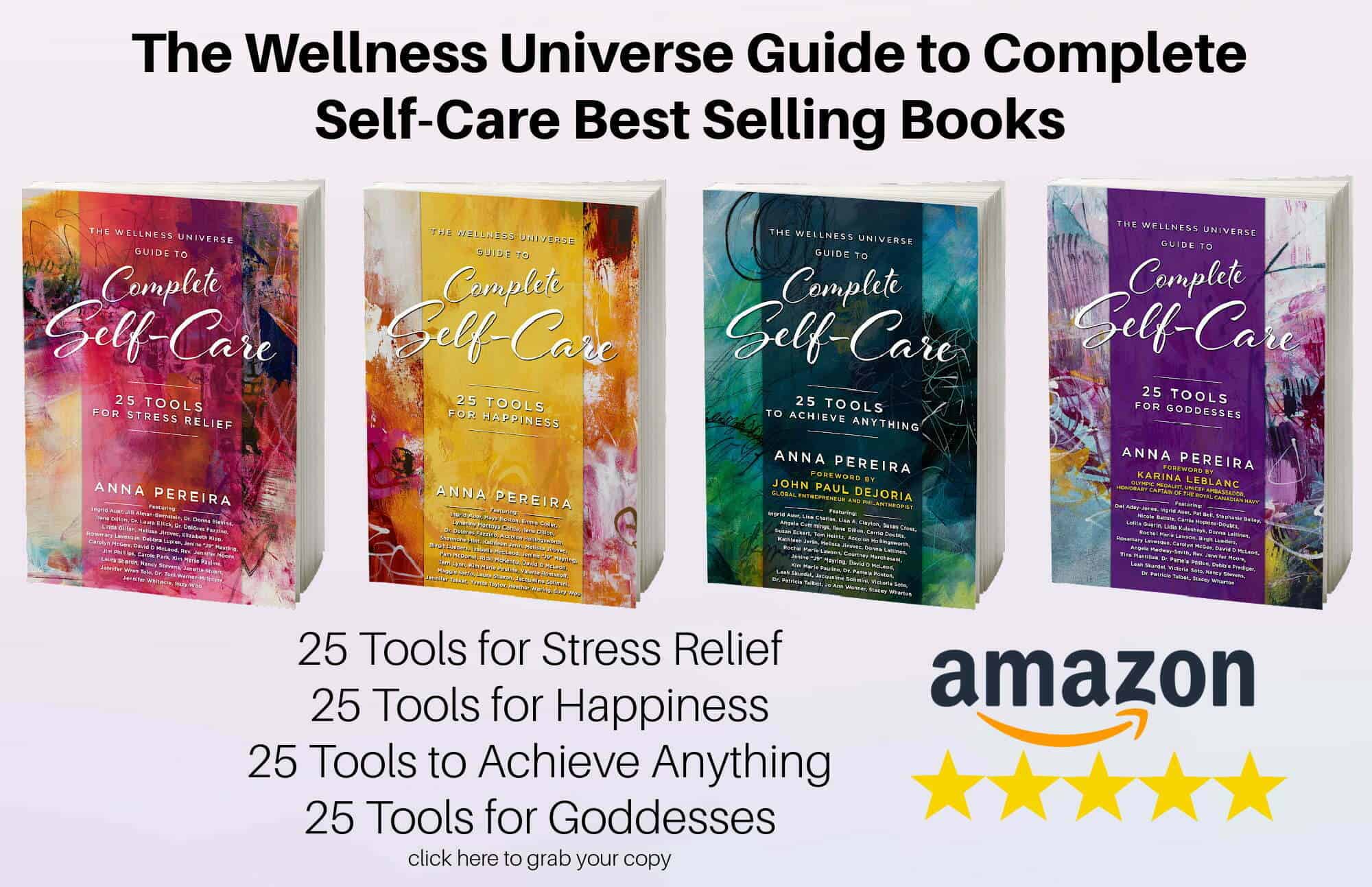 With over 250 independent reviews see how our self-care books are helping thousands of people around the world. Digital and paperback books are available now.
---
Self-development, self-care, and inspirational classes and sessions by Wellness Universe World Changer instructors who support your total well-being.
Visit The Wellness Universe Lounge today!
---
The Wellness Universe is here to serve your best well-being. If you are experiencing anxiety, grief, overwhelm, guilt, anger, or seeking ways to cope and get help for stress, relationships, parenting, or any other issue during this challenging time, we have wonderful resources for you to connect with. Our WU Best Help members are offering reduced rates, sliding scale payment options, and even pro-bono sessions.
WU Best Help
As a Women's Empowerment Coach & Mentor,  Marisa empowers women to authentically express themselves and create healthy boundaries so they can experience deeper connections and more harmonious family relationships. She invites you to join her FB community if this interests you.  
https://www.facebook.com/groups/MagnifyYourMagnificence/