Chronic pain is misunderstood
My experience of talking with thousands of chronic pain sufferers is that the voice of chronic pain is misunderstood or not heard at all. In chronic pain, we tend to speak from one of two extremes: we either constantly complain or remain silent. I have done my best to give voice to the chronic pain sufferer honestly and offer the insights I gained from finding my way through chronic pain. If people better understand this terrain, chronic pain sufferers are more likely to get higher-quality help and heal faster.
The body and the breath are always in the present moment. Still, chronic pain sufferers go to great lengths to dissociate from what they feel physically, emotionally, or spiritually. Our sense of safety is so threatened that we collapse our breath and self-esteem. Our connection to our friends, family, ourselves, and our Higher Power is sorely tested, even to the breaking point.
Chronic pain steals our attention away from everything but itself. Our power is greatly diminished as we grapple with the forces it brings to bear. We lose track of the present moment, becoming hooked by our past and harried by what we imagine about our future. Our breath is shortened, so we forget how to relax into the long exhale.
When our breathing pattern becomes dysfunctional, we lose our ability to nourish the body. When we dissociate from the body, we vacate the very place where our healing power lies. We leave the body temple, where the mind, body, and spirit merge.
Why the war with pain is a problem
Western culture views pain as something to avoid by treating or numbing it or by somehow altering the way we experience it as a sensation. I am not saying that we should never use pain medication. However, I am saying that we need to use pain medication wisely. We are at war with pain. We have forgotten that pain is simply a part of healing.
Reclaiming the body temple
To heal chronic pain and its effects, we must reclaim the body temple. It is a journey that, at its core, is spiritual in nature. We must take back our power from the clutches of chronic pain. We must reconnect to and deepen our relationship with ourselves and with our Higher Power: Source of All That Is, including the source of our healing.
On my healing journey, I came to a point where I was just done with the pain. I decided and committed to better myself and do whatever it took to find my way through chronic pain. It wasn't about getting rid of it or getting away from it. It was about finding my way through it. And that's a significant distinction when it comes to pain. When we try to get rid of pain or avoid it or even numb it or any of that kind of thing, we're just feeding it. But if we can learn just to sit and accept and surrender to our experience, suddenly that energy changes from the pain of trying to funnel Niagara Falls through a pipe to the pipe just disappearing and you becoming Niagara Falls.
I created The Way Through Chronic Pain: Tools to Reclaim Your Healing Power as both a book and a course to give chronic pain sufferers a guide through the path of healing. This body of work is also for those in the health care field and for the caretakers and loved ones who work with chronic pain sufferers.
This is the journey I took to reclaim my body temple. Here I trace the steps and share the tools I used to pry myself free from the grip of chronic pain. I rediscovered the peace in being comfortable in my skin. I reclaimed my physical, emotional, and spiritual power to shift from living my fate to living my destiny. And I discovered the power of healing that lives so profoundly and dynamically within.
This is the journey you can take, too. Your body wants to heal. You do not have to suffer.
In partnership with The Wellness Universe, I am offering a 12-part course, "The Way Through Chronic Pain: Tools to Reclaim Your Healing Power," on the first Tuesday of every month beginning Tuesday, June 7, from 6 pm-7 pm (EST). This course is based on my book and my journey of healing over forty years of chronic pain. A pay-what-you-can structure supports this donation-based flex course. Donate upon registration, during sessions, or at your convenience, as you experience the transformation you seek to live your best life—free seats for those in need. If you're interested, please register here.
Elizabeth Kipp is the author of The Way Through Chronic Pain: Tools to Reclaim Your Healing Power. She is a Chronic Pain Management Specialist, Addiction Recovery Coach, and Ancestral Clearing Practitioner.
Connect with Elizabeth Kipp on The Wellness Universe and walk away feeling better!
---
All information, content, and material are for informational purposes only and are not intended to serve as a substitute for the consultation, diagnosis, and/or medical treatment of a qualified physician or healthcare provider. The information supplied through or on this page, or by any representative or agent of The Wellness Universe, is for informational purposes only and does not constitute medical, legal, or other professional advice. Health-related information provided through this website is not a substitute for medical advice and should not be used to diagnose or treat health problems or to prescribe any medical devices or other remedies. The Wellness Universe reserves the right to remove, edit, move or close any content item for any reason, including, but not limited to, comments that are in violation of the laws and regulations formed pursuant to the Federal Food, Drug, and Cosmetic Act. None of the posts and articles on The Wellness Universe page may be reprinted without express written permission.
---
The Wellness Universe presents Carol Pilkington, a Self-Development Expert Leader guiding you through Creating Joyful Relationships – Self-Development for Happier and Healthy Relationships 6-month program that will help you to enjoy fulfilling relationships.
Register today prior to the LIVE launch:  https://bit.ly/CreatingJoyfulRelationships
---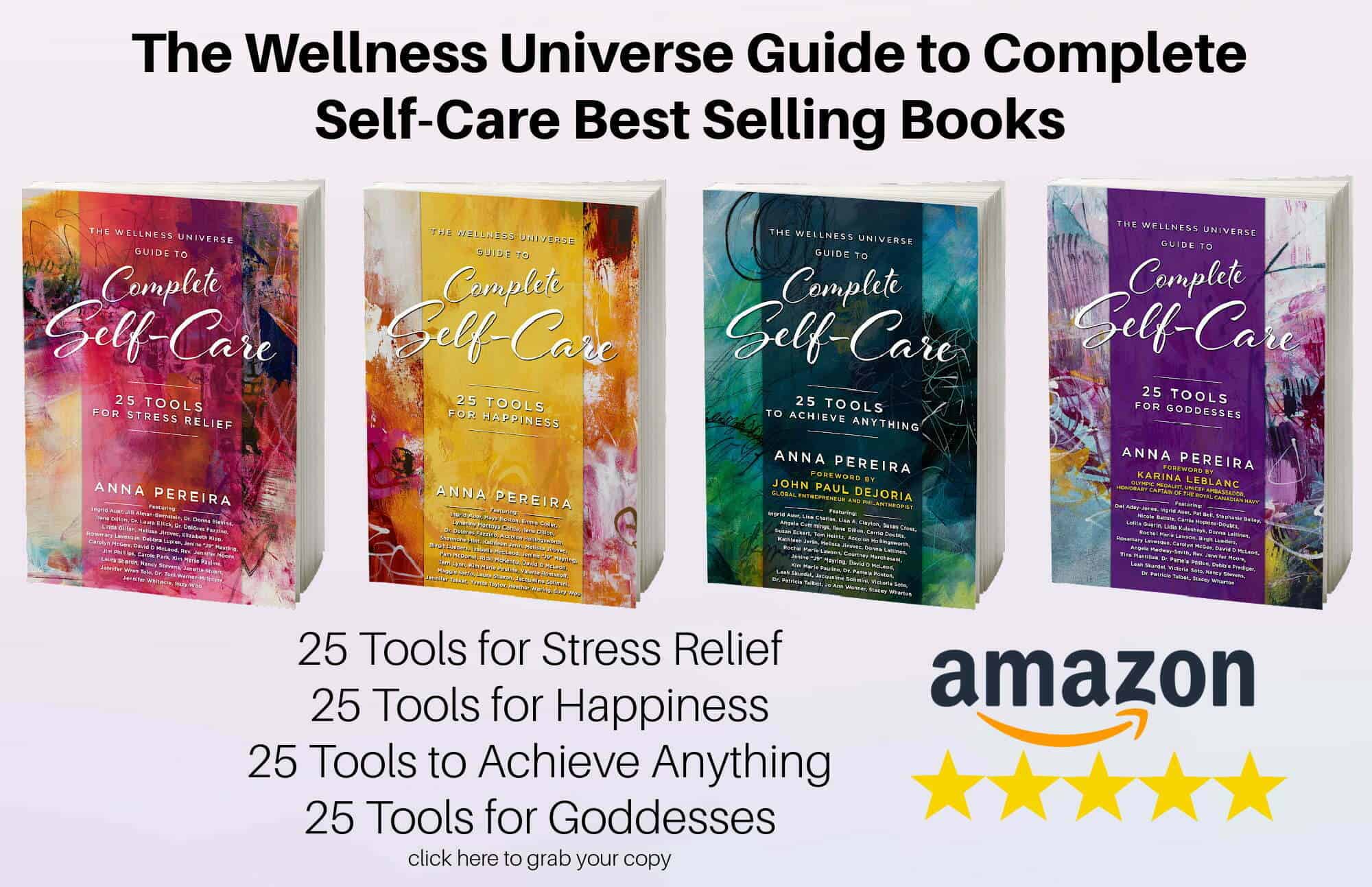 With over 250 independent reviews see how our self-care books are helping thousands of people around the world. Digital and paperback books are available now.
---
Self-development, self-care, and inspirational classes and sessions by Wellness Universe World Changer instructors who support your total well-being.
 Visit The Wellness Universe Lounge today!
---
The Wellness Universe is here to serve your best well-being. If you are experiencing anxiety, grief, overwhelm, guilt, anger, or seeking ways to cope and get help for stress, relationships, parenting, or any other issue during this challenging time, we have wonderful resources for you to connect with. Our WU Best Help members are offering reduced rates, sliding scale payment options, and even pro-bono sessions. WU Best Help
Elizabeth is a Health Facilitator, Empowerment Coach, EFT/Tapping and Ancestral Clearing Practitioner, and Kundalini Yoga Teacher, helping people to step into the power of their own healing. She has turned her attention as a patient advocate and health facilitator in service to the alarmingly high population of people who suffer from stress, chronic pain, and the quest for a life free from suffering.