The concept of self-love has thankfully evolved over the past several years.
For many years the idea was looked upon as egocentric, selfish, and self-serving. As the political climate ebbs and flows and strong female leads take center stage more often, the idea of living life for yourself, taking care of yourself, and living for your own dreams has become a common driving message. And while women are often the center of these conversations, this is a message that men will also benefit from – in some cases, even more so.
What Is Self-Love at Its Core?
Self-love is self-acceptance and that is a gift we can each give ourselves no matter our gender.  Knowing that every thought you have is valid and every dream you have is worth pursuing is a message we cannot hear enough. Accept yourself for who you are, and who you were meant to be. Accept your faults, your talents, your fears, and your loves.
Self-love is reminding ourselves that we can continue on through difficult times, relationships, and events. Loved ones get sick, careers end, and we all get sad or depressed sometimes. Knowing how to recognize your emotions, how to acknowledge them, and how to give yourself what you need to move on is self-love at its finest.
Self-love is being patient with ourselves when we stumble, fall, or fail. Knowing how to pick yourself up and brush yourself off gets easier the more comfortable you are with yourself. Your personal confidence gives you a sense of pride and courage that will not be swayed by outside opinions.
Self-love is learning to be patient with yourself as you grow. You cannot conquer the world in one day. You cannot change your life path in a week. Just as you cannot change the course of the moon. Self-love means giving yourself the grace and patience you need to push ahead at a pace that is right for you. Not faster. Not slower. Do not get frustrated, creating a movement takes time.
Self-love means opening yourself up to truly love another, mind, body, and spirit. There is no greater love than when you are so confident in who you are that you no longer need to focus any energy on what your partner might want you to change.
Self-love means living with intention. Knowing how you're spending your emotional, mental, financial, and physical energy and if they bring you joy, frustration, or sadness is an incredible gift. Live with intention and determination. Give your energy to the places that deserve it and learn to say no, or delegate anything else that does not fulfill you in some way.
As we break down what self-love is at its core, it becomes clear that there is not one simple, easy answer.
Self-love is different for each of us depending on what we individually need in our lives at the time. Individual practices of self-love may change from week to week or month to month, and that's okay.  Whether you are young or old, rich or poor, active or sedentary, have big dreams of growth or leisure, self-love, and full acceptance will help you get there in one piece… one, relaxed, happy, comfortable, piece.
What does self-love at its core mean to you? Please share your thoughts with us in the comments section below!
Did you know you can find help here? From personal to professional well-being, connect with someone who can guide you to a happier, healthier, and whole life! Become a WU Friend today!
If you provide support or products that make the world a better place and help humanity live in health, happiness, and wholeness, join us as a WU World-Changer.
– The Wellness Universe
*First published on June 17, 2019.
---
All information, content, and material are for informational purposes only and are not intended to serve as a substitute for the consultation, diagnosis, and/or medical treatment of a qualified physician or healthcare provider. The information supplied through or on this page, or by any representative or agent of The Wellness Universe, is for informational purposes only and does not constitute medical, legal, or other professional advice. Health-related information provided through this website is not a substitute for medical advice and should not be used to diagnose or treat health problems or to prescribe any medical devices or other remedies. The Wellness Universe reserves the right to remove, edit, move or close any content item for any reason, including, but not limited to, comments that are in violation of the laws and regulations formed pursuant to the Federal Food, Drug, and Cosmetic Act. None of the posts and articles on The Wellness Universe page may be reprinted without express written permission.
---
The Wellness Universe introduces you to Dr. Lynn Anderson Ph. D, ND, Holistic Health Expert Leader, Author, and Speaker in partnership with The Wellness Universe, Wellness for All programming instructing her live virtual flex course: HEALTH You Are What and How You Eat
Catch the recorded session(s) and be sure to join the next LIVE class! 
Register today:  https://bit.ly/HEALTHDrLynn
---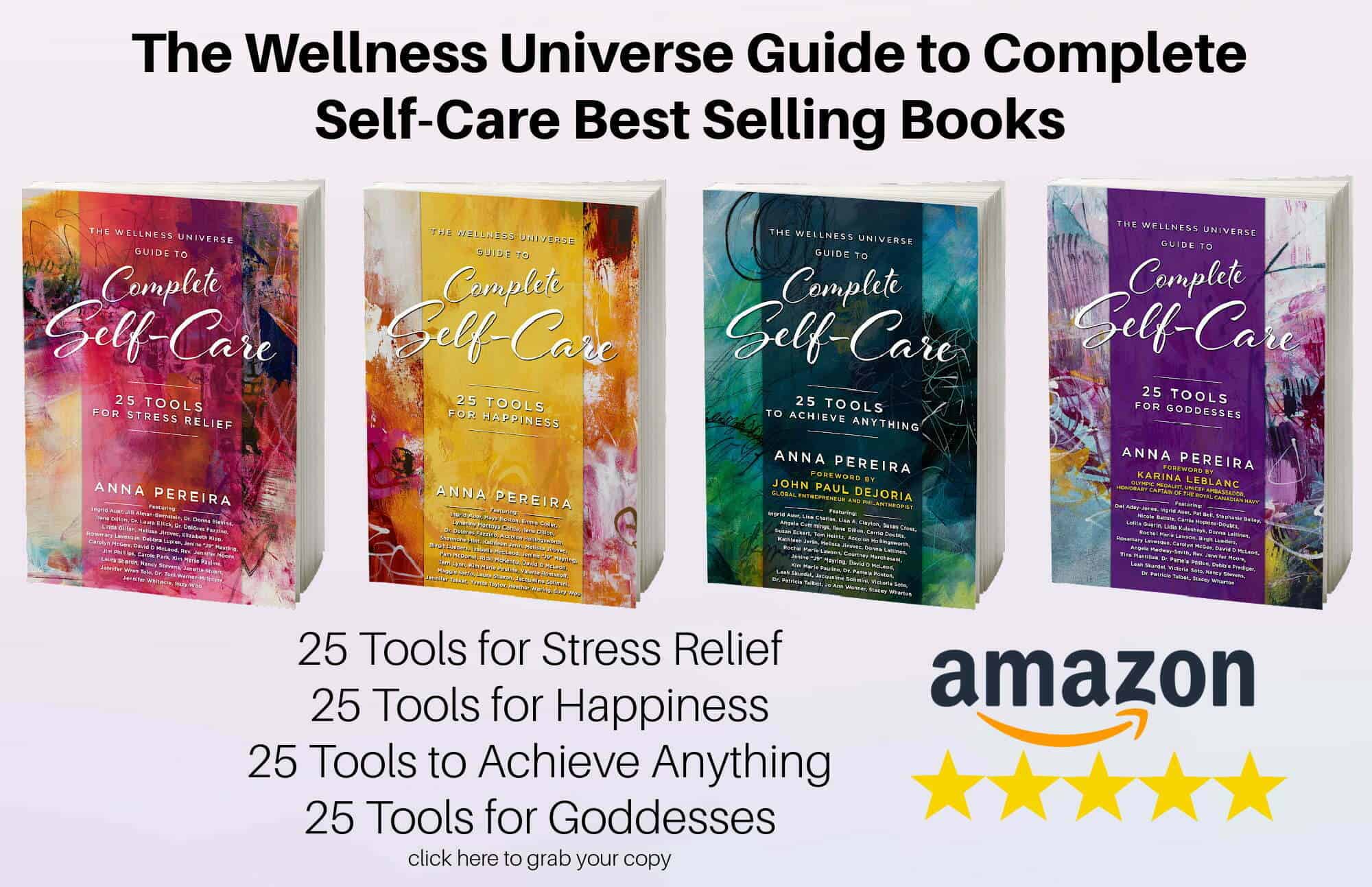 With over 250 independent reviews see how our self-care books are helping thousands of people around the world. Digital and paperback books are available now.
---
Self-development, self-care, and inspirational classes and sessions by Wellness Universe World Changer instructors who support your total well-being.
 Visit The Wellness Universe Lounge today!
---
The Wellness Universe is here to serve your best well-being. If you are experiencing anxiety, grief, overwhelm, guilt, anger, or seeking ways to cope and get help for stress, relationships, parenting, or any other issue during this challenging time, we have wonderful resources for you to connect with. Our WU Best Help members are offering reduced rates, sliding scale payment options, and even pro-bono sessions. WU Best Help
The Wellness Universe is your resource for health, wellness, well-being, and transformation. We serve and support professionals who make the world a better place and individuals and groups who seek their best life.
A woman owned company; having the vision in 2013, Anna Pereira launched the first directory in 2015 bringing together a community of members making the world a better place to be found by those seeking their best life. The Wellness Universe has grown since then to be a one-stop shop for total wellness support! We are a vetted community, online directory, book publisher, resource center, event producer, content platform, and so much more, supporting whole-health and well-being on a global scale.
The Wellness Universe is a home that connects industry professionals in the health, wellness, and well-being fields to seekers of total well-being. WU provides our WU World-Changer members with peer support, Wellness Universe produced events (live and online), projects, visibility, business mentoring, and community. Through The Wellness Universe our WU World-Changer members serve WU Friends, seekers of health, wellness and transformation, with coaching, workshops, content and more.
The Wellness Universe provides individuals and groups seeking their best lives with access to our members, wellness content, educational resources, and guidance in all areas of wellness to transform visions of how they want to live life into the life they experience.
Through the directory, WU Featured Blog, SoulTreat wellness retreat, Self-Care Books, group well-being programs, and online learning center, The Lounge, The Wellness Universe provides many avenues to support whole health, mind, body, spirit and planet.
Join us today! Wellness Professional or Seeker of Your Best Life