Have you noticed a moment when the power went out and the house suddenly became strangely quiet? Recently, I had that experience when abruptly the refrigerator hum, the furnace fan, and the air conditioner all stopped at once. Without the internal hum, the totally quiet house seemed rather unnatural.
We don't often get moments of stillness in our loud, chaotic world. Many moons ago, after graduating from college, I spent three months camping in Mexico with friends—one of the highlights of my life. One day, after leaving the loud city, we stopped at a quiet canyon. I walked alone on a narrow, canyon trail away from the others, into the stillness, and watched a hawk circling overhead. My heart ached to soar with the hawk above the noise, away from the crowds. I go to that place in my memory when I crave stillness and quiet.
What's your relationship with quietude and stillness? Are you comfortable without sound?
Do you need outer quiet to find inner stillness? Sometimes I do. Too much noise for a prolonged time throws me off my game, and I crave outer stillness to reconnect to my inner stillness. How about you?
When is a time you were intensely focused on an enjoyable activity–playing a sport, making art, cooking, painting, sculpting–and your monkey mind was absent?
Do you make time for inner stillness?
Creativity comes from the place of inner stillness.
Benefits of making time for quiet and stillness:
Align with inner wellbeing
Tap into inner calm
Hear your own wisdom
Let go of what no longer serves
Reconnect to creativity
Find solutions
Feel confident
Relax facial muscles
Improve sleep, concentration, and memory
Refocus on what's important
Lower stress levels
Reduce anxiety by getting out of your mind. Instead of focusing on thoughts, focus on the present moment. The problem is not here, now. Notice what is here, now.
Be present with what is. You don't have to like it. Consciously choose your response.
Cultivate stillness
I invite you to give yourself the gift of inner stillness. There are many ways to find stillness within yourself, beyond your favorite physical activity or artistic expression.
Get out in nature: walk in the woods, snowshoe, garden, rollerblade, whatever is fun for you. Getting in touch with soil and water reconnects you to your right relationship with the earth.
Five-ten minutes a day, give yourself space for stillness. Turn off your phone, and all electronics. Set up an interruption-free zone. Look at a blank wall or close your eyes. Observe your emotions. Manage your thoughts. Become aware of your physical body, rather than be in your head.
Practice The Art of Jazz Living by applying the five principles of improvisational, jazz music to daily living to become more agile and tap into your creative, inner wisdom.
Find your Rhythm. Bring awareness to your physical body. Notice your breath.
Reconnect to your wellbeing within. Focus inward behind your heart in front of your spine. Imagine you can step through a doorway to your inner stillness.
Listen for The Groove. What wants to express uniquely through you?
When you catch an inspiration, take action, and Share Your Voice.
Listen outwardly to others and Collaborate in a give-and-take sharing of voices.
You will find when you create space for stillness, your inner wellbeing will shine through the outer noise. And that is a benefit not only to you but to everyone around you. As you heal yourself, you heal the world.
Schedule a time to cultivate your inner wellbeing through guided meditation. You're invited to join us for Mid-Week Reset Meditation, on the first and third Wednesdays of the month, 9:30-10amET. Join us live for a refreshment break. Over the first few minutes, we take the energetic pulse of who is in the virtual room. Then, we record a 20-minute guided meditation to your inner wellbeing to help you reset your energy for the rest of the week.
Can't join live at that time? No worries. Register and get the recording to listen at your leisure.
The Mid-Week Reset Meditation is provided to you as a free/donation-based offering as part of the Wellness for All programming because The Wellness Universe believes healthy, happy, healed humans lead to peace globally.
Hope you will join us live. Here's the link to register. https://bit.ly/WUMidWeekMeditation
If you would like to chat about your journey to inner stillness, contact me on my WU profile.
To your wellbeing,
Leah
Connect with Leah at The Wellness Universe.
---
All information, content, and material are for informational purposes only and are not intended to serve as a substitute for the consultation, diagnosis, and/or medical treatment of a qualified physician or healthcare provider. The information supplied through or on this page, or by any representative or agent of The Wellness Universe, is for informational purposes only and does not constitute medical, legal, or other professional advice. Health-related information provided through this website is not a substitute for medical advice and should not be used to diagnose or treat health problems or to prescribe any medical devices or other remedies. The Wellness Universe reserves the right to remove, edit, move or close any content item for any reason, including, but not limited to, comments that are in violation of the laws and regulations formed pursuant to the Federal Food, Drug, and Cosmetic Act. None of the posts and articles on The Wellness Universe page may be reprinted without express written permission.
---
The Wellness Universe presents Elizabeth Kipp, Stress Management Specialist guiding you through The Way Through Chronic Pain: Tools to Reclaim Your Healing Power a 12-month program that will help you to heal from chronic pain. 
Catch the recorded session(s) and be sure to join the next LIVE class! 
Register today: https://bit.ly/3L
---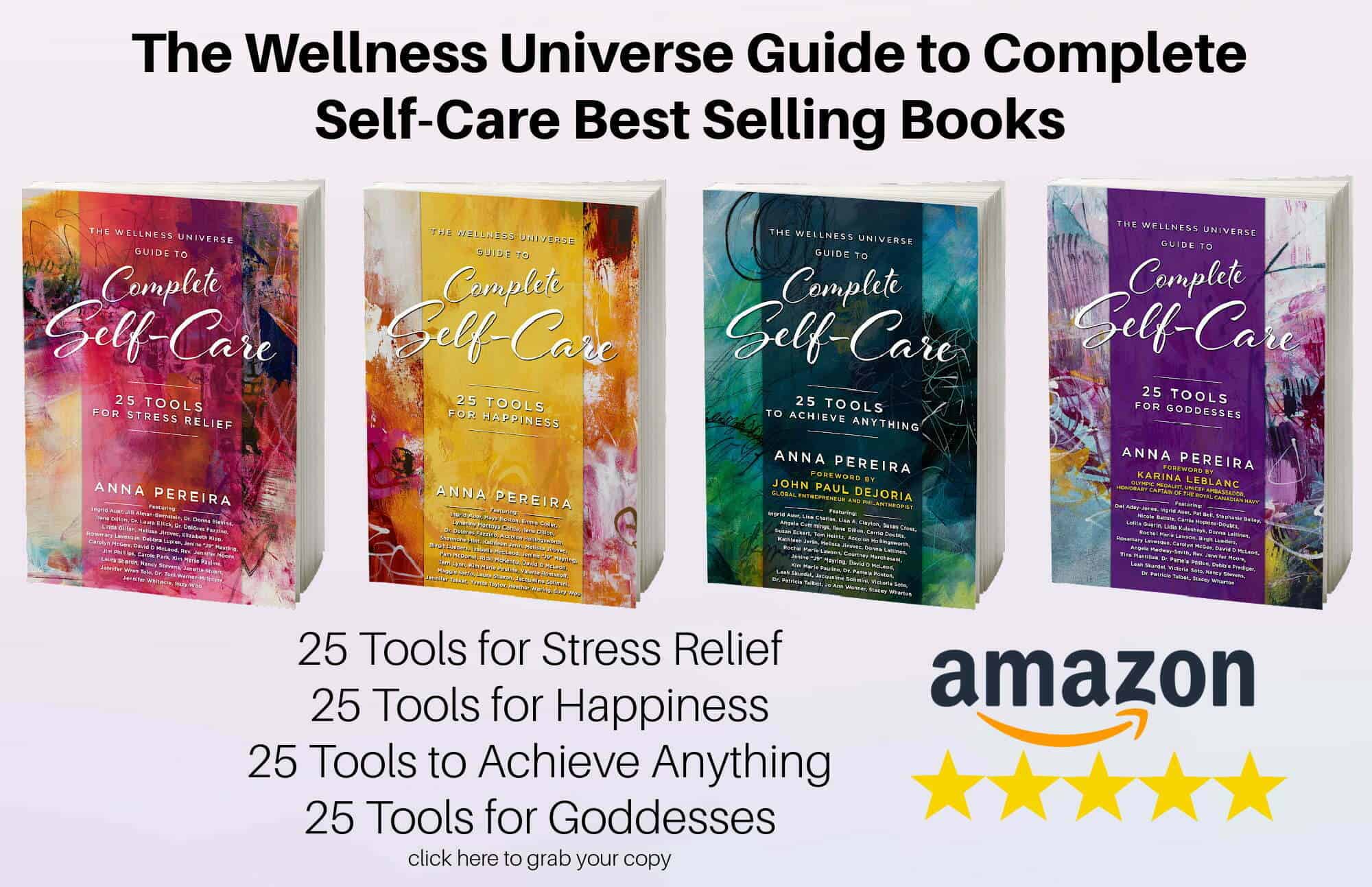 With over 250 independent reviews see how our self-care books are helping thousands of people around the world. Digital and paperback books are available now.
---
Self-development, self-care, and inspirational classes and sessions by Wellness Universe World Changer instructors who support your total well-being.
 Visit The Wellness Universe Lounge today!
---
The Wellness Universe is here to serve your best well-being. If you are experiencing anxiety, grief, overwhelm, guilt, anger, or seeking ways to cope and get help for stress, relationships, parenting, or any other issue during this challenging time, we have wonderful resources for you to connect with. Our WU Best Help members are offering reduced rates, sliding scale payment options, and even pro-bono sessions. WU Best Help
Leah Skurdal guides people to up-level their stress resilience to improve relationships. Leah shares intuitive insights in private Energy Healing to address the roots of disharmony. As an inspirational speaker and published author, Leah offers lively classes, experiential workshops, and keynotes.