My husband would have been 67 today. I've been bracing myself for this day because it's a reminder that he's not here to celebrate with me.
Tom and I were both December babies. We had an agreement that December was "Birthday Month." We celebrated each other the entire month, giving presents, going on vacations, visiting friends and loved ones, and generally partying our way through life. Last year was my first December of widowhood. It was a hard month, even though I thought I was prepared for it. I wasn't. I felt his absence so deeply and it scared me to think that life would never feel joyful again.
I find myself facing this December much as I would if I were checking on the sturdiness of a leg that had been broken and healed recently before setting off on a run. "Will it hold me? Will I be able to finish?" It's the same with looking at my bruised heart. "Will the healing I've experienced in the past year hold?" The deeper question is, "Will I be OK? Or will I be a blubbering mess?"
Even as I consider these questions, some part of me knows I will be ok. So, I decided to trust that part and lean into December with the intention to experience the joy of the season.
One of the most painful aspects of grieving the loss of a partner or spouse is that the love you had for them has no place to go. The object of your love is gone, so where do you put that love that you still want to give.
It seems like a poor substitute when people tell you to give that love to yourself. And, yet it's a perfectly correct answer to the problem. It's in the expression of love – the giving and the receiving – that makes an intimate relationship so precious. It's the safe space where you can be loved just for yourself, even at those times when you don't feel very lovable.
Tom and I had an understanding. At times when we were arguing and I was being bitchy to him, I'd kind of snap out of it, look him in the eye, and say, "You love me." He'd sigh and say, "Yes." It was very reassuring to exchange that kind of acceptance as a way of getting back into the loving. It was a choice to love, even when we didn't feel like it.
When you lose that kind of loving mirror, it does mean that you need to find other ways of giving and receiving the love that you still have for your partner. I like to imagine myself being held by him during times when the pain of missing him is greatest. Like wrapping myself in an imaginary blanket of loving kindness until the grief passes.
It is my way of keeping our love alive even though I know that he is dead.
I like this quote by Stephen Levine about how to deal with pain:
To open some of our healing potentials, soften around the pain to melt the resistance that isolates it. Enter it with mercy, instead of walling it off with fear. Pass through the barricades of fear and distrust that attempt to defend the pain. Let what seems an improbable love – the ultimate acceptance of our pain – enter the cluster of sensations that so agitate the mind and body.
What I'm talking about is that kind of improbable love, where I am choosing to love, whether Tom receives the love, or not. When I choose to let love live on, I am choosing to love myself through the pain of loss. I'm also choosing to believe his love for me lives on.
Have you also lost your partner or a special someone? Do the holidays bring a sense of dread instead of joy? If so, I invite you to reach out to me if you would like to have a conversation about how to let love live on for you.
Connect with Carrie on The Wellness Universe.
---
All information, content, and material is for informational purposes only and is not intended to serve as a substitute for the consultation, diagnosis, and/or medical treatment of a qualified physician or healthcare provider. The information supplied through or on this page, or by any representative or agent of The Wellness Universe, is for informational purposes only and does not constitute medical, legal, or other professional advice. Health-related information provided through this website is not a substitute for medical advice and should not be used to diagnose or treat health problems or to prescribe any medical devices or other remedies. The Wellness Universe reserves the right to remove, edit, move or close any content item for any reason, including, but not limited to, comments that are in violation of the laws and regulations formed pursuant to the Federal Food, Drug, and Cosmetic Act. None of the posts and articles on The Wellness Universe page may be reprinted without express written permission.
---
 The Wellness Universe presents David McLeod, Life Mastery Expert Leader guiding you through Grateful at Last! A Guided Tour to Life's Greatest Gift.
Catch the recorded session(s) and be sure to join the next LIVE class! 
Register today: https://bit.ly/3KXJGdK
---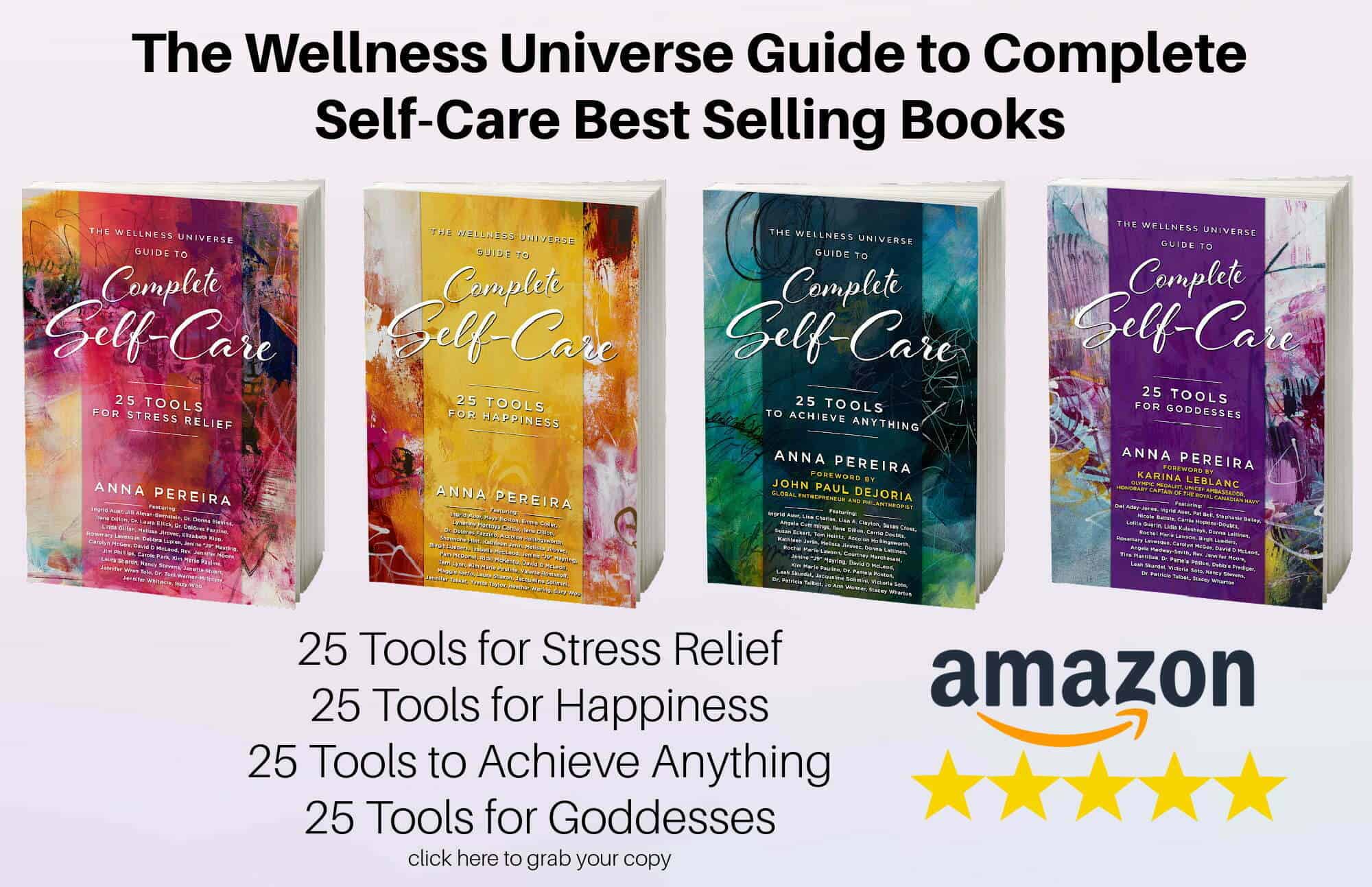 With over 250 independent reviews see how our self-care books are helping thousands of people around the world. Digital and paperback books are available now.
---

 Connect to the people that help you live your best life: The Wellness Universe
Carrie Doubts is a Transformational Coach specializing in supporting people through life transitions. Her 9-step Program, Rebuilding Your Life After Loss, helps people to reconnect with their heart, reclaim their power, and re-align with their purpose to create their life's next chapter.