Do You Know Who You REALLY Are?
Do you know that you are so much more than what or who you think you are and so much more than what or who others say you are?
If you only knew how magnificent you are, how capable, how powerful; you would be as amazed as we are.
We bow to your courage in choosing to come to earth to experience physical form and duality. Yes, you did choose to be here even though many of you forgot. You are in the process of remembering not only who you are but why you are here at this time. For there is no mistake; you have a purpose and your purpose is to find what brings you joy and to share this with the world. As you share your joy, you share your Light and help others do the same.
Is this not why you are here reading this in this very moment? Something inside of you has been calling and you are responding to this call, or you would not have found yourself here. Do not worry if you do not understand for this will come. Instead, celebrate that you are here, and you are beginning to awaken more and more each day. We are dancing for joy as we witness your awakening for we know what transformation lays ahead for you.
Do not be frightened by what you do not understand for as you continue to walk this path, you will remember more and more. You are not alone. We are here with you, guiding you ever so gently.
Marisa's Musings
I have to admit that when I first heard that I chose to come to earth; that I chose to be born, I wasn't ready to accept this as the truth. Even though my mind couldn't wrap itself around this concept, it made me curious, and I was open to exploring this idea more and more.
I'm so happy that I didn't reject it and walk away from the possibility that it could be true. As I began to open up more and more to new understandings and new thoughts about humanity and spirituality, my life began to expand and evolve in such incredible ways.
It took, what seemed to me, a long time before I was able to see myself as magnificent, capable, and powerful. I had to let go of the thought that seeing myself this way meant I was arrogant. I had to let go of many other limiting beliefs and thoughts I picked up throughout my life and adopted as my own; thoughts that told me the exact opposite.
There are still times when I slip back into my old thoughts and need to be reminded about who I really am and when I own this truth, I feel so much happier, and I experience less struggle and fewer challenges in my day-to-day life.
As I continue to learn and grow, my life keeps getting better and better and I now know, without any doubt, that this is available to everyone who chooses to walk this path.
Connect with Marisa on The Wellness Universe.
---
All information, content, and material is for informational purposes only and is not intended to serve as a substitute for the consultation, diagnosis, and/or medical treatment of a qualified physician or healthcare provider. The information supplied through or on this page, or by any representative or agent of The Wellness Universe, is for informational purposes only and does not constitute medical, legal, or other professional advice. Health-related information provided through this website is not a substitute for medical advice and should not be used to diagnose or treat health problems or to prescribe any medical devices or other remedies. The Wellness Universe reserves the right to remove, edit, move or close any content item for any reason, including, but not limited to, comments that are in violation of the laws and regulations formed pursuant to the Federal Food, Drug, and Cosmetic Act. None of the posts and articles on The Wellness Universe page may be reprinted without express written permission.
---
Celebrating International Day of Happiness March 20th with a best-selling read!

Everyone wants to be happy, but we're not very often taught how.
Everyone needs a special toolkit for that, and better yet, a master teacher to guide them! What if you had 25 of those guides alongside you on the journey? That would be a game-changer.
The Wellness Universe Guide to Complete Self-Care: 25 Tools for Happiness is that powerful expert toolkit you've been hoping for. You'll find the authentic stories of our authors to inspire you, and then you'll be blown away by the level of mastery with which they then teach you a practical tool for happiness. These are techniques for a positive mindset, balanced emotions, a healthy body, better eating habits, better communication skills, and more!
Because it's time to be happy and this book will start you on your journey.
Grab your copy now! 
---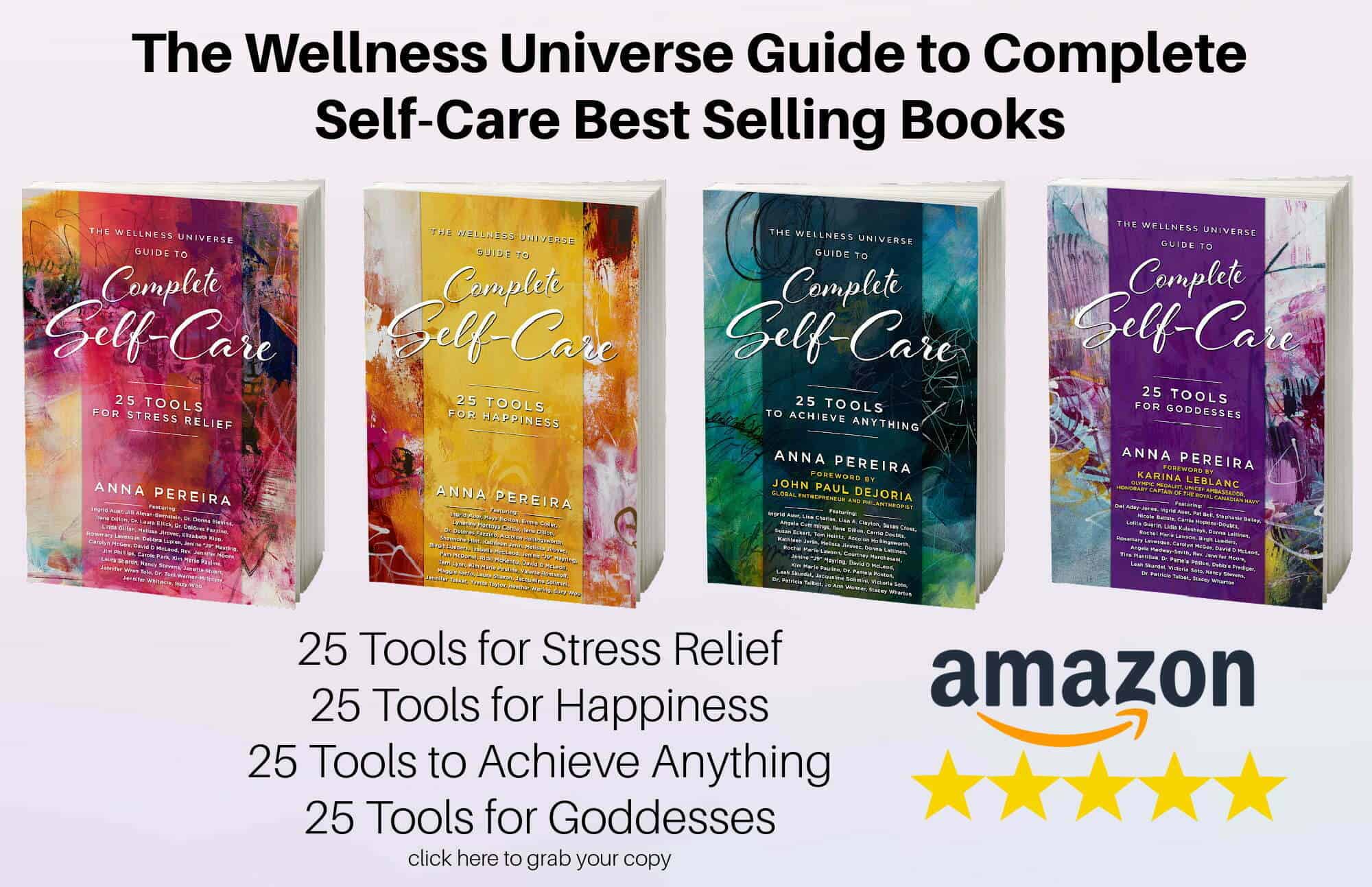 With over 250 independent reviews see how our self-care books are helping thousands of people around the world. Digital and paperback books are available now.
---
Self-development, self-care, and inspirational classes and sessions by Wellness Universe World Changer instructors who support your total well-being.
Visit The Wellness Universe Lounge today!
---
The Wellness Universe is here to serve your best well-being. If you are experiencing anxiety, grief, overwhelm, guilt, anger, or seeking ways to cope and get help for stress, relationships, parenting, or any other issue during this challenging time, we have wonderful resources for you to connect with. Our WU Best Help members are offering reduced rates, sliding scale payment options, and even pro-bono sessions.
WU Best Help
As a Women's Empowerment Coach & Mentor,  Marisa empowers women to authentically express themselves and create healthy boundaries so they can experience deeper connections and more harmonious family relationships. She invites you to join her FB community if this interests you.  
https://www.facebook.com/groups/MagnifyYourMagnificence/