The Wellness Universe presents Resilience for the Holidays: Tools, Tips, and Exercises for Well-being produced, created, and hosted by Leah Skurdal, featuring Sharon Carne, Aundrea Veney, Rachel Vasquez, Marisa Ferrera, and Gayle Nowak sharing self-care resources and how to fortify your resilience.
Featured Speaker:
Gayle Nowak, Transformational Visibility Coach
Part 4/5 – Claiming Your Energetic Space
Written by Leah Skurdal
The end of the year traditionally gives us time for reflection: What have I accomplished? What is my soul urging me to do? Who am I here to serve? Who am I here to be? How can I expand my impact and legacy?
In his Leadership Lesson for the Phoenix Business Journal, Soul of the leader? It's the essence of the organization, author Tom Zender encourages legacy leaders to tap into and listen to their 'inner voice' to manifest their vision, values and culture, mission, strategies, and actions."
Developing the resilience to listen to your inner voice and serve as a soul-led leader includes doing the outside-in actions of connecting with others, practicing body-based exercises, and self-care. Resilience also includes the inside-out work of daring to listen to our hearts and allowing what's hiding in the shadows to give us more life.
How do you clear enough debris lurking in the shadows to hear your inner voice so you can leave the legacy and the impact your soul intends for you?
Enter Transformational Visibility Coach, Gayle Nowak.
Gayle will support you in claiming your energetic space to bring your full self into your interactions with others. When you are intentional about your boundaries, you can better share your gifts and courageously reveal who you truly are on a deep, soul level.
Gayle says, "The bravest thing you can do is to show up for yourself first and listen to the wisdom of your body, heart, and soul." Daring to listen to our heart can often lead us to what our soul most wants to be alive in our experience.
Guided through the power of self-love, Gayle's clients begin to meet and love the light in their shadow, trust what's true in their hearts and reclaim their soul's expression so they can leave a lasting impact and legacy.
I am thrilled to be hosting Gayle Nowak as one of five speakers at our third Wellness For All Resilience Building event, Resilience for the Holidays.
Gayle will speak on Claiming Your Energetic Space During the Holidays and Beyond. She will share her tool of the Energetic Container Journaling Practice.
Gayle Nowak is a Transformational Visibility Coach and Creator of Sage SensationsTM Retreats. Through her retreats and private VIP experiences, Gayle Nowak supports mission-led New Earth entrepreneurs to expand their visibility and transform their businesses by courageously revealing who they truly are on a soul level. Connect with Gayle: https://bit.ly/WUGayleNowak

You're invited to join Gayle, the other wellness experts, and me for:
Resilience for the Holidays –
Tools, Tips, and Exercises for Well-being
Saturday, December 10, 10-11:30amET
Full details and to register now FREE:
https://bit.ly/ResilienceForTheHolidays
The speakers are offering free gifts and valuable prizes for those who attend live.
The Resilience for the Holidays event is FREE to register and attend, supported via your donation. Value: $149
Thank You for Your Support: We are grateful for your Pay-What-You-Can Donation to support this life-changing Wellness for All event.
Wellness for All programs are produced in partnership with The Wellness Universe supporting everyone to access wellness resources through real people supporting best mental health and self-care practices.
We believe happy, healthy, healed humans lead to world peace.
See you December 10th at 10am ET/7am PT!
Resource:
Leadership Lesson: Soul of the leader? It's the essence of the organization. The Phoenix Business Journal. By Tom Zender, Jul 15, 2019. https://www.bizjournals.com/phoenix/news/2019/07/15/leadership-lesson-soul-of-the-leader-it-s-the.html
---
All information, content, and material are for informational purposes only and are not intended to serve as a substitute for the consultation, diagnosis, and/or medical treatment of a qualified physician or healthcare provider. The information supplied through or on this page, or by any representative or agent of The Wellness Universe, is for informational purposes only and does not constitute medical, legal, or other professional advice. Health-related information provided through this website is not a substitute for medical advice and should not be used to diagnose or treat health problems or to prescribe any medical devices or other remedies. The Wellness Universe reserves the right to remove, edit, move or close any content item for any reason, including, but not limited to, comments that are in violation of the laws and regulations formed pursuant to the Federal Food, Drug, and Cosmetic Act. None of the posts and articles on The Wellness Universe page may be reprinted without express written permission.
---
The Wellness Universe presents Elizabeth Kipp, Stress Management Specialist guiding you through The Way Through Chronic Pain: Tools to Reclaim Your Healing Power a 12-month program that will help you to heal from chronic pain. 
Catch the recorded session(s) and be sure to join the next LIVE class! 
Register today: https://bit.ly/3L
---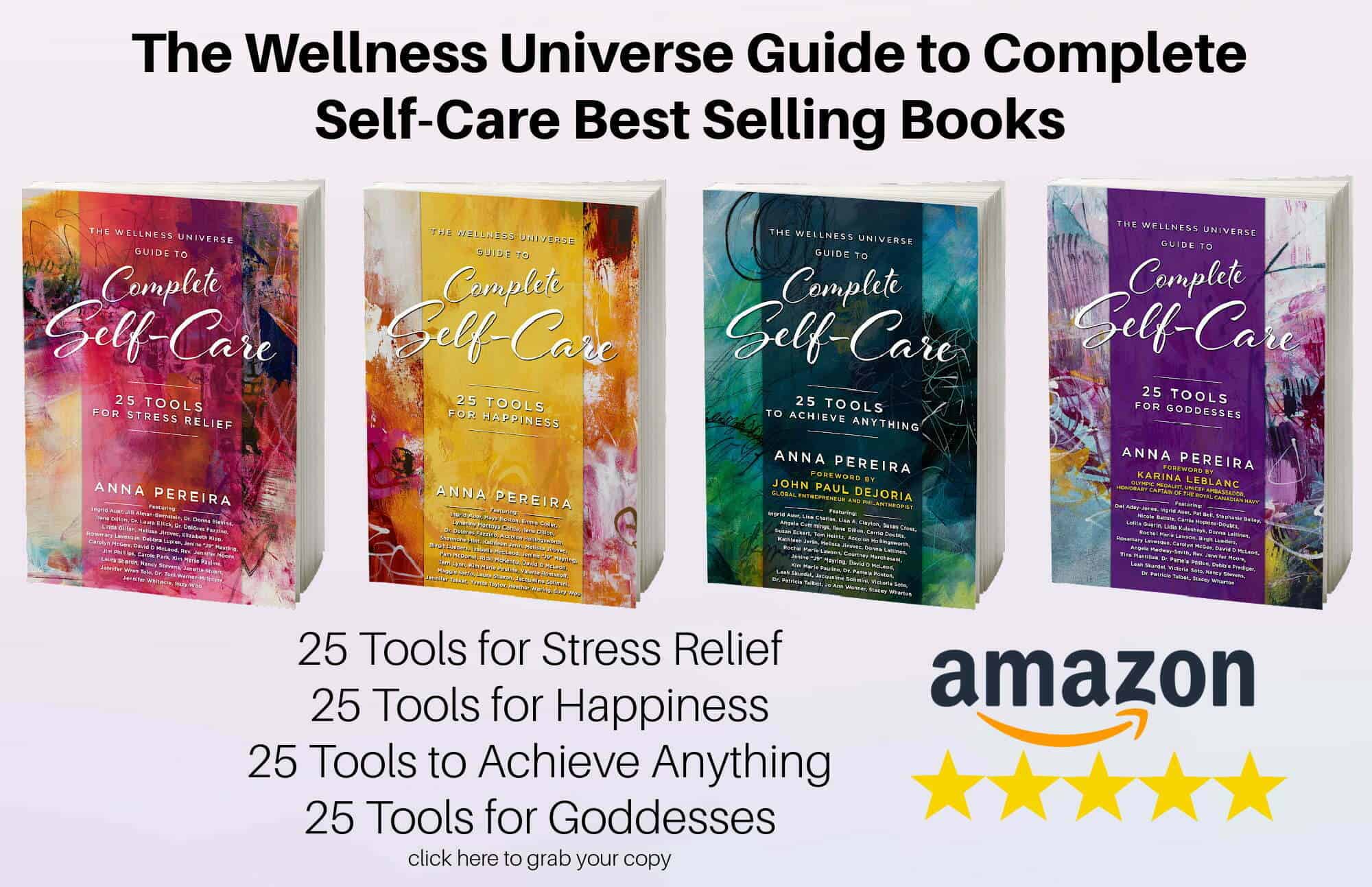 With over 250 independent reviews see how our self-care books are helping thousands of people around the world. Digital and paperback books are available now.
---

 Connect to the people that help you live your best life: The Wellness Universe
Leah Skurdal guides people to up-level their stress resilience to improve relationships. Leah shares intuitive insights in private Energy Healing to address the roots of disharmony. As an inspirational speaker and published author, Leah offers lively classes, experiential workshops, and keynotes.