The Wellness Universe believes a happy, healthy, healed human leads to a better community, a better world, and ultimately to world peace.
The Wellness Universe introduces you to conduits of empowerment, change, and healing as we feature our community members who are here to support your happiest, best version of you to help you shine!
Today's feature member is Janette Stuart, an Angelic Practitioner who assists you in receiving clarity, guidance, and direction from the Angels who love and adore you so that you may live a life of joy, love, and peace.
Janette shares with us an introduction about how she is creating a better world through well-being support.
Transformation, wellness, and self-care are only a connection away.
My Story
I first found the angels' guidance in 2012 during a dark period in my life. My beloved brother was gravely ill, and I had grown up in the church, but my faith was tested during his rapid physical decline, and I could not find solace. I found Illuminating Souls on Facebook back when Facebook was just words, and her words were a healing balm to my breaking heart.
The angels loved, supported, and comforted me every step of the way once I asked for their help. I could not have gotten through this tragedy without their assistance.
A year after my brother passed, I was guided to have my first angel card reading. I wasn't sure what to expect, but it was a soothing lovefest and just what my grieving heart needed.
The angels are pure unconditional love, and we each have at least two guardian angels who have been with us our entire life, and this is true whether you believe in their existence or not.

Six months following my first angel card reading, I was learning and investigating how I could become a Certified Angel Card Reader™ so that I could also assist others as I had been during that bleak period in my life.


What Motivates Me
Assisting others to live a life of love, joy, and peace lights me up. We all have a unique purpose in life, and with the angels' love and assistance, I'm happy to help others live a more authentic life by shining their divine light.
My Specialty
I work with men and women looking for a deeper Divine connection or seeking clarity or guidance. I do this with 1:1 Angel Card Readings, being a #1 Best Selling Author, Core Blogger for The Wellness Universe, and Live and online events. I've written 12 books and created 3 Inspirational Card decks to help share love and light with the world. Daily I share inspiration on social media.
Testimonials
"I was hesitant to do my first angel card reading as I am not a spiritual person, but I felt called to have a reading, and it was the best decision! Janette was extremely warm, comforting, and gentle during my reading. Janette explained the imagery and meaning of each card and connected it to what I was feeling at the time. The reading helped me affirm my direction in life and gave me the courage and confidence to take my next steps. It was a magical feeling to be connected to my angels, if only for a short time. I would wholeheartedly recommend an angel card reading with Janette; it just might change your life!"
— Michelle W.

Janette Stuart fulfills her mission as the Emissary of Love, Joy, and Peace with her latest book, Drenched in Love. On each page, the meditation wraps you in the wings of an angel and drenches you in love, comfort, and peace. It's a wonderful read as a whole book, all at once, however, taking it a day at a time, savoring each message, and being wrapped in an angel wing hug every morning, is a perfect start to a beautiful day.
-Barbara B.

"I received my love notes and they've brought me so much happiness already. It's evident from the intricate detail of the cards all the way to the packaging, that Janette Stuart truly put her heart into making them. If you are looking for daily affirmations and positivity, I highly recommend purchasing this item. You'll be glad you did!" – Ashley B.
Thank you for meeting Janette and connecting with her on The Wellness Universe.
---
All information, content, and material are for informational purposes only and are not intended to serve as a substitute for the consultation, diagnosis, and/or medical treatment of a qualified physician or healthcare provider. The information supplied through or on this page, or by any representative or agent of The Wellness Universe, is for informational purposes only and does not constitute medical, legal, or other professional advice. Health-related information provided through this website is not a substitute for medical advice and should not be used to diagnose or treat health problems or to prescribe any medical devices or other remedies. The Wellness Universe reserves the right to remove, edit, move or close any content item for any reason, including, but not limited to, comments that are in violation of the laws and regulations formed pursuant to the Federal Food, Drug, and Cosmetic Act. None of the posts and articles on The Wellness Universe page may be reprinted without express written permission.
---
The Wellness Universe Q&A, Meet & Greet
Who is The Wellness Universe? What is The Wellness Universe? Why is there a Wellness Universe? And how do you join?
Come and meet with our Wellness Universe Mission Ambassador Nicole, AKA Nikki, Batiste for a welcoming gathering to inform you about all things WU.
wellnessuniverse.learnitlive.com/Class/The-Wellness-Universe-Q%26A%2C-Meet-%26-Greet/206
---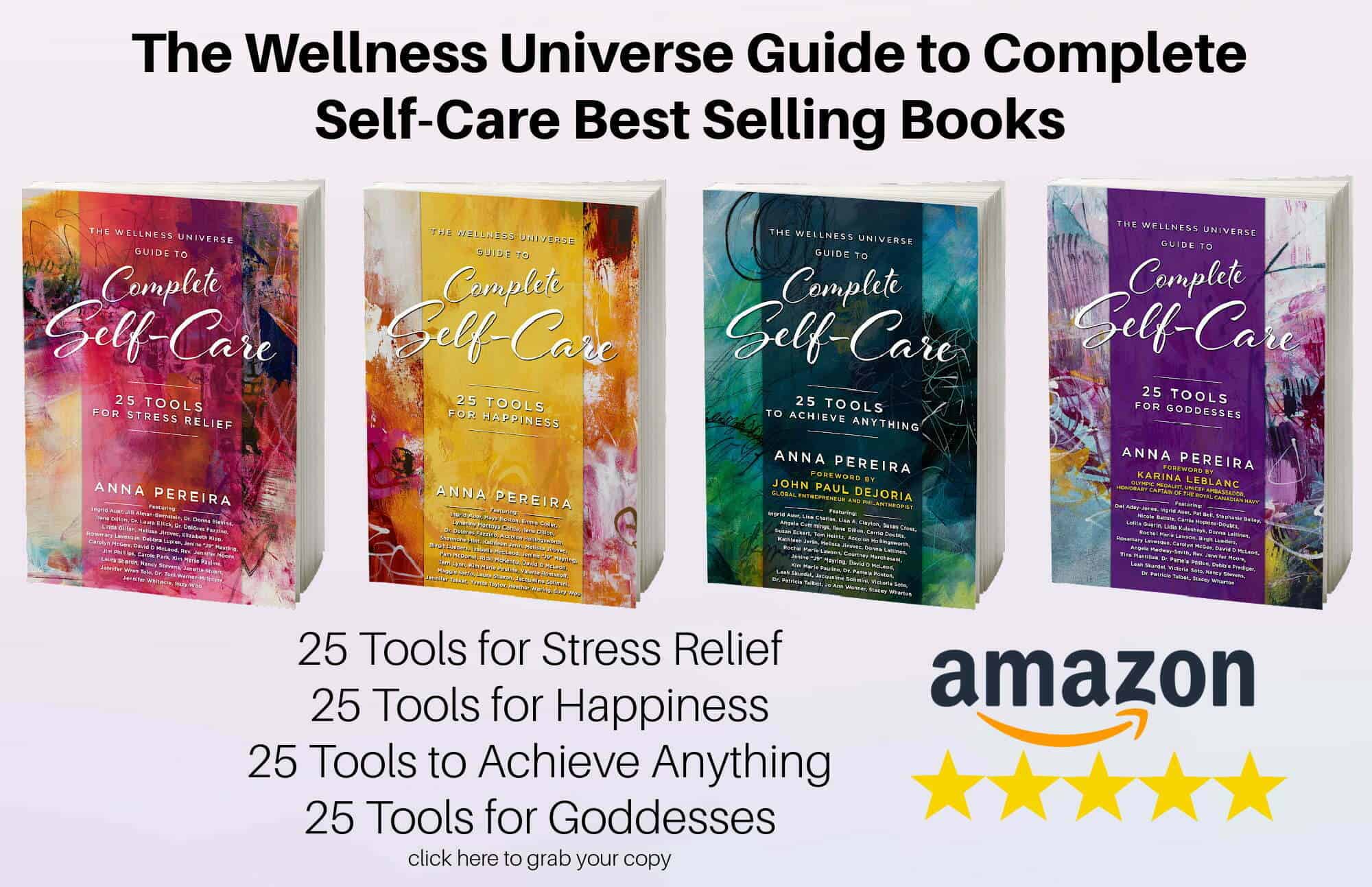 With over 250 independent reviews see how our self-care books are helping thousands of people around the world. Digital and paperback books are available now.
---
Self-development, self-care, and inspirational classes and sessions by Wellness Universe World Changer instructors who support your total well-being.
Visit The Wellness Universe Lounge today!
---
The Wellness Universe is here to serve your best well-being. If you are experiencing anxiety, grief, overwhelm, guilt, anger, or seeking ways to cope and get help for stress, relationships, parenting, or any other issue during this challenging time, we have wonderful resources for you to connect with. Our WU Best Help members are offering reduced rates, sliding scale payment options, and even pro-bono sessions.
WU Best Help