What Is Spiritual Wellness?
Maintaining optimal meanings, beliefs, values, attitudes, purposes, and love toward life, world, or divinity.
The word "Spiritual" refers to the fundamental dimension of human life – one's connection with the source of life or divinity and one's innermost self – that provides you with a profound sense of self-awareness and faith in who you are, where you came from, why you are here in the world, what you need, how you live, where you're going, etc.
Spiritual wellness is an evolutionary process of discovering meaning and purpose of life and includes seeking truth, thinking of others, healthy eating, loving, playing, serving, working, healthy sleep habits, and living a spiritually driven life.
Spiritual wellness corresponds to harmony with oneself and others.
Spiritual wellness reflects a positive attitude towards life and faith, which helps to change the impossible things to possibilities in people's lives despite life\'s normal ups and downs.
Spiritual wellness means hope, positive outlook, acceptance of death, forgiveness, self-acceptance, commitment, meaning, and purpose. It also includes clear values, a sense of worth, peace, worship, prayer, and meditation. (*)
How Can A Spiritual Wellness Practitioner Help You?
A Spiritual Wellness Practitioner can assist you in reaching a higher level of wellbeing by providing you with systems of faith, beliefs, values, ethics, principles, and morals.
What Are the Benefits of Spiritual Wellness?
A healthy spiritual practice can assist you in reducing stress, depression, and anxiety. It can lower your blood pressure and in turn, lower your risk of heart disease. You will notice an increase in your concentration, memory, and cognition. It slows down the process of aging and the likelihood of getting ill. It helps us physiologically by controlling the secretion of hormones, improving blood supply, and other metabolic activities of the body. This will keep you spiritually healthy with an elated mood of joy, happiness, and wellness.
Top 2 Spiritual Wellness Resources:
Ordained Non-Denominational Minister, Spiritual Counselor/Teacher, Transpersonal Astrological Counselor
"I work with business owners, executives, and entrepreneurs going through a mid-life crisis and transition and those with chronic anxiety, stress, and loss."
---
Intuitive Wellness Guide
"I reconnect people to their inner wellbeing and resilience through programs, workshops, keynote addresses, and individual Soul Expeditions."
---
Source:
(*) https://www.lifemedwellcare.org/docs/spiritual-wellness-lifestyle.pdf
---
---
All information, content, and material are for informational purposes only and are not intended to serve as a substitute for the consultation, diagnosis, and/or medical treatment of a qualified physician or healthcare provider. The information supplied through or on this page, or by any representative or agent of The Wellness Universe, is for informational purposes only and does not constitute medical, legal, or other professional advice. Health-related information provided through this website is not a substitute for medical advice and should not be used to diagnose or treat health problems or to prescribe any medical devices or other remedies. The Wellness Universe reserves the right to remove, edit, move or close any content item for any reason, including, but not limited to, comments that are in violation of the laws and regulations formed pursuant to the Federal Food, Drug, and Cosmetic Act. None of the posts and articles on The Wellness Universe page may be reprinted without express written permission.
---
The Wellness Universe presents Sharon Carne, Director of Training and Program Development guiding you through A Beginner\'s Guide to Sound Healing a 6-month program that will help you to heal with sound, frequency, and vibration. This donation-based flex course has 6 sessions, 1X per month beginning 5/5/22. The pay-what-you-can structure supports your success so no matter your financial status, you can join us! Register today prior to the LIVE launch: https://bit.ly/WUSoundHealing
---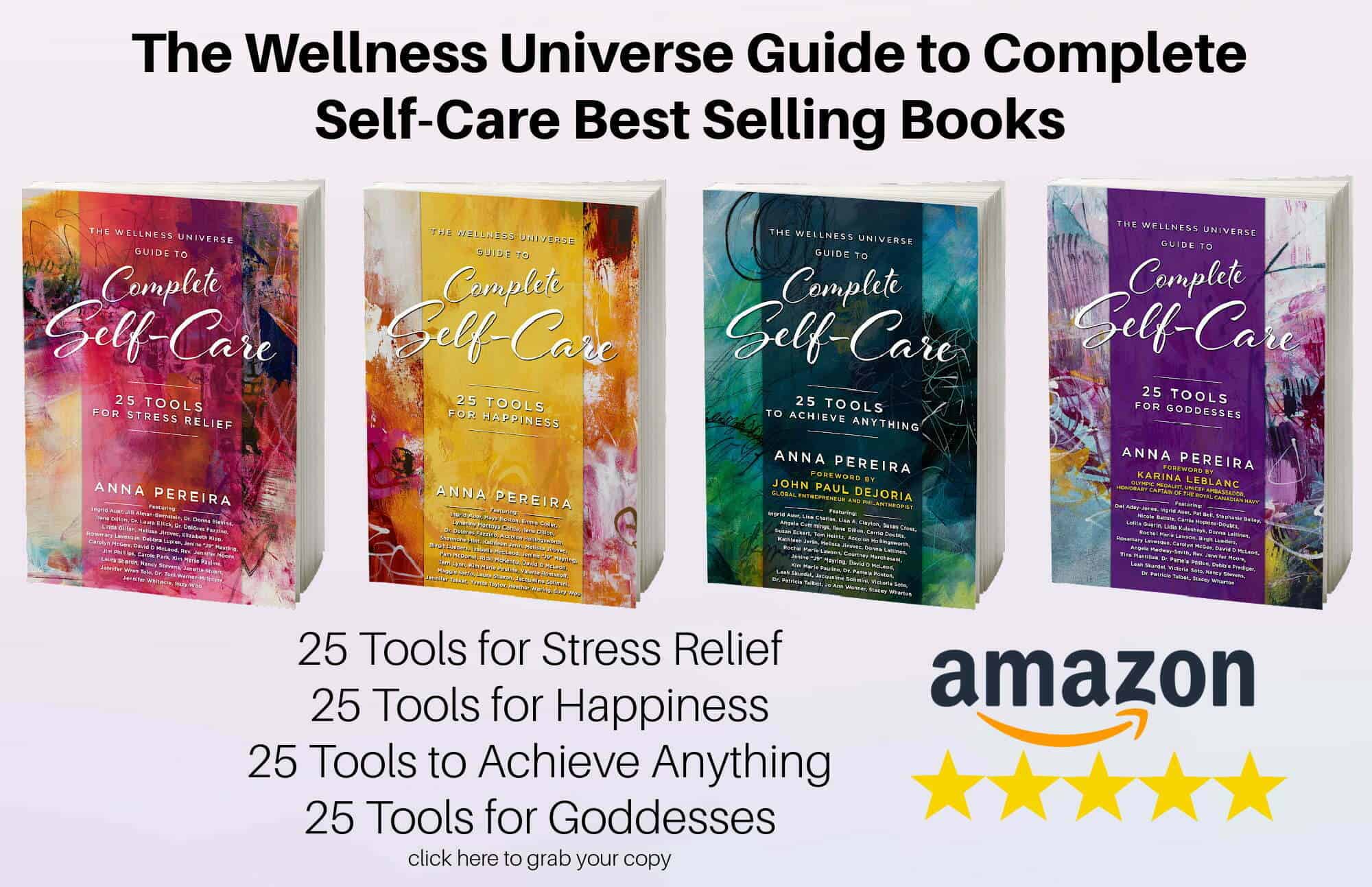 With over 250 independent reviews see how our self-care books are helping thousands of people around the world. Digital and paperback books are available now.
---
Self-development, self-care, and inspirational classes and sessions by Wellness Universe World Changer instructors who support your total well-being.
Visit The Wellness Universe Lounge today!
---
The Wellness Universe is here to serve your best well-being. If you are experiencing anxiety, grief, overwhelm, guilt, anger, or seeking ways to cope and get help for stress, relationships, parenting, or any other issue during this challenging time, we have wonderful resources for you to connect with. Our WU Best Help members are offering reduced rates, sliding scale payment options, and even pro-bono sessions.
WU Best Help
The Wellness Universe is your resource for health, wellness, well-being, and transformation. We serve and support professionals who make the world a better place and individuals and groups who seek their best life.
A woman owned company; having the vision in 2013, Anna Pereira launched the first directory in 2015 bringing together a community of members making the world a better place to be found by those seeking their best life. The Wellness Universe has grown since then to be a one-stop shop for total wellness support! We are a vetted community, online directory, book publisher, resource center, event producer, content platform, and so much more, supporting whole-health and well-being on a global scale.
The Wellness Universe is a home that connects industry professionals in the health, wellness, and well-being fields to seekers of total well-being. WU provides our WU World-Changer members with peer support, Wellness Universe produced events (live and online), projects, visibility, business mentoring, and community. Through The Wellness Universe our WU World-Changer members serve WU Friends, seekers of health, wellness and transformation, with coaching, workshops, content and more.
The Wellness Universe provides individuals and groups seeking their best lives with access to our members, wellness content, educational resources, and guidance in all areas of wellness to transform visions of how they want to live life into the life they experience.
Through the directory, WU Featured Blog, SoulTreat wellness retreat, Self-Care Books, group well-being programs, and online learning center, The Lounge, The Wellness Universe provides many avenues to support whole health, mind, body, spirit and planet.
Join us today! Wellness Professional or Seeker of Your Best Life